AOC And Donald Trump Have A Weird Connection, According To This Former Representative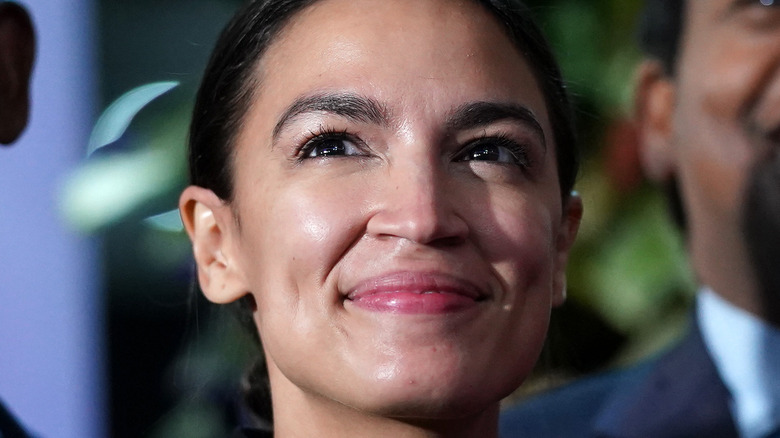 Ian Forsyth/Getty Images
Since taking office in 2019, Representative Alexandria Ocasio-Cortez (also known as AOC), a Democrat from New York, has been a consistent foe and topic of conversation for Republican politicians. Even in the earliest days of her new role, AOC was one of the most vocal critics of former President Donald Trump and his Republican colleagues. According to the New York Post, AOC was one of the lawmakers to lead the government in creating a second set of articles of impeachment against Trump in the aftermath of the January 6 Capitol riot.
Since taking office, AOC has been one of the most heavily-criticized Democrats in Congress. AOC has repeatedly faced criticism from Trump, who often calls her names while simultaneously praising her for the large base that she has gathered in the past few years. "Let me tell you something about AOC," Trump said during an event with business leaders in 2019, per the Daily Mail. "I've watched her walk down the halls of Congress, and I see these old men shiver in fear. They shiver in fear whenever they see her. You want to know why? Because AOC has a base, just like me. ... You've got this Green New Deal. It's completely crazy. It'll completely shut down American energy. And it's from this failed geek, Alexandria Ocasio-Cortez."
Despite being on the opposite ends of the political spectrum, AOC and Trump have more in common than you might think.
A former representative claims that Trump helped AOC get elected to office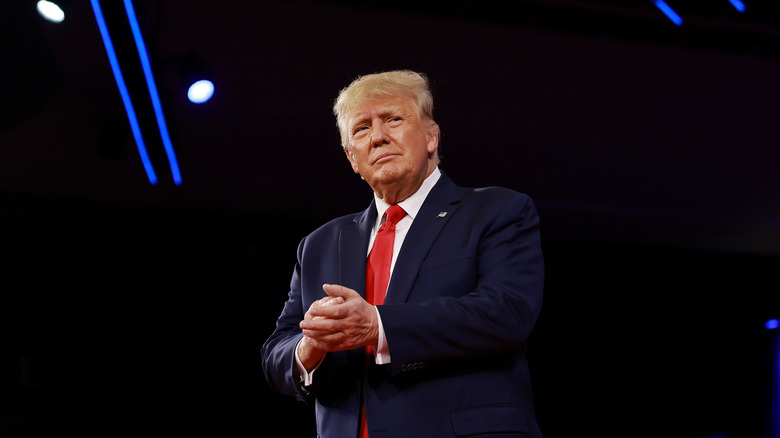 Joe Raedle/Getty Images
Recently, during an interview on the "Pro Politics with Zac McCary" podcast, former Representative Joe Crowley, who lost to Alexandria Ocasio-Cortez in the 2018 midterm election primary, claims that former President Donald Trump helped AOC ultimately win that historic race. According to Crowley, Democrats were more eager than ever to get a progressive Democrat like AOC in office to combat Trump's policies. 
"In many respects, it lit the fire onto the base of our party, and I think that's a good thing in many respects, you know. Maybe personally, it didn't work out for me, but I think he created the energy we needed to oust him as president in four years," Crowley said on the podcast, per the New York Post. So, in a way, Trump directly helped AOC win her election to become a United States Representative.
Much like Trump, AOC has used social media to grow her platform to now include millions of followers who hang on her every word. However, much of AOC's platform is the antithesis of Trump's platform. In direct contrast to Trump's business magnate status, AOC's humble roots and passion for helping the working class and minority groups seemed to especially shine during her election in 2018. As Time reported, her focus on activism, coupled with Trump's unpopular policies, inspired a new generation of Democrats to get more involved in enacting change involving climate change, Medicare for All, immigration policy, and much more.