General Hospital Recast A Character Played By Demi Moore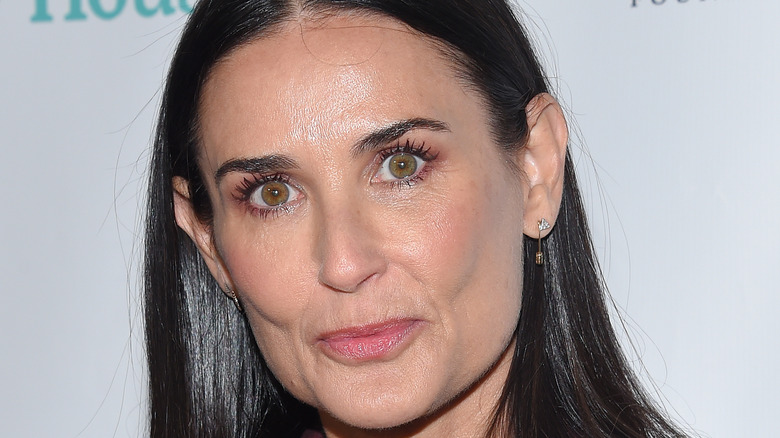 DFree/Shutterstock
Before Demi Moore was a Hollywood movie star known for starring in blockbusters such as "St. Elmo's Fire," "Ghost," and "Indecent Proposal," she was a soap star worked opposite one of the biggest names on "General Hospital" in the '80s: Tony Geary, who played Luke Spencer (via IMDb). Appearing as Jackie Templeton from 1982 to 1984, Moore portrayed an intrepid reporter who arrived in the fictional town of Port Charles to find her missing sister, Laura Templeton (Janine Turner), according to Soaps in Depth. 
Interestingly, Laura Templeton was the second blonde Laura to go missing in the course of a year; the first was Luke's wife, Laura Spencer (Genie Francis). After her sister was rescued, Jackie entered into a romance with Robert Scorpio (Tristan Rogers) and stuck around Port Charles while she worked for the local paper. In 1984, she found a job elsewhere and left town, not to be heard from for decades. Meanwhile Moore embarked on her movie career. What did that mean when Jackie Templeton returned to "General Hospital" in 2020?
Jackie Templeton returned to 'General Hospital' with a new face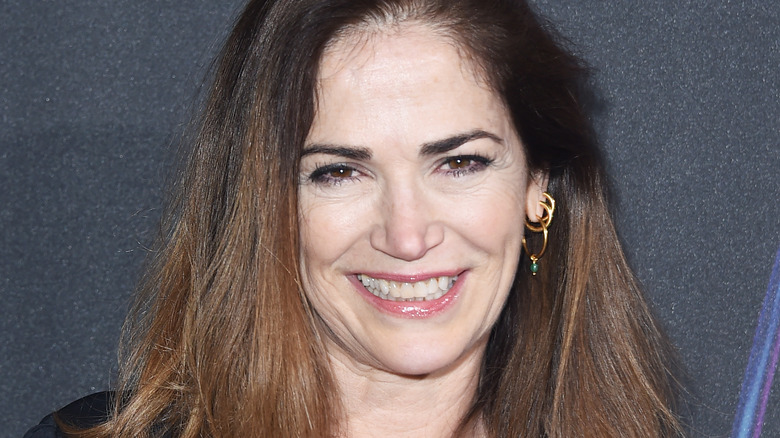 Michael Loccisano/Getty Images
The year was 2020, and it had been more than 35 years since Robert Scorpio last laid eyes on Jackie Templeton. One day he ran into her at the Metro Court restaurant, but she didn't look at all the same; that's because she was now played by Kim Delaney.
Delaney also got her start on soaps in 1981 as Jenny Gardner on "All My Children". Sadly, Jenny met her end in a jet ski accident while on her honeymoon with Greg Nelson (Laurence Lau), per We Love Soaps. Delaney went on to become a primetime TV star on such shows as "NYPD Blue," "Army Wives," and "Chicago Fire". But, when "General Hospital" came calling, Delaney agreed to take on the role of Jackie on a recurring basis.
Fans learned that Jackie married a man named Gregory Chase (Gregory Harrison), and they raised a son together who just so happened to be Harrison "Chase" Chase (Josh Swickard) — one of the soap's heartthrob heroes (via Soaps in Depth). 
For a while, Jackie was involved with a big storyline after she revealed that Gregory's older son, Hamilton Finn (Michael Easton), might have been Chase's dad. After some DNA test confusion, Gregory turned out to be Chase's father (via SoapHub). Jackie and Gregory split up for good and haven't been heard from since mid-2021. Whether Delaney returns to the role that Moore made famous back in the 1980s remains to be seen.