Jason Tartick Teases Key Principles Of New Book - Exclusive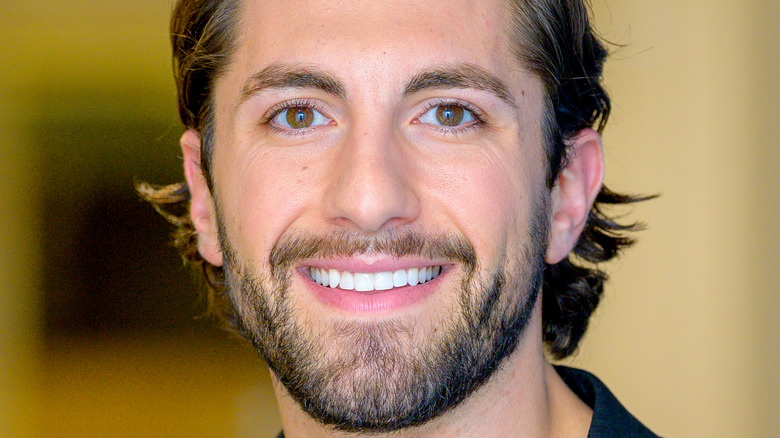 Roy Rochlin/Getty Images
We may receive a commission on purchases made from links.
Bachelor Nation alum Jason Tartick is gearing up for the release of his new book, "The Restart Roadmap: Rewire and Reset Your Career," which is due for publication on April 5, 2022. He wrote it for people who are looking to transform their professional lives but are unsure where to begin.
"The Restart Roadmap" blends self-help with financial advice for an inspiring read. For Tartick, this was essential. In an exclusive interview with The List, he described how "only 37% of people in their entire career negotiate for themselves," which is an alarmingly low figure.
Tartick wanted to assist this population while also providing the tools needed to encourage even more people to fight for themselves at work. It was important for him to help readers not only negotiate successfully but restart their entire careers, if needed. 
"I think there's a lot of how-to career books out there, but what I would say is one of the big differentiators is that every chapter has a takeaway and steps of action," Tartick said of "The Restart Roadmap."
During his conversation with The List, the 33-year-old teased the key principles of his new book and how he hopes it will benefit readers.
Jason Tartick wants readers to break the blueprint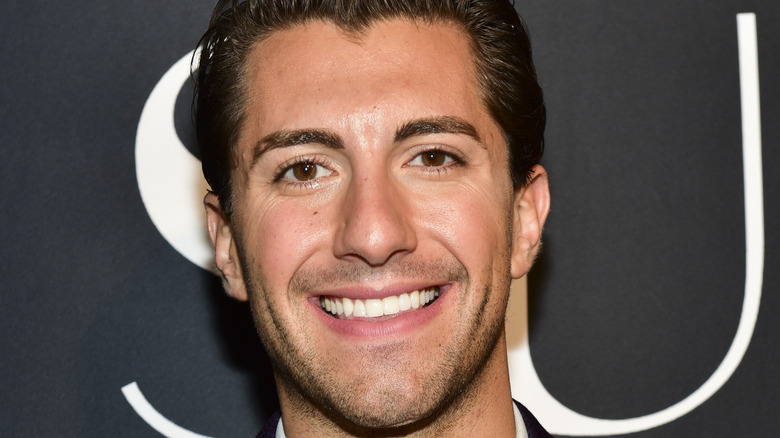 Rodin Eckenroth/Getty Images
One of the key principles of Jason Tartick's new book, "The Restart Roadmap: Rewire and Reset Your Career," is the idea of breaking the existing blueprint to create something better. During an exclusive interview with The List, Tartick discussed exactly what this means and how this principle is detailed in the second chapter of his book.
"It's just wild to me that, at the age of 18, we need a hall pass to literally walk to the bathroom when we're in high school," he said. "And, at that same age, we have to make one of the most critical decisions that will change our financial profile, from a debt perspective, what we're going to study and why."
He added that the premise of this chapter is to highlight how we're "all born into our own blueprint" and how this ultimately affects the direction we take in life. Tartick believes you can "shape and write your own story" by controlling that blueprint if you have the tools at your disposal to do this effectively. Otherwise, Tartick says, "your entire story will be written for you."
Tartick expressed how his story was being written for him when he was still immersed in the world of corporate banking, which is one of the main reasons he knew it was time for a significant change.
The book encourages people to take control of their lives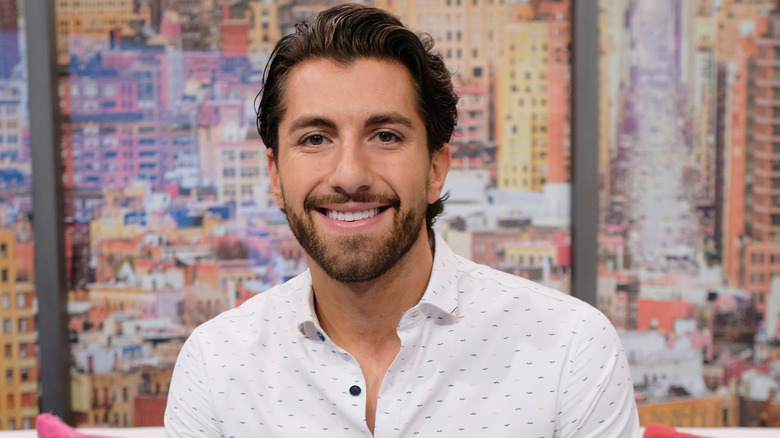 Dimitrios Kambouris/Getty Images
Before Jason Tartick became engaged to Kaitlyn Bristowe or even set foot on "The Bachelorette," he spent over a decade in corporate banking. During this time, he realized that a blueprint had been laid out for his life, and he didn't find it personally fulfilling.
He decided to take the plunge and leave his job to pursue reality television, and it turned out to be a gamble that worked in Tartick's favor.
Ahead of the April 2022 release of his new book, he discussed how the idea of breaking the blueprint is essentially the thesis of "The Restart Roadmap. "It's backed by a lot of research," Tartick said.
He mentioned how many of the people we look up to on a day-to-day basis "have achieved outlying success and fulfillment, have broken the blueprint and reframed, rebranded, and rewired where they are" by implementing these key principles.
Tartick said these individuals were able to change their stories because they broke away from the expectations placed on them. He hopes that readers are able to achieve the same goal once they read his book and begin their journeys.

You can pre-order "The Restart Roadmap: Rewire and Reset Your Career" here.