Royal Insider Reveals The Key Difference Between Queen Elizabeth And Prince Andrew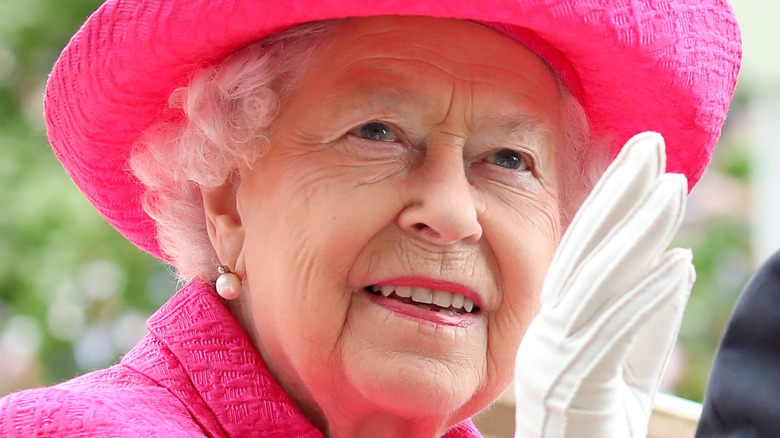 Chris Jackson/Getty Images
While Prince Andrew might be her son, Queen Elizabeth has been busy distancing herself from him since his ties with Jeffrey Epstein and sexual assault allegations were made public. In February, it was revealed through a court filing that Virginia Giuffre, who sued Prince Andrew, alleging that he had sexually abused her when she was 17 years old in 2001, had settled her sexual abuse lawsuit against Prince Andrew outside of the court (via The Washington Post).
Despite the fact that Giuffre's lawsuit against Prince Andrew has been dropped, Queen Elizabeth's son will continue to face the consequences of his actions for years to come. In January 2022, Buckingham Palace released a statement, revealing that Prince Andrew had been stripped of his military titles and patronages. "With The Queen's approval and agreement, The Duke of York's military affiliations and Royal patronages have been returned to The Queen," a spokesperson for Buckingham Palace said in a statement to Insider. "The Duke of York will continue not to undertake any public duties and is defending this case as a private citizen."
Despite the fact that Queen Elizabeth delivered this stunning blow to Prince Andrew, it was likely a tough decision for her, given the fact that Prince Andrew has long been considered her favorite son. "I think the Queen has always had a bit of a blind spot when it comes to Prince Andrew," royal expert Penny Junor told The Mirror.
A royal insider claims that Andrew and Elizabeth handle fame differently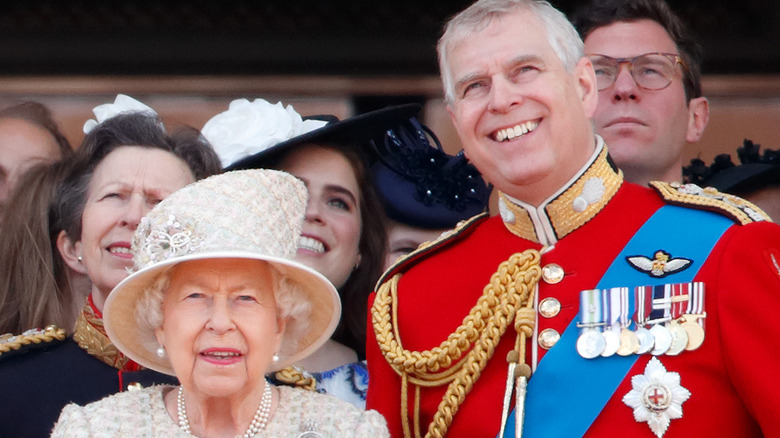 Max Mumby/indigo/Getty Images
In an article published by People on March 17, a royal insider revealed the major difference between Queen Elizabeth and her son, Prince Andrew — and this difference likely accounts for the public's opinion of the two royals. According to the royal insider, Queen Elizabeth, despite her international celebrity, remains a humble and modest person. Her son, however, allowed for his A-list status to go straight to his head.
"One of the Queen's great qualities is she never gets carried away with the fact that she's one of the best-known people in the world," a royal insider told People. "She has this natural modesty and no great wish to be a public figure; she is more interested in doing the job. ... [Andrew's] success as a naval officer reinforced his natural belief in himself, and his judgment lapses at times. He has an arrogance that hasn't served him well."
A former royal aide echoed the same sentiment regarding Andrew, telling the Daily Beast that his arrogance led him to believe that the public would simply forgive him and move on from his sexual assault allegations. "He is the most extraordinarily arrogant man. I have no doubt that he absolutely believes all this will go away and he will be welcomed back into the fold by a grateful public. There is no self-doubt there at all," the former royal aide told the Daily Beast.