The Huge 50 Shades Of Gray Role Emilia Clarke Turned Down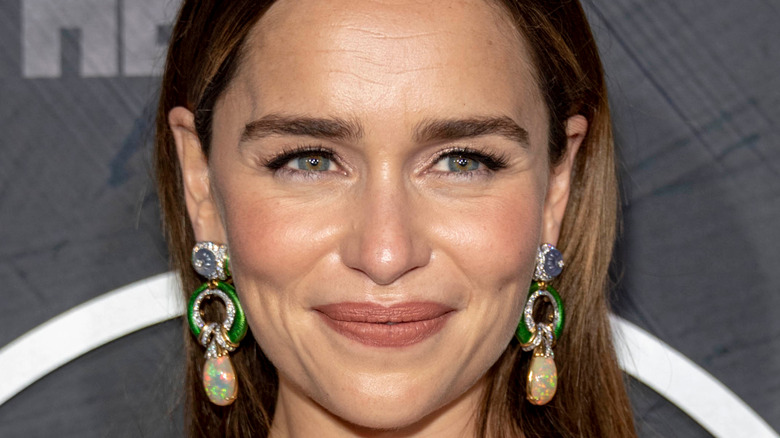 Eugene Powers/Shutterstock
Dakota Johnson and Jamie Dornan have distanced themselves pretty far from the "Fifty Shades of Gray" franchise since it came to an end in 2018, but their roles as Anastasia Steele and Christian Gray will forever be on the minds of fans and movie-goers alike. Although, Johnson and Dornan's casting wasn't always meant to be — there were actually some pretty major actors and actresses that turned down the roles.
According to PopSugar, the likes of Ryan Gosling, Robert Pattinson, Felicity Jones, and Elizabeth Olsen were considered for the roles, as well as "Games of Thrones" actress Emilia Clarke. In fact, Clarke was fairly close to accepting the role, having described the film's director Sam Taylor-Johnson as a "magician" and that she had a "beautiful vision" for the film (via The Hollywood Reporter). But in the end, Clarke inevitably passed on the role and it found its way to Johnson instead. So why did Clarke end up turning down such a significant part in what would become a major franchise?
Emilia Clarke was done playing roles that required nudity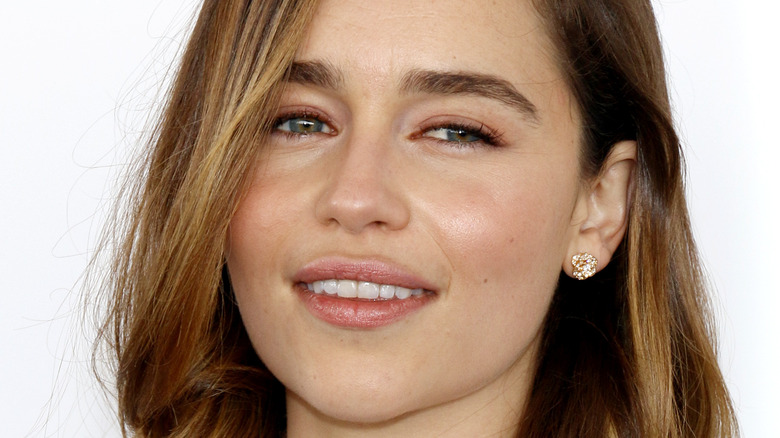 Tinseltown/Shutterstock
Speaking to The Hollywood Reporter, Clarke explained that she was done with being naked on screen. "The last time I was naked on camera on ["Game of Thrones"] was a long time ago, and yet it is the only question that I ever get asked because I am a woman," the actor explained. "It's annoying as hell and I'm sick and tired of it because I did it for the character — I didn't do it so some guy could check out my tits, for God's sake." Clarke went on to add that if she were to have accepted the role, seeing as the entire movie "is about sensuality and sex and being naked and all of that stuff," she was anxious of being "pigeonholed" even further.
Clarke has previously spoken about feeling uncomfortable filming nude scenes in "Game of Thrones," especially since she landed the role of Daenerys Targaryen straight out of drama school. "I approached it as a job," she told actor Dax Shepard on his podcast "Armchair Expert" (via The Guardian). She added, "if it's in the script then it's clearly needed. This is what it is and I'm going to make sense of it." Thankfully, her "GoT" co-star Jason Momoa was there to support her. "He was so kind and considerate and cared about me as a human being," she said.