Joshua Bassett Shares Why He 'Felt So Out Of Place' Starring In Better Nate Than Ever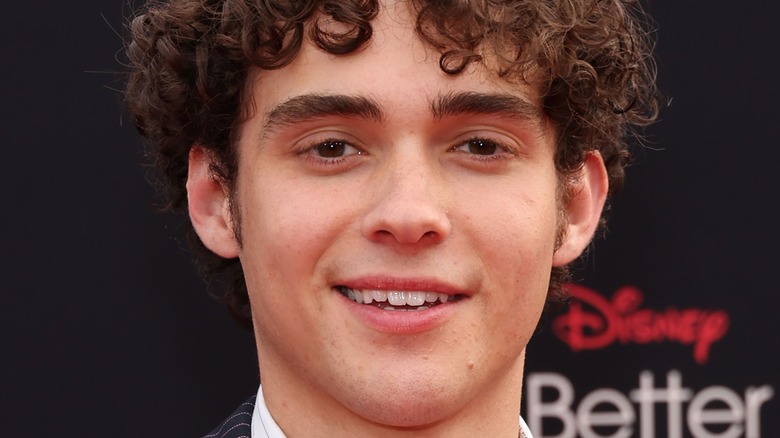 Amy Sussman/Getty Images
When actor Joshua Bassett was busy working on Season 2 of "High School Musical: The Musical: The Series," he was pulled aside and asked a very important question by the showrunner. Tim Federle wanted the young actor to star in his next big project: a film called "Better Nate Than Ever" about a young boy who goes wholeheartedly after his dreams of being on Broadway.
Bassett had been asked to play Nate's older brother Anthony, a jock who hates just about everything about the musical world. Though it's an ironic role for a musician like Bassett, as soon as he was handed the script, "I literally sat down in a coffee shop and in one go, didn't get up, just read the whole thing," he said during a recent press conference The List attended. "And I picked up the phone immediately. I was, 'Tim, how, how the hell can I be a part of this film? I need to be a part of this.'"
However, there was one thing Bassett was not able to showcase in the film: his serious singing skills. "It was interesting not singing," he admitted. "It felt so out of place."
Playing a non-musical character proved to be challenging for Joshua Bassett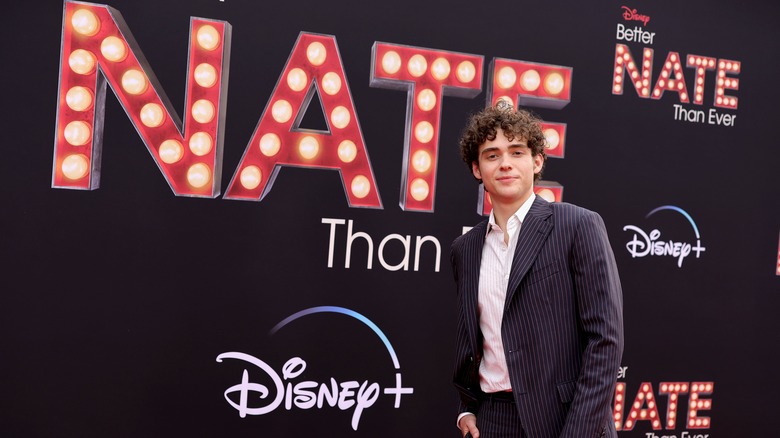 Amy Sussman/Getty Images
As much as Joshua Bassett loved the script for "Better Nate Than Ever," he was a bit confused at first as to why Tim Federle wanted him to play Anthony. "Tim's here, and this is Disney, but I'm not singing? Something's not right," he joked at the press conference. "But no, it was honestly nice. I sort of enjoyed not doing that for a beat and being the more straight character."
Yet, while Bassett was able to rest his singing voice while filming the movie, he did have trouble differentiating between his new role and his relatable character Ricky on "High School Musical: The Musical: The Series." "It was interesting figuring out what's different between Ricky and Anthony," he admitted.
After receiving reassurance from his director, he realized he had truly set his new character apart. "I think Anthony is a little bit less in tune with his emotions," Bassett said, adding, "Ricky doesn't necessarily try to be cool, and I think Anthony definitely needs to be cool."
Stepping out of his comfort (and singing) zone is now one of the actor's proudest accomplishments. "It was fun to explore it," he said. "And I'm really happy with how it all turned out."
"Better Nate Than Ever" is available to stream Friday, April 1 exclusively on Disney+.