Did Simone Johnson Go To College?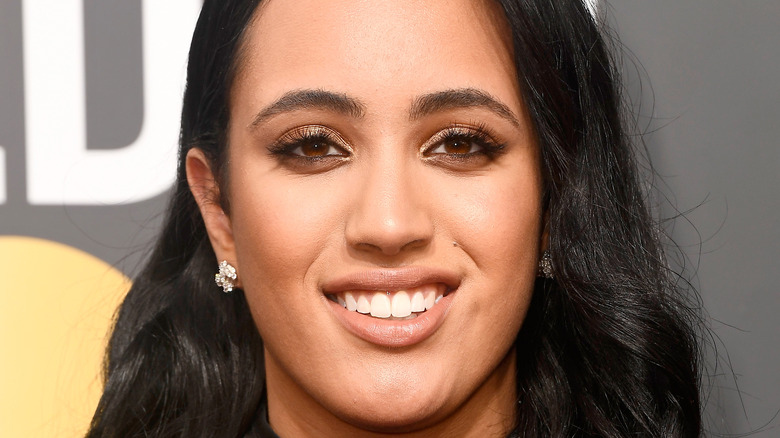 Frazer Harrison/Getty Images
Dwayne "The Rock" Johnson is known as one of the top WWE wrestlers of all time, but his daughter Simone Johnson may soon give him a run for his money. With parents like The Rock and Hollywood businesswoman Dany Garcia, it's no surprise Johnson has big ambitions for the future. According to USA Today, she signed to IMG models and became a Golden Globe Ambassador, all before graduating high school.
When it was time to don her cap and gown in 2019, The Rock took to Instagram to celebrate, posting a photo with his newly-graduated daughter with the caption, "Very proud of my first daughter... graduating high school, kickin' ass and is now NYU bound." A few months after graduation, Johnson told WWE's Cathy Kelley, "My parents have always been really big on me going to college, furthering my education, and I want to make them proud, and I also want that for myself."
However, since then Johnson's life has taken a turn, and so far it seems like it's only for the better.
Simone Johnson chose wrestling over college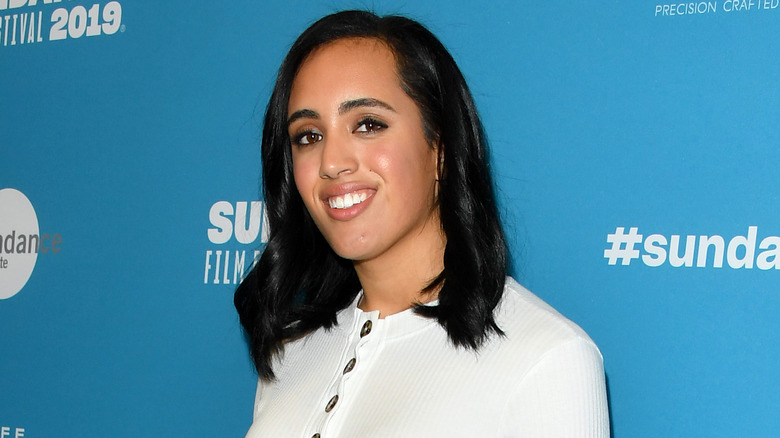 George Pimentel/Getty Images
In the months following her high school graduation, Simone Johnson decided to change her NYU plans in favor of a different path. On the Swerve City Podcast, she explained the events that led to her decision, saying, "I was supposed to go to NYU in August in New York, and then in July I blew my knee out completely. And it sucked, but in a way, it made me, like, rethink everything ... After I hurt my knee, I think, 'I don't want to go to New York anymore,' and I wanted to stay in Orlando."
This led Johnson to focus her sights on following in her father's footsteps and joining the WWE. Rather than enrolling in NYU, she joined the WWE Performance Center to train for her WWE NXT debut, per Wrestling Inc. She was named the most-improved developmental talent in 2021 for squats training, showing her potential as a pro wrestler.
These days, it still seems that the 20-year-old is less focused on hitting the books and more into hitting the ring. Once she makes her official WWE debut, she'll be the fourth generation in her family to do so.