Mean Girls Star Jonathan Bennet Shares Happy Relationship News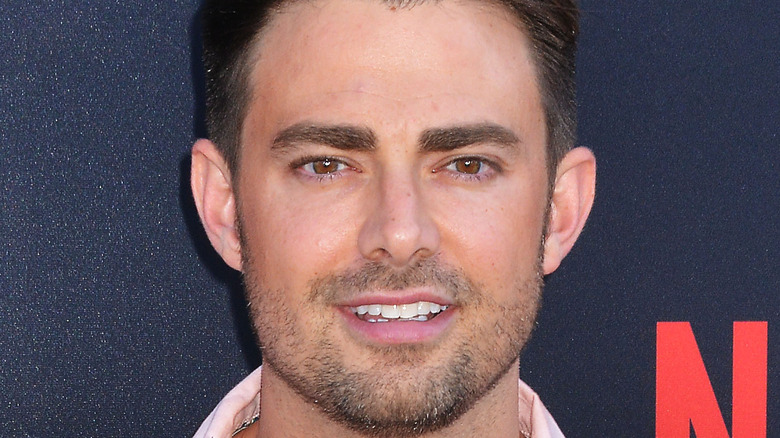 Tsuni-USA/Shutterstock
In 2017, actor Jonathan Bennett watched in awe as his future fiancé, journalist James Vaughan, was setting up an interview for Celebrity Page. "I thought he was the most beautiful man I'd ever seen," he told wedding planning website The Knot. Running to the bathroom to fix his hair, on the way out Bennett asked his producer whether he was about to meet his future husband. "And she said, 'I think so.'"
For Vaughan, it was just another interview — that was until Bennett leaned into him when they took a photo together. "The minute he leans into me, it's like electricity," Vaughan said. "The interview was a complete disaster," the "Mean Girls" star added. "You literally watch us fall in love with each other on camera." Fast forward to 2020, and the couple announced they were engaged (via Brides).
Due to the COVID-19 pandemic, their wedding was put on hold for quite some time. But the couple finally exchanged vows on March 19, 2022, at the Unico Riveria Maya Hotel in Mexico, People reported. 
Emotions ran high at Jonathan Bennett and James Vaughan's wedding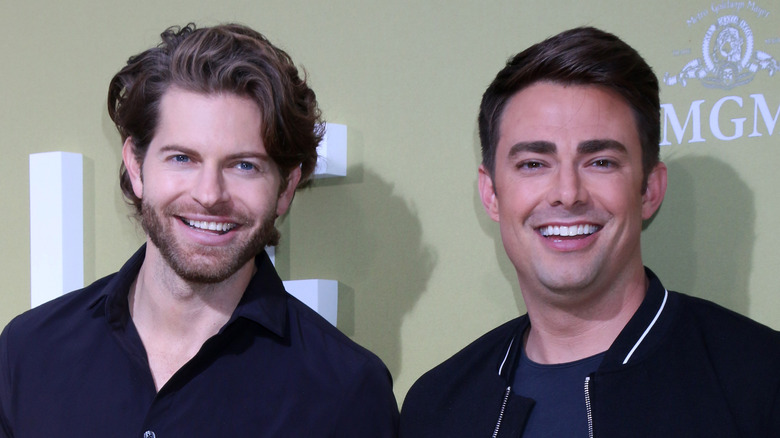 Kathy Hutchins/Shutterstock
Sharing their love for one another with 104 of their closest family and friends, Jonathan Bennett and James Vaughan officially became a married couple (via The Sun). As they were celebrating, Vaughan came to realize that while this was obviously a special moment for them, it was an important milestone for the wider LGBTQ+ community.
"When you're part of the LGBTQ+ fam, not everything in the wedding space is for you yet," he exclusively told People. "The whole purpose of our wedding is to come together and join the two of us together, join our families together and start a new family." With that in mind, Bennett added that as they went through this process, "we realized that our wedding is also more than just about us. It's about the entire community."
Emotions were obviously running high throughout the day, too, and a lot of tears were shed throughout the wedding. "I knew we'd be emotional but I don't think either of us realized just how overwhelming that moment would be until we were in it," Vaughan said. "Seeing him crying only made me cry harder, and then our guests cry harder, and then we'd all start laughing, and then all be back to crying."