Is Queen Elizabeth Really Using A Wheelchair?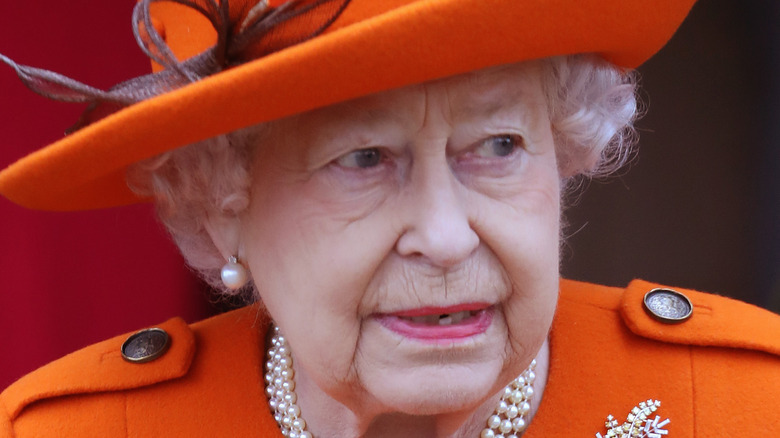 Chris Jackson/Getty Images
Queen Elizabeth II's health has caused many concerns over the past year. Last fall, it was reported that the 95-year-old monarch had been taken to King Edward VII's Hospital in Marylebone, per the Daily Mail. There she was examined by specialists and kept overnight for observation. The following day she was released and returned home. It was then announced that she was doing well, but upon doctor's orders would be canceling some of her public appearances, such as a trip to Northern Ireland, per the BBC.
In 2022, concerns for the queen's health grew again when it was reported that she had tested positive for COVID-19 (via the Daily Mail). Elizabeth was said to be experiencing "mild symptoms" and planned to continue with "light duties." BBC reporter Daniella Ralph recently spoke out about the queen's health, revealing that her staff has been cautious where the monarch is concerned. "There are a couple of obvious aggravating factors here. Firstly that she is 95 years old, almost 96, and that immediately puts her in the vulnerable category," the reporter explained. "Also, when you see the queen now, she is considerably thinner and frailer than she was a year ago, and of course she will now have to be carefully monitored."
Now, new reports are suggesting that the queen has been using a wheelchair.
Queen Elizabeth's mobility is reportedly becoming a problem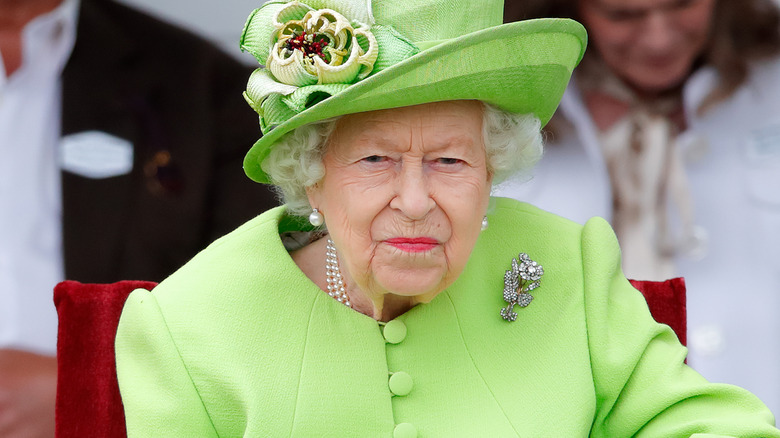 Max Mumby/indigo/Getty Images
According to The U.S. Sun, Queen Elizabeth will be spending a lot more time at Craigowan Lodge, which is located on the monarch's Balmoral Estate, and is said to be one of her favorite homes. Elizabeth will reportedly spend a significant amount of time at the lodge over the coming months as she celebrates her 70th year on the throne and prepares for her Platinum Jubilee festivities. The outlet claims that a wheelchair lift has been installed at the home in preparation for the queen's arrival, as she's reportedly been "struggling with [her] mobility."
"For many years, we have thought it would be the perfect place for the queen to spend more time when she's older. It's one of her favorite places in the country," a source from the Balmoral Estate explained. "With the proper lift and now this new security, it can effectively be sealed off so she can spend much more time there quietly in her late 90s."
With Prince Philip's memorial just around the corner, writer Gyles Brandreth revealed that Elizabeth doesn't want the public to see her using a wheelchair (via Express). "She is extraordinary, she is a little bit less mobile than she used to be that is as simple as that also she doesn't like the idea of being seen in public and in a wheelchair," he said, adding that Elizabeth may slip in the side door during Philip's memorial as to not draw too much attention.