The NCIS Show People Want To See Canceled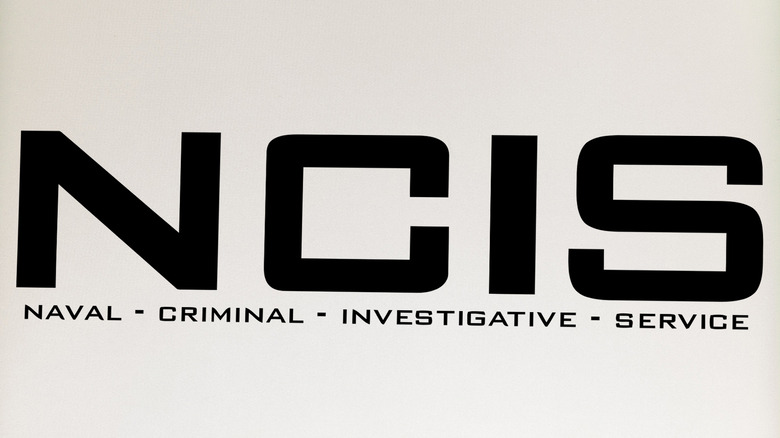 rafapress/Shutterstock
"NCIS" is the seemingly unstoppable franchise coming for "CSI"'s crown. As Digital Spy notes, although "NCIS" has been dominating the airwaves ever since its 2003 debut, as a spin-off of another hit show, "JAG," it's still not considered in the same terms as its legal procedural forebear. But the gripping action drama has inspired two successful spin-offs of its own, both of which are hugely popular, while "NCIS" consistently tops the ratings board for scripted content.
Per TV Overmind, although "NCIS: New Orleans" was abruptly cancelled, "NCIS: Los Angeles" continues to go from strength to strength. Moreover, a third spinoff, "NCIS: Hawai'i," launched in 2021. Plenty of high-profile guest stars have popped up over the years, signifying the show's position in the zeitgeist, while cast shake-ups and behind-the-scenes drama have done nothing to dent its rise. Even the loss of series stalwart Mark Harmon (Gibbs) didn't kill "NCIS."
And yet, the more popular and indeed expansive the franchise becomes, the more vulnerable it is to criticism. In fact, fans are already done with this particular "NCIS" spin-off. 
Fans aren't impressed with NCIS: Hawai'i thus far
Desiree Navarro/Getty Images
Fans vented their frustrations about "NCIS: Hawai'i," the latest "NCIS" spinoff, on Reddit shortly after its debut. One user described the show as "disappointing" and "very hard to watch," with "terrible" characters. They summarized simply, "This is one of the worst 'NCIS' shows I have ever seen." Although several respondents defended "Hawai'i" as perfectly watchable, many others backed up the original claim. One commenter argued, "It does seem like a show developed by committee and without anyone who actually wrote or even worked on the other 3 'NCIS' series." 
Just a few months later, the discussion kicked off on Reddit again, with one commenter outright calling for the show's cancellation due to finding it near impossible to watch. Fans' main issue is that "Hawai'i" doesn't feel like "NCIS," with one writing, "They didn't lay the groundwork for this one right. No hooks into the franchise. The characters weren't memorable or even relatable for me." 
Funnily enough, USA Today echoed the created-by-committee angle in their review, asserting, "If ever a TV show felt like it came out of a focus group, it's CBS's latest 'NCIS' spinoff." It's a real shame the show isn't connecting with fans since, as CBS News points out, Vanessa Lachey's lead is "the first female agent in charge of the NCIS Pearl." The actor credited her casting as emblematic of how the franchise is "evolving," but clearly fans don't think it's moving in the right direction.