If You're A Taurus, This Nail Art Trend Is A Must For You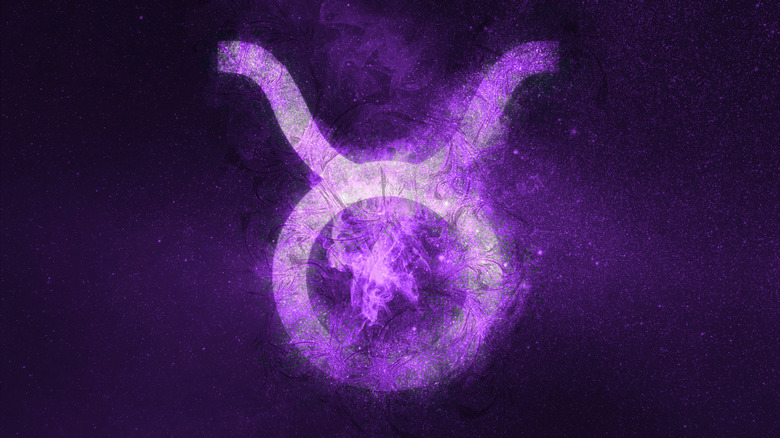 Allexxandar/Shutterstock
Knowing and understanding your zodiac sign can help you learn more about your personality. Understanding your zodiac's prominent traits can help you make decisions, such as determining the perfect pet for you or where you should relocate. To learn which sign you fall under, your birthday is all you have to know. For example, if you were born between April 19 and May 20, you're a Taurus. 
According to Co-Star Astrology, people belonging to the Taurus sign are notorious foodies who love resting and relaxing. People of this earth sign are often resistant to change but have patient, loyal personalities. Furthermore, a Taurus usually has a great love and appreciation for beauty, even to the point where some may consider them a bit materialistic.
Since Taurus are known for their love of beauty, what's their style like? Stitch Fix noted that a Taurus typically values both comfort and style when choosing their outfits, so they look and feel good in whatever they end up wearing. Since they love a fashionable aesthetic, Tauruses typically enjoy wearing unique looks that make a statement. If you're a Taurus, we know the best nail art trend for your bold style that will elevate your statement-making to a whole new level.
Smoky nails scream Taurus
PopSugar explained that smoky nails are perfect for a Taurus because this trendy look makes an unmistakable statement. The classic black and white color scheme of this design appeals to Taurus' resistance to change, and it'll match many outfits in their somewhat traditional closet. On the other hand, the fun, swirly design is edgy enough to turn heads, which is something that a true Taurus is more than comfortable with.
If you're inexperienced with nail art, your best option may be to get this design at a local nail salon. If you're feeling adventurous, though, you can complete this look at home. To apply a black smoke design over white nail polish, start with a coat of plain white polish applied to your entire nail. Then, put a drop or two of black gel polish on a hard surface that's easy to clean, such as ceramic (via YouTube). After that, swirl a thin nail art brush in the drop of black polish and create delicate, swirly lines on your nail over the coat of white gel polish. 
While this design is still wet, gently apply a top coat over it in a swirl motion to create a smoky design, and remember to clean the topcoat brush on the ceramic surface afterward. When you're done, use an LED lamp to cure the polish. For another dramatic look, you can do the same thing with white polish over black nails, or mix and match to switch it up!