Bessie Carter Shares A Behind-The-Scenes Secret About Bridgerton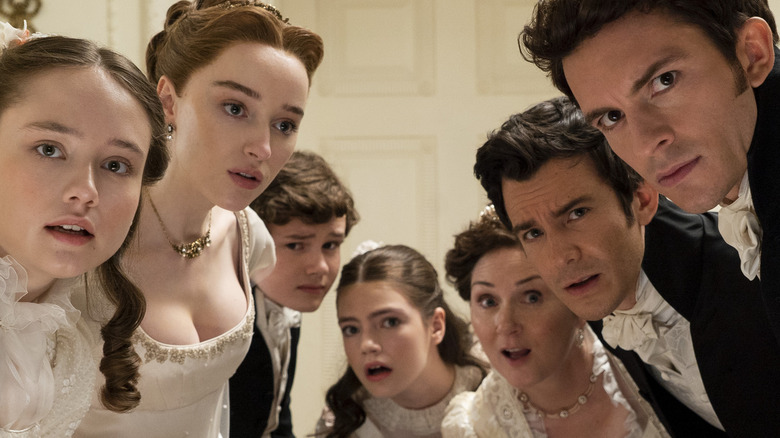 Liam Daniel/Netflix
As viewers of the regency romance know well, the magical love stories within "Bridgerton" are hard to beat. Yet, what makes "the ton" even more magical is something fans might not stop to think about. "The men and women who build the sets and build in the studio. The months of prep before we even turn up," actress Bessie Carter, who plays Prudence Featherington, said during a recent press conference that The List attended.
From the ornate details in the Featherington household to all of the books on the Bridgerton's bookshelves, the production team is set on making the era come alive in each and every episode. 
Even two seasons later, Carter continues to find herself in awe whenever she walks onto the set. Yet, there's something that may make it even more special: None of the cast has to travel by horse and carriage to get from one set to the next.
The Featherington and Bridgerton households are actually a lot closer than they seem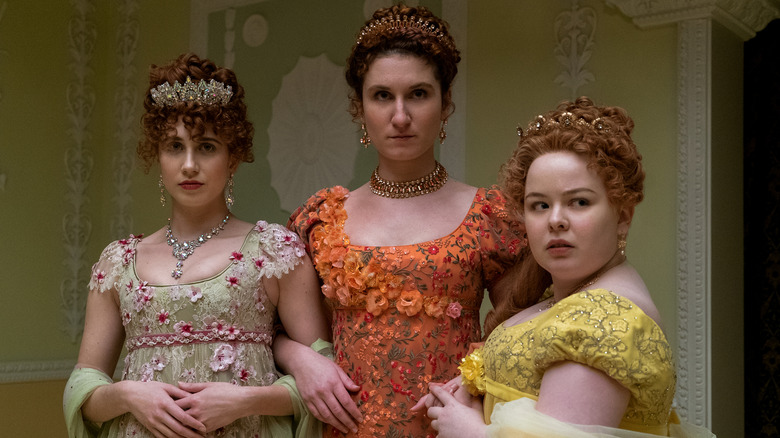 Liam Daniel/Netflix
While the Featheringtons and the Bridgertons may not be so close, the sets that their households sit upon sure are. 
As Bessie Carter revealed during the press conference, behind the camera, the two households are physically connected. So instead of Penelope having to trek all the way across "the ton" to see Eloise, it turns out she could have just walked into the next room. "We'll be sat having a cuppa, and then I'll need the loo," Carter explained. "And someone will take me to the toilet, and I'll walk through one of the Bridgerton's bedroom, and I suddenly feel really odd. I'm walking through going, 'I shouldn't be here.'"
If Prudence really did walk into the Bridgerton household unannounced, it certainly would provide a massive plot twist.
Season 2 of "Bridgerton" is available to stream Friday, March 25 on Netflix.