Why We Can't Wait To Ditch Claw Clips In 2022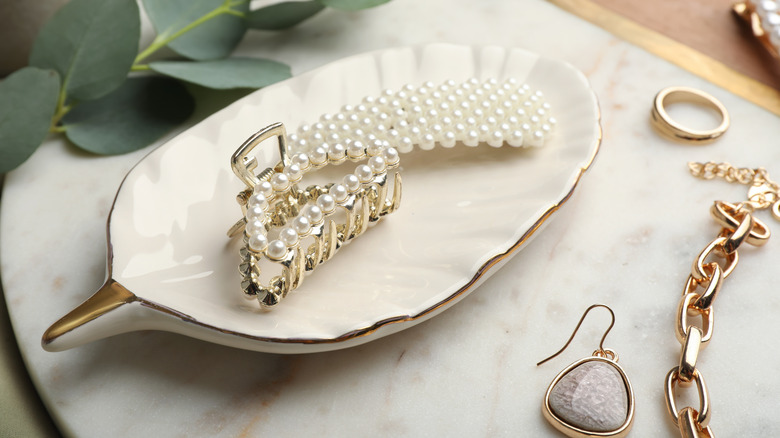 New Africa/Shutterstock
Can you imagine Blair Waldorf of "Gossip Girl" without her headband? The Queen B of the Upper East Side was frequently seen rocking her "signature accessory" in a variety of styles. The Zoe Report noted that she even wore a metallic "Grecian-style" headband when she married Chuck Bass. She's not alone, either. People have been accessorizing their hair with bobby pins, flowers, and scrunchies for ages; doing so serves the practical purpose of keeping hair out of your face. As an added bonus, the accessories can be pretty, too.
For example, Love To Know noted that decorative combs have been around since the Stone Age. Many cultures across history have utilized similar combs for both aesthetic and functional reasons; that includes claw clips, according to Bustle. Gen Z is all about making everything old new again, and Mashable reported that it also applies to the vintage '90s accessories. 
According to Southern Living, the nostalgia-inducing claw clips are popular again because of "the sheer versatility they offer." Plus, they can be so much cuter than a simple hair elastic. A claw clip is functional enough to put your hair up in an instant. However, if you have ever owned one, you know they might not be the most reliable. Here's why we want to ditch the trend in 2022.
Claw clips break easily and are not one-size-fit-all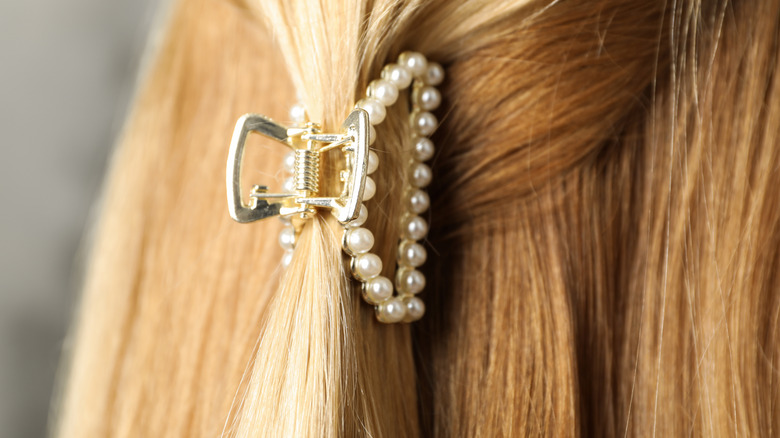 New Africa/Shutterstock
Claw clips made a major comeback; unfortunately, the claws themselves tend to go out with a bang quick. By that we mean they tend to break pretty easily. According to Vox, their longevity is quite limited. "They serve a temporary, functional purpose in our busy lives, a plastic beauty tool cheap enough to lose and small enough to be carelessly squished at the bottom of a tote bag," the site wrote. That doesn't sound very dependable.
What about hair damage? To make sure the claw clip doesn't damage your hair, Best Style Trends recommends you choose one that has "smooth and seamless edges, with no sharp spots along with the tongs, as well as a properly functioning spring hinge that doesn't catch the hair." They add that slimmer models can be a good choice for people with "thin and short hair" but not as great for people with more hair. 
Celebrity hairstylist Ted Gibson told InStyle, "I think the big, exaggerated claw clip is on trend because fashion and hair dictate each other." Therefore, if you have thick hair, you should choose a claw clip that is "designed with strong grips, and made of sturdy materials" to hold more hair (via Bustle).
It defeats the purpose of easily twisting up your hair if you have to research to find the "right claw clip." Plus, they tend to break easily and can damage your hair, which are legit reasons to ditch the trend.