Lisa Rinna Reveals Her Secret To A Perfect, Pouty Lip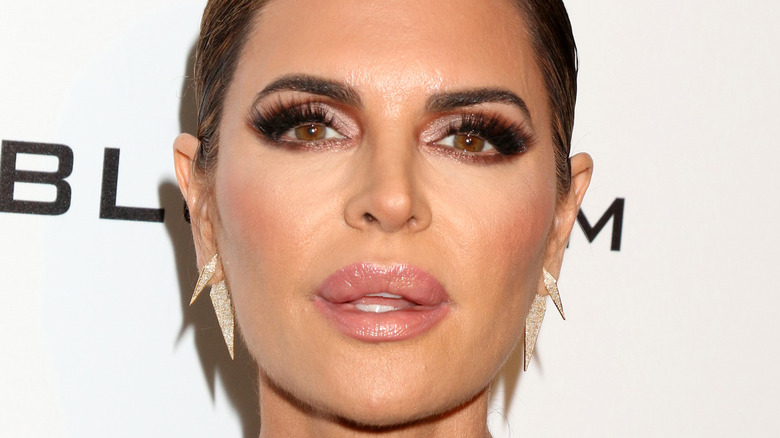 Kathy Hutchins/Shutterstock
No one does lips quite like Lisa Rinna. Whether you love it or hate it, her pout is indisputably iconic; and, boy, does she own it. Throughout her time on "The Real Housewives of Beverly Hills," Rinna's most memorable quote that she continues to reference is, "I'm just an an a**hole with iconic hair and big lips." 
One thing she's known for more than her lips is her unwavering willingness to jump on any and all business opportunities. She's done it all. From being a soap opera star on "Days of Our Lives," to a QVC regular, to a popular housewife of "RHOBH," she will jump headfirst into seemingly any and all ventures. It was only natural that she jumped lip-first into the beauty industry. 
Speaking to BuzzFeed News, Rinna revealed that launching her makeup brand Rinna Beauty had been a lifelong dream. "We started Rinna Beauty from scratch, and it was something I had tried to do over and over again for 15 years, and I just never could do it," she said. Well, it has been 2 years since the launch, and the brand recently added some new things to the collection. 
Rinna teased the launch to BuzzFeed News: "My lips are big, I wanted them big, I made them big, so now you too can have big lips."
Lisa Rinna credits her pout to Rinna Beauty's new lip plumpers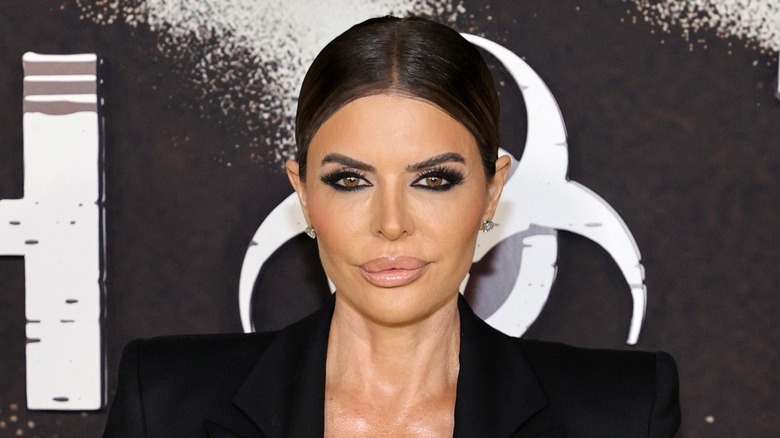 Jamie Mccarthy/Getty Images
Rinna Beauty launched the new Larger Than Life Lip Plumper. Lisa Rinna sat down with Us Weekly to talk all about the launch that she credits for her iconic pout. She broke down her favorite way to use the lip plumper. "I put this on top of the regular lip gloss and the lipstick and the lip liner, or you can wear it alone," she said. "Or, you can wear it just over the lipstick or mix the two glosses together [because] it's thin enough. I mean, I've got everything on." 
The "RHOBH" star added, "More is more, that's my motto."
The Larger Than Life Lip Plumper comes in 3 nude shades: Creamy Dreamy, Lifes a Peach, and Attention Seeker. According to Rinna Beauty, the lip plumper claims to, "Trigger lips to rise and shine revealing voluptuous, smooth lips." The lip plumpers are billed as being vegan and cruelty-free and contain ingredients like shea butter and vitamin E to keep lips hydrated. Rinna explained her vision behind the product to Us Weekly, "I wanted to do a plumper that didn't burn my lips off and wasn't like a hot tamale all over my lips." 
As for the results of the lip plumper, Rinna made some bold claims to People. "This is doctor-free plumped up lips. It really works. It really plums your lips. Use this for 28 days, you will have bigger lips. No appointment necessary!"