How Princess Diana Changed Royal Fashion Forever With One Bold Outfit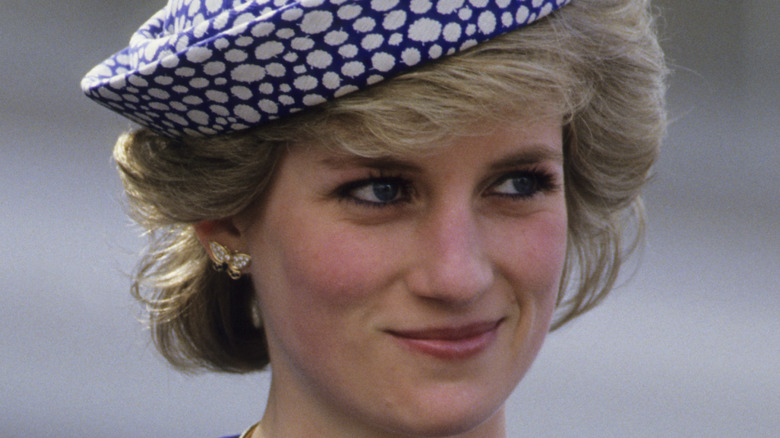 Georges De Keerle/Getty Images
Princess Diana carried the state of fashion and revolutionized the way royals were seen and interacted with the public. She was personal yet authentic in the way she championed humanitarian causes and also in the way she presented herself. "I do things differently because I don't go by a rule book, because I lead from the heart, not the head, and albeit that's got me into trouble in my work, I understand that," she said in an interview with Panorama, transcribed by BBC.
Diana's style is still iconic, decades after her passing, her outfits remind us of the power and agency she had in the monarchy. "She was very aware of the language of clothes and, that she was expressing something that through the way she dressed," curator Eleri Lynn told Woman and Home. Her "revenge dress," an off-shoulder, black dress that she wore on the day Prince Charles admitted adultery, marked the beginning of Diana's own era of fashion — one that was less restrictive and more individualistic. However, before Princess Diana donned that headline-making dress, she wore another piece of clothing that made history.
Princess Diana challenged royal customs and gender norms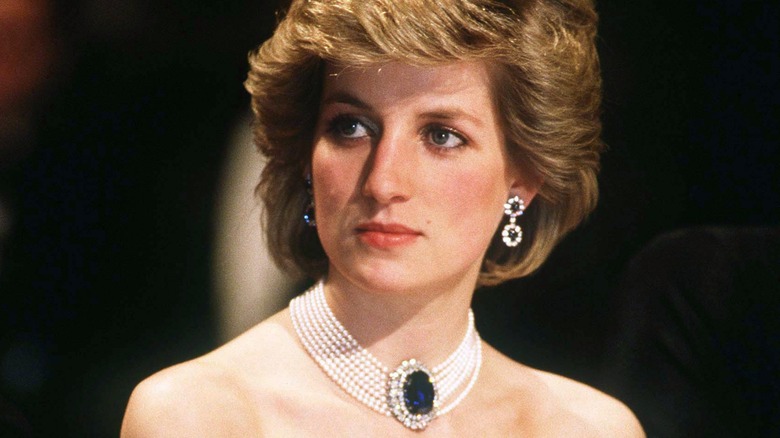 Anwar Hussein/Getty Images
On April 29, 1990, Princess Diana attended a charity event put on by the United Kingdom nonprofit, Prince's Trust. The princess wore a double-breasted dark navy power suit with embellished buttons, silk navy pumps, and a matching clutch bag. This moment was significant because no female royal had ever worn trousers or anything blatantly masculine to an evening event, according to Marie Claire. Diana had challenged conservative gender roles and the customs of Buckingham Palace with one outfit.
"Diana's power suits mirrored her bold, unique, and influential personality. They not only looked ultra-stylish but were also practical, allowing her to carry out her duties as a princess, which were not always glamorous," Simra Khan-Jackson of sustainable fashion house Khan Jackson told Woman and Home. "Diana had a daring sense of fashion, reflecting her nonconformist attitude to the world. She wasn't afraid of being different or the ever-increasing media controversies. She claimed ownership of her life and wasn't shy from speaking up about her struggles. Her power suits were designed to fit her unapologetic and confident personality."
Diana wanted to be approachable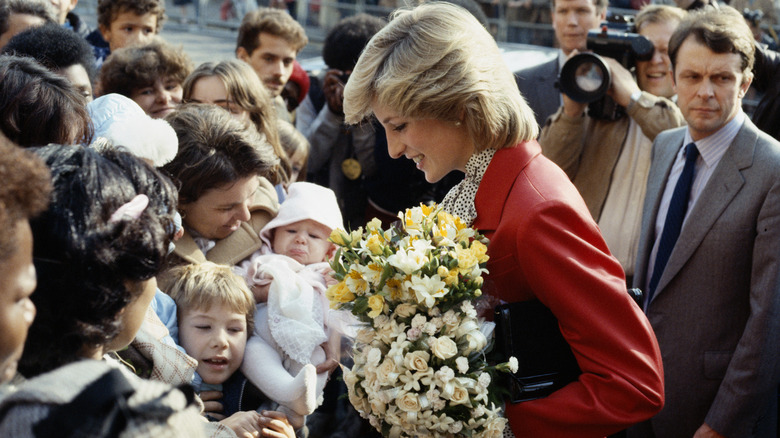 Princess Diana Archive/Getty Images
Princess Diana's approach to fashion was guided by her approach to work; she worked tirelessly with over a hundred charities. She opened up about her experience during an interview with BBC. She said she became "more and more involved with people who were rejected by society — with, I'd say, drug addicts, alcoholism, battered this, battered that — and I found an affinity there. And I respected very much the honesty I found on that level with people I met." She continued on to say, "I'd like to be a queen of people's hearts, in people's hearts." 
As the People's Princess, Diana wanted her outfits to give her a sense of approachability. Eleri Lynn, who curated an exhibit about Diana's fashion choices, explained to People, "Those close to her recall she wanted to be known as a workhorse, rather than a clothes horse, and she knew that to focus attention on her work she needed to simplify her daytime look." So, Princess Diana broke a few more rules — a notable one was her opting to not wear gloves when visiting charities. As gloves were historically used to signify status, it was a pretty big deal. While visiting hospitals, "She abandoned the royal protocol of wearing gloves because she liked to hold hands when visiting people or shake hands and have direct contact. She also stopped wearing hats because she said, 'You can't cuddle a child in a hat,'" added Lynn (via People).