The Surprising Way Emily In Paris Impacted Lily Collins' Health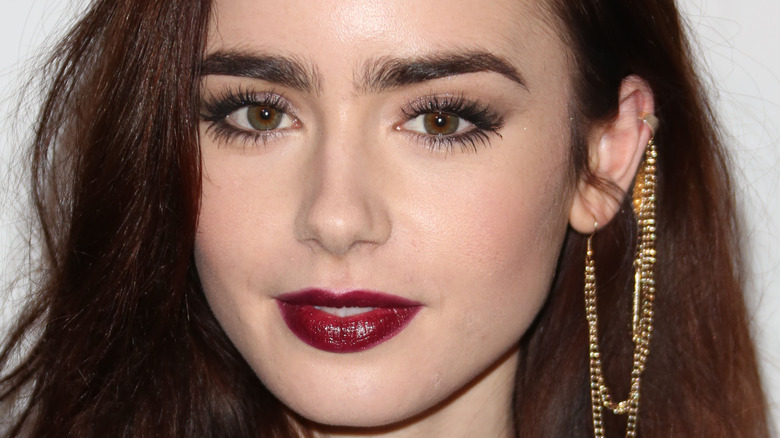 Featureflash Photo Agency/Shutterstock
When "Emily in Paris" dropped on Netflix in October 2020, the show was immediately a lightning rod for discussion. The internet was generally divided between whether they loved it, hated it, or loved to hate it (via Glamour). "'Emily in Paris' is full of clichés and tired stereotypes, but it has lots of beautiful shots of the city I love and it's fun to pause and say 'oh we were there last week!' every so often, so on balance I guess it's worth it," one Twitter user noted. 
The show faced more serious backlash for its lack of diversity. When the series returned for its second season in December 2021, star Lily Collins — who has undergone quite the transformation since her early days in Hollywood — was well aware of the show's shortcomings (via Cosmopolitan). "I was really passionate about including [more] women, people of color, and also sexual orientation, to really show more of what the world is," Collins said. "If there's ever an opportunity to be better, do better, and have more representation and inclusion, you should run with it."
"Emily in Paris" will have even more opportunities to do this, as it's been renewed for a third and fourth season (via Variety). While the series is getting on the right track in terms of diversity, it has apparently impacted Collins' health in a surprising way.
Collins discussed an unexpected challenge on-set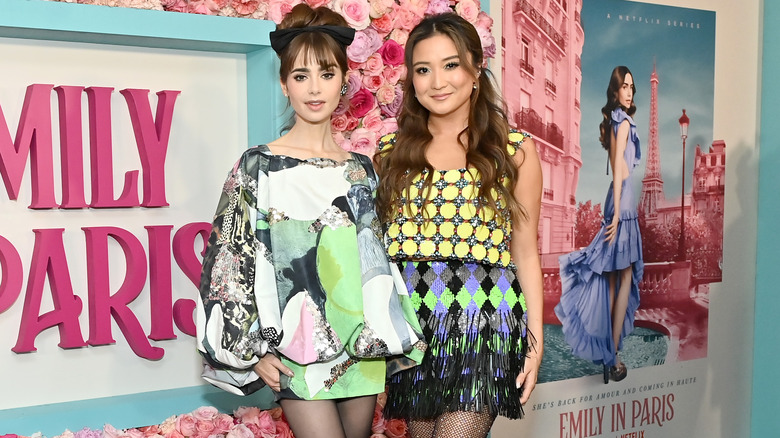 Stefanie Keenan/Getty Images
One major point of conversation around "Emily in Paris" is the show's fashion, which is also something actress Lily Collins considers to be a high point of working on the show. "I've been a huge fashion admirer since I was little," Collins told Collider. "Patricia Fields and Marylin Fitoussi together are two geniuses who come with their own strengths, and then together, the language they create with fashion is so otherworldly," she said. The British-American actress said that collaborating with Fields and Fitoussi "as an actor and a producer" was something she enjoyed. 
The only downside of all the high fashion and high heels, though? The apparent impact it has on your health. When discussing potential cities for her character to visit on "The Tonight Show with Jimmy Fallon," Collins admitted she was angling for a place where she could adorn more comfortable footwear (via YouTube). "I just want to go to streets where you can wear flats, because wearing heels ... I mean, you wouldn't think how painful that could be in Paris. I actually literally went to a podiatrist every week to fix my feet because I was wearing heels all the time," Collins admitted.
She went on to say that she "had to have insoles made for every pair of shoes" she wore on the Netflix show in an effort to minimize the damage. Yikes! 
Maybe if "Emily in Paris" runs long enough, Emily will get to wear orthotics in the future to give Collins' feet a break.