How Michael Bublé's New Music Video Pays Tribute To Taylor Swift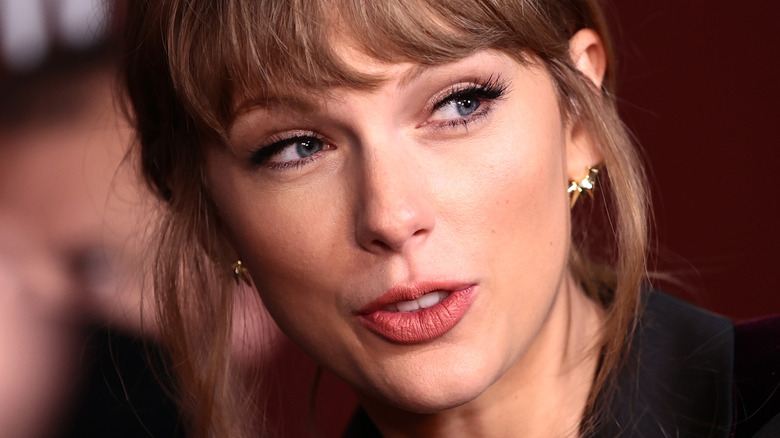 Dimitrios Kambouris/Getty Images
It's well-known by Taylor Swift fans that she's taken to re-recording and re-releasing all of her albums, due to a dispute with mega music producer Scooter Braun, whose company Ithaca Holdings LLC acquired Swift's masters via a sale from her old record label, Big Machine (via Variety).
Fans were particularly excited for the country-turned-pop singer to re-release one song in particular — "All Too Well" off of Swift's "Red" album — following years of rumors claiming there was an unheard 10-minute version not released with the album (via BuzzFeed). Swift first recorded the song in 2012, and in advance of its re-issue, opened up about how difficult it was for her to write.
"It was a day when I was just, like, a broken human, walking into rehearsal just feeling terrible about what was going on in my personal life," Swift shared on "Good Morning America" (via BuzzFeed). "I just ended up playing four chords over and over again, and the band started kicking in... I think they could tell I was really going through it."
Swift would find herself surprised by the fan reaction to "All Too Well," as the song didn't initially have a music video and wasn't promoted as a single. "I can't believe it now when I play it live and everybody in the crowd knows every word. I'm truly astonished by it, and I think that's one of the most beautiful things about this album for me when I look back on it," she said.
Now, the re-release of the song came with its own 10-minute short film, which may have just inspired fellow singer Michael Bublé.
Michael Bublé's gave a nod to the fan-favorite Taylor Swift track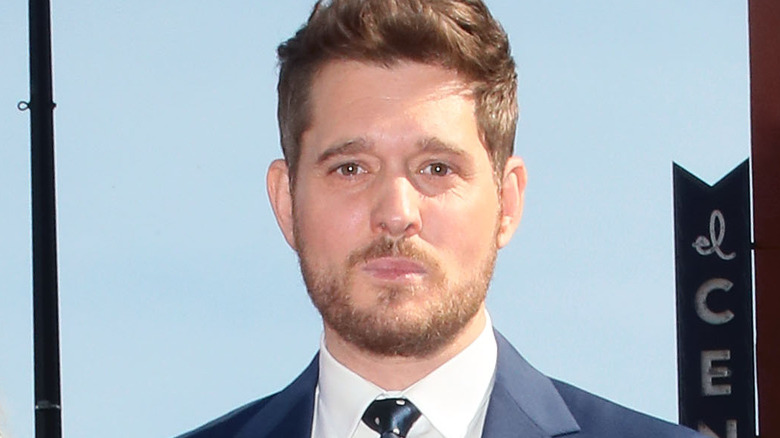 David Livingston/Getty Images
When Taylor Swift re-released "All Too Well" as a 10-minute track, she also created a short film to go alongside it, directed by herself and starring Sadie Sink and Dylan O'Brien (via ET Online). "I felt as fulfilled by it as I do when I craft a song, and think about every aspect of it," Swift said of creating the short film. "It comes together and then it goes out into the world."
The fan reaction to the "All Too Well" video matched the enthusiasm fans have long had for the song — both versions of it — and amongst those fans is Michael Bublé, a star in his own right (via Elite Daily, People).
When filming the music video for Bublé's new song, "I'll Never Not Love You" — written for his wife, Luisana Lopilato — Bublé paid homage to fan-favorite films like "Titanic" and "Love, Actually." Bublé also took the opportunity to give a nod to Taylor Swift's character in "All Too Well," matching the actress in his video's look with Swift's towards the end of the "All Too Well" video.
"She's an incredible artist and one of our greatest writers. I loved that I got to hit something that for me was so modern and contemporary," Bublé explained, sharing his reverence for both the video and the artist behind it. "And, yes: Once a Swiftie, always a Swiftie" (via People).