Kate Middleton Avoids Potential Marilyn Monroe Moment In Jamaica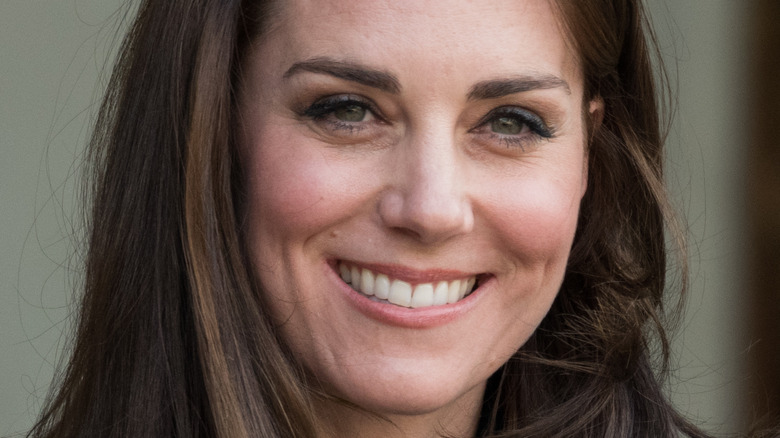 Frederic Legrand - COMEO/Shutterstock
Kate Middleton and Prince William are wrapping up a royal tour in the Caribbean (via People). The trip celebrated Queen Elizabeth and her Platinum Jubilee, which is indicative of 70 successful years on the British throne. The Cambridges kicked off their journey in Belize and made their way around the Caribbean, eventually landing in Jamaica.
Their royal tour spanned eight days and was far from smooth sailing. During their trip, Kate and William learned that Jamaica had plans to become a republic of its own, yearning to remove Elizabeth as its head of state (via Vanity Fair). Jamaica's Prime Minister, Andrew Holness, also shared a statement about the royal family coming to visit while the country prepares to become fully independent.
"There are issues here which are, as you would know, unresolved. But your presence gives an opportunity for those issues to be placed in context, put front and center, and to be addressed as best we can," Holness' statement read. "Jamaica is, as you would see, a country that is very proud of what we have achieved. And we are moving on and we intend to attain, in short order, our development goals and fulfill our true ambitions and destiny as an independent, developed, prosperous country."
The strained political environment was not the only awkward occurrence to go down while the couple was in Jamaica, however. Kate, who looked breezy and beautiful, almost experienced a Marilyn Monroe moment.
Kate Middleton avoided a serious outfit mishap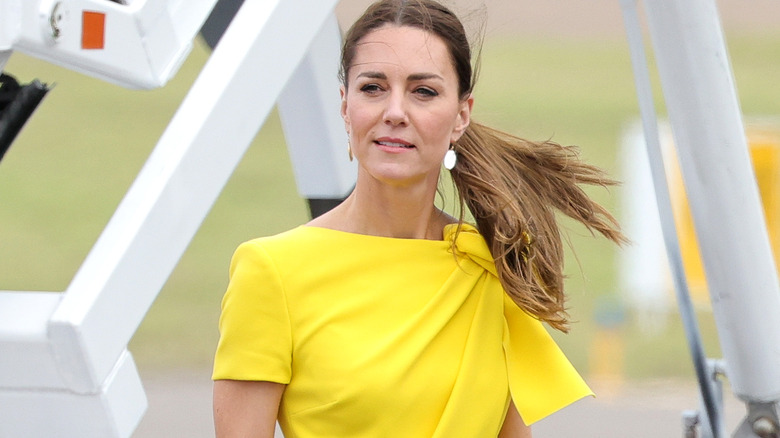 Chris Jackson/Getty Images
Marilyn Monroe was a legendary actress, and has maintained her status as a pop culture icon long after her death (via Biography). When you think of Monroe, the infamous photo of her gorgeous white gown blowing in the wind likely comes to mind. The photo came from her film "The Seven Year Itch" and has become one of the most famous moments in pop culture history.
The wind blowing through Monroe's skirt worked for her, but for a member of the royal family on an important business trip, it may not have been so glamorous. Thankfully, Kate Middleton avoided the incident. In a video seen on royal reporter Emily Nash's Instagram account, the wind nearly pulls up the duchess' stunning yellow dress.
According to The Sun U.K., Middleton has a way to prevent outfit malfunctions from occurring. Garments that attract the most static, something most of us love to avoid, are selected to help them more easily stick to her body. As seen in the video, Middleton caught the malfunction before it could occur and avoided a potentially embarrassing media moment. William and Kate's royal tour keeps getting messier, but this was one moment we're sure everyone was glad was avoided.