Here's What Margot Robbie Looks Like Going Makeup-Free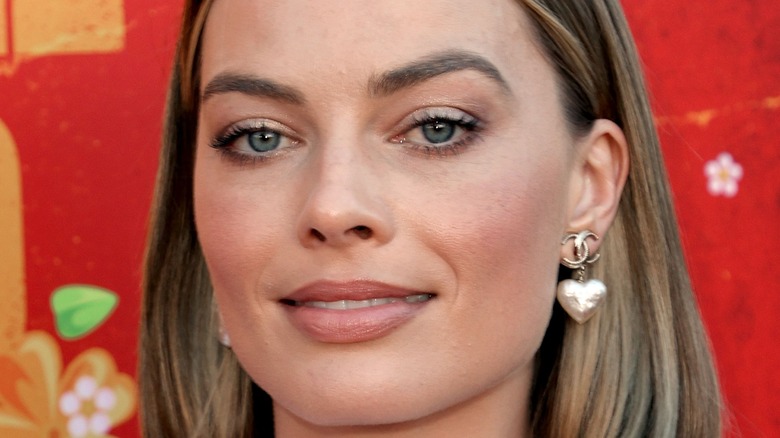 Kevin Winter/Getty Images
Margot Robbie may wow audiences with her stunning complexion on screen and at red carpet events, but when the cameras are off the actress keeps to a more minimalistic style (via Byrdie). Most often opting for a tinted moisturizer, Robbie likes to let her skin breath in-between the make-up heavy realities of her job. "They just layer makeup on and on and on," the actress told Vogue.
Sometimes, she opts for a make-up-free day altogether. As she's gotten older, Robbie has become more confident in her own skin and relies less on makeup to accentuate her natural features (via Instagram). If she could give advice to her younger self, it would be to "wear less make-up, for sure," as she told Vogue. "I think it's a confidence thing, you have your mask on all the time. As I've got older I've got more confident to wear less," she continued. "Now I'll happily just go for dinner wearing tinted moisturizer."
Margot Robbie says hydration and sleep are key to maintaining a clear complexion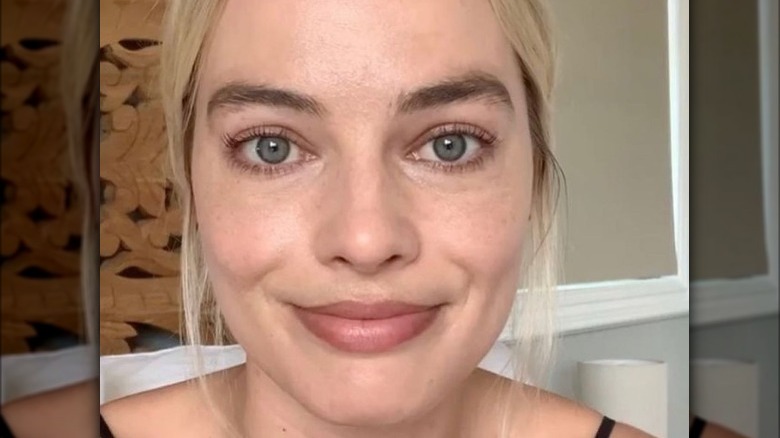 Instagram
Margot Robbie practices a routine to maintain healthy skin rather than focusing on keeping it clear from the inevitable breakout (via Elle). "It's all the things that we knew all along: wear SPF, drink lots of water, get enough sleep," she told the Telegraph. "We keep trying all these ways to find a secret recipe for youth ... and it's all the stuff you knew from the beginning but were trying to find a way around.
For Robbie, it's as simple as getting enough sleep and drinking plenty of water. "It's the simple things that work," she said. One thing she relies on intently is anything that can keep her skin moisturized, as she tends to be on the drier side. "I'm not a big fan of serums as my skin can be quite sensitive and sometimes it reacts to them, but I do love facial mists," Robbie said, adding that she always has an Aesop facial mist in her bag "because my skin gets so dry. Everything from Aesop smells so good."
The actress doesn't worry about breakouts before photoshoots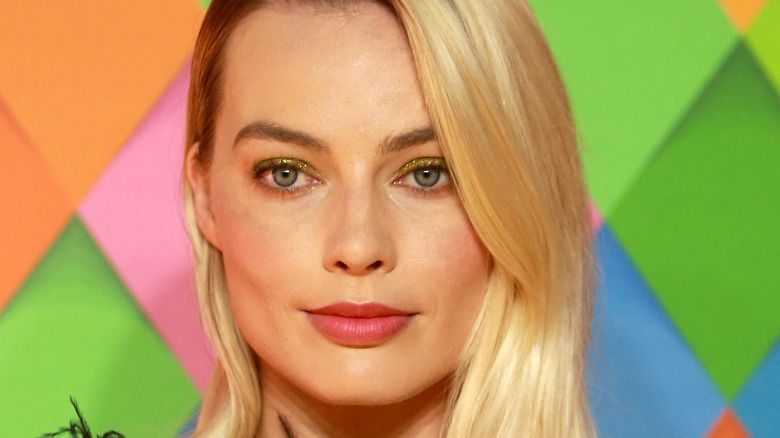 Cubankite/Shutterstock
When it comes to photoshoots, she doesn't even worry about her skin anymore. Thanks to the rise in airbrushing and Photoshop, Margot Robbie told Elle that it's pretty much guaranteed that any zit that appears prior to the shoot will be airbrushed out. "I don't even worry anymore," she said. "I get more scared when I'm filming."
Describing herself to Vogue as being "anal-retentive" about clean and healthy skin, Robbie explained that she has to be due to the amount of make-up that's put on during production. Instead, Robbie preps her skin by using face and eye masks as she's getting things like her hair and outfit done — especially before red carpet events.
Once she has the all-clear to take her make-up off, she'll do so in a heartbeat. This is especially the case when she's traveling. "You have to wear make-up when you're going through the airport, annoyingly because there are often paparazzi there," she said. "But when I'm on the plane I'm pedantic about getting the make-up off, so I use wipes — Johnson & Johnson — and then Peter Thomas Roth Complexion Correction Pads."