Queer Eye's Bobby Berk Names His Personal Queer Heroes - Exclusive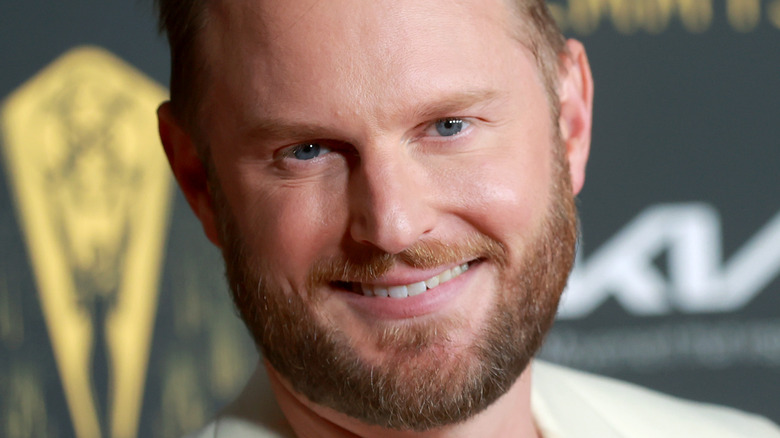 Matt Winkelmeyer/Getty Images
The truth about Bobby Berk is that he's not only a member of the Fab Five — that is, the five hosts of Netflix's "Queer Eye" — but he's also undoubtedly become a personal role model to many. 
The show's five hosts represent the LGBTQ+ community to the world in a real, raw way. While queer scripted characters often bring great representation, seeing real queer people living authentic lives and bringing that joy to others is much needed in this world.
Naturally, Berk needed that from a young age, too, as we all do. In an exclusive interview with The List, he revealed why he uses his platform to uplift others, becoming a hero in his own right. 
This is one reason why he's now partnering with the home improvement store Lowe's on a grant program that will bring communities together. Through the Lowe's Hometowns program, the company has made an annual $20 million commitment, totaling $100 million across five years, per a press release.
"As I travel across the country, I've seen how now, more than ever, communities need our help," said Berk, who serves as an ambassador for the program, via the press release. 
"Whether it is a safe space for kids to play after school or a training center to help job seekers get back on their feet, the projects we're taking on with Lowe's Hometowns will have real meaning for those in need. I'm excited to partner with Lowe's and get to know the incredible people and stories behind the projects that we'll take on."
While working with Lowe's means a lot to Berk, so do his own personal heroes. After all, we must remember that prominent queer representation in media is relatively new, meaning that many people didn't have out personalities to look up to while growing up. Berk discusses the queer heroes who have inspired him throughout his life.
Bobby Berk looked up to several iconic queer figures growing up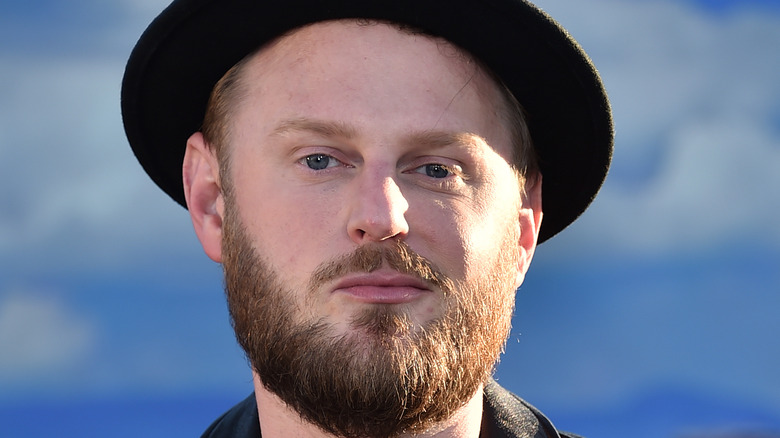 DFree/Shutterstock
While telling us what his Lowe's partnership means to him, Bobby Berk of "Queer Eye" discussed his personal heroes, the people who helped him understand himself. After all, if it weren't for them, we might not have the Berk we know today. 
"One of my heroes was Elton John," he explained. "He was one of the first iconic, globally iconic celebrities that came out and gave me a role model because there weren't many back then. I grew up in the '80s and '90s, and there was really nobody out then." 
However, additional heroes in his life were also his predecessors: the original cast of "Queer Eye for the Straight Guy." "I definitely have to say the original Fab Five," Berk said. "They were the first gay people, real gay people, that I saw as [successful]."
In fact, the OG Fab Five — Ted Allen, Kyan Douglas, Thom Filicia, Carson Kressley, and Jai Rodriguez — showed Berk how great life could be. 
"It was hard for me as a young person because, growing up, all I heard was, 'Oh, gays aren't going to have a great life. You're not going to have a family. You're not going to be loved. You're not going to find success. No one's going to accept you,'" he explained. "Then, here were these five guys living their best life, living their true authentic self, and finding success and love and acceptance at the same time. To see them in that way really inspired me and gave me hope." 
Berk notes that he remains in touch with his OG counterpart, design expert Filicia.
You can catch Bobby Berk on Netflix's "Queer Eye." At the same time, Lowe's is accepting nominations for its Hometown Grants Program with Berk through April 4, 2022.