Joe Biden Walks Back His Blunder About Ukraine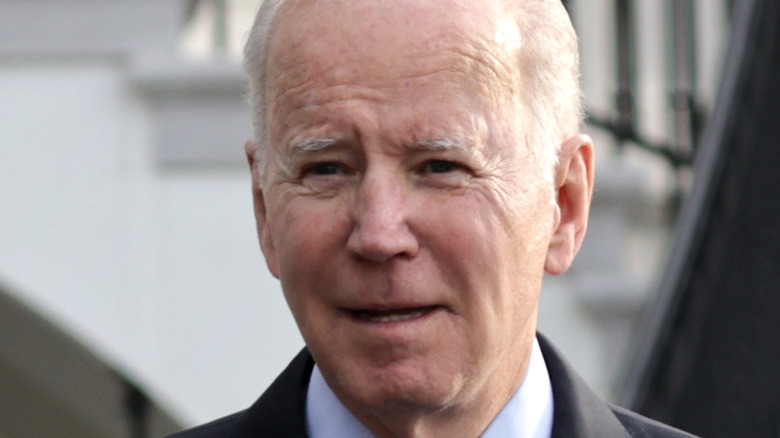 Alex Wong/Getty Images
President Joe Biden's trip to Poland has not been blunder-free. The president flew to Europe to meet with other world leaders about the ongoing war in Ukraine. The goal, CNN reports, was to form a more unified front against Russia.
There have been disagreements between allies about how to support Ukraine, who has been fighting a war with Russia since they invaded the country on February 24. Poland, CNN notes, wants the United States to do more to support their efforts, like make it easier for Ukrainians with family in the U.S. to travel to the country. According to The Guardian, Biden agreed that Poland was shouldering the weight of the growing humanitarian crisis caused by Ukrainians fleeing their homes. The president felt "the world should help lessen the burden." The U.S. also previously rejected the idea of being the middle-man between Poland and Ukraine for the transfer of MiG-29 fighter jets.
It's clear Biden is being cautious about the signals the United States is sending to Russia. He doesn't want the U.S. military to get involved in another war, and is even wary of taking "a more permanent NATO defense posture" in Poland, per CNN.
Joe Biden's latest gaffe is raising eyebrows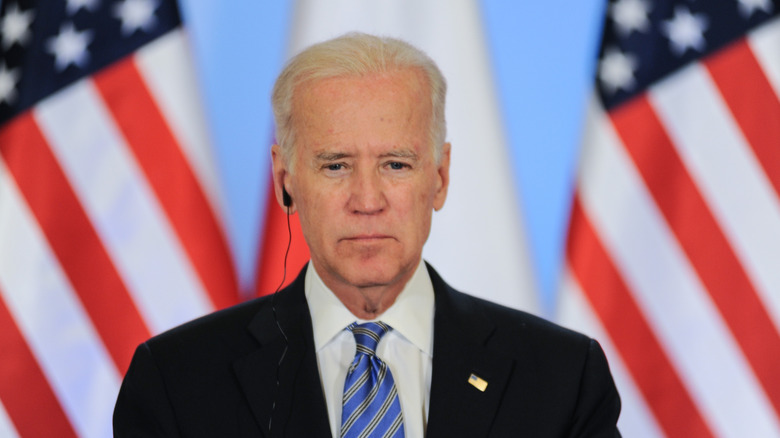 Fotophoto/Shutterstock
President Joe Biden, a self-proclaimed "gaffe machine," made another major verbal slip this weekend when he was visiting with U.S. troops currently stationed in Poland.
Much of the president's trip to Poland has been ensuring the United States is committed to supporting Ukraine as long as it means not getting involved in combat. In a meeting with Ukraine's foreign minister, Dmytro Kuleba, Biden pledged "further defense cooperation," though the specifics have not been announced as of publication, per The Guardian. According to the BBC, the United States has deployed 12,000 troops to Europe, with a majority of them stationed in Poland. This brings the total number of United States troops deployed in Europe over 100,000 since 2005. Though, the additional boots on the ground aren't meant to fight Russian forces.
But that's not the way the president made it sound during a visit to members of the 82nd Airborne Division currently stationed in Poland. "You're going to see when you're there, and some of you have been there," Biden said, "you're gonna see women, young people standing there middle in front of a damned tank saying, 'I'm not leaving, I'm holding my ground,'" (per the New York Post).
Biden has had to walk back statements before, but none that could have the same effects as signaling to Russia that the United States wants to deploy to Ukraine. The White House was quick to clarify that the U.S. stance on deploying troops to Ukraine hadn't changed.