What Roles Has Judi Evans Played On Days Of Our Lives?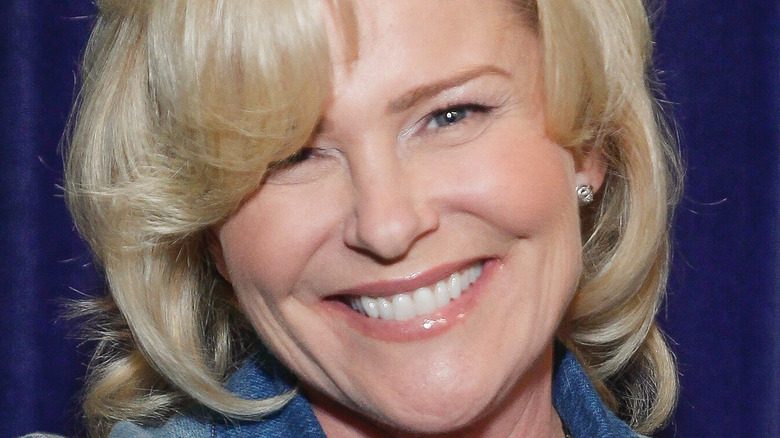 Ben Rose/Getty Images
Actress Judi Evans is just one of the "Days of Our Lives" cast members who have done double duty on the NBC soap opera (via Soap Central). Evans first made her soap debut in 1983 when she landed the role of Beth Raines on "Guiding Light." Evans' character started out as a teenager who had been abused and lasted on the sudser until 1986. After exiting "Guiding Light," she made her way to California where she was later hired to appear on "Days of Our Lives," per Soap Hub.
In addition to her role on "DOOL," Evans has also appeared as Maeve Stone on "As the World Turns" and Paulina Cory on "Another World," making her a soap opera veteran. However, she is best known for her stints on "Days of Our Lives," where she has portrayed not one, but two, very interesting roles. Evans' two characters couldn't be more different, but that's part of the reason why fans love to see her switch gears.
Judi Evans debuted on 'DOOL' in the late 1980s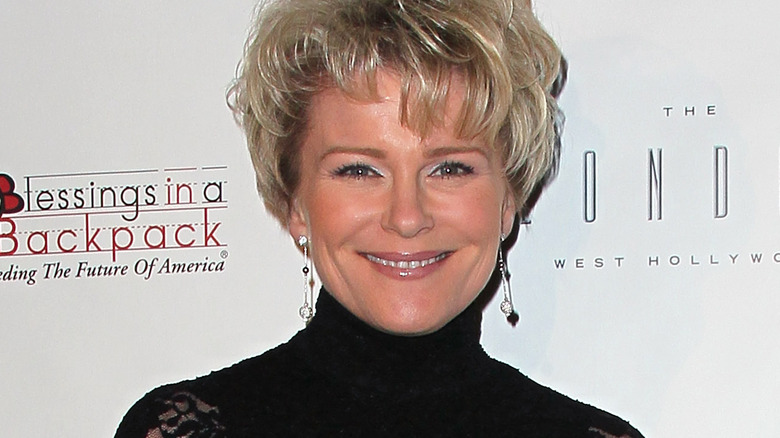 David Livingston/Getty Images
Most "Days of Our Lives" viewers know Judi Evans as Adrienne Kiriakis. Adrienne first came to Salem in 1987 when she appeared on the scene after running away from home and her abusive father, Duke Johnson. Things got worse for Adrienne when Duke eventually came to Salem to find her, and she shot and killed him after he attacked her (via Soap Central). Shortly after, Adrienne met Justin Kiriakis (Wally Kurth) and the two fell in love. They tied the knot in Greece. During their relationship, Justin and Adrienne started a family together and went through plenty of ups and downs before leaving town together.
Soaps in Depth reports that Adrienne was absent from "DOOL" throughout the '90s. However, Evans returned to the role in 2007 but left again in 2008. In 2010, Adrienne returned to Salem when her marriage to Justin was in trouble. The two eventually split and Adrienne moved on to a relationship with Lucas Horton (Bryan Dattilo). However, her love for Justin got in the way. Adrienne and Justin reconciled and remarried in 2019. Not long after, Adrienne was revealed to have died in a car accident.
Although Evans' beloved character had been written off and even killed, that didn't stop the actress from popping up on "Days of Our Lives" as a totally different character in Adrienne's absence.
Enter Bonnie Lockhart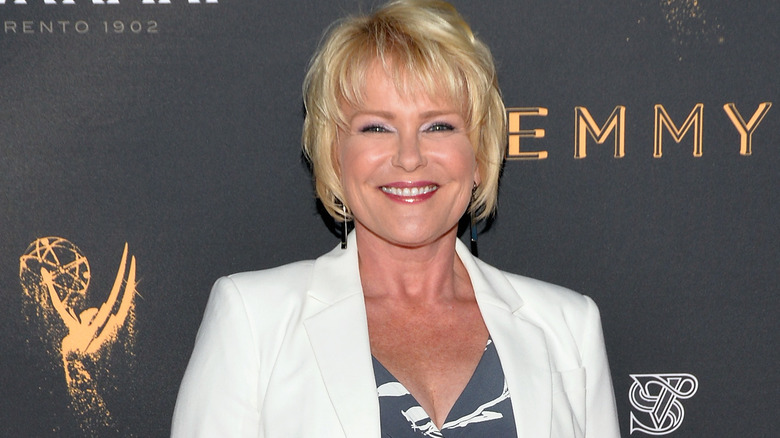 Michael Tullberg/Getty Images
Judi Evans' second "Days of Our Lives" character, Bonnie Lockhart, first showed up in Salem in 2003. Bonnie was the mother of Mimi Lockhart (Farah Fath), who seemed to cause trouble wherever she went with her loud personality (via Soap Central). Following the presumed death of Maggie Horton (Suzanne Rogers), Bonnie quickly moved in on Maggie's husband, Mickey Horton. The two formed a bond although there was a large age difference between them. Bonnie eventually convinced Mickey to marry her, but after Maggie was revealed to be alive Mickey had to choose between the two women. He ultimately chose the love of his life, Maggie, and Bonnie was cast out of the Horton house. Later, when it was revealed that Bonnie had hidden the remains of her late husband, she ended up in prison and fans didn't see her again until 2017, per Soaps in Depth.
When Bonnie returned, she was part of a scheme to ruin Adrienne Kiriakis' life as her doppelgänger. After Bonnie was busted, she left Salem yet again until July 2020, when she showed up following Adrienne's death. Bonnie began to get close to Adrienne's widow, Justin Kiriakis, and the two eventually fell in love. In November 2021, the pair tied the knot (via Soaps).
Although Bonnie and Adrienne couldn't be more different, Evans found a way to portray both characters perfectly, and "DOOL" fans have enjoyed both over the years.