This Was Reportedly Princess Diana's Last Meal Before Her Tragic Death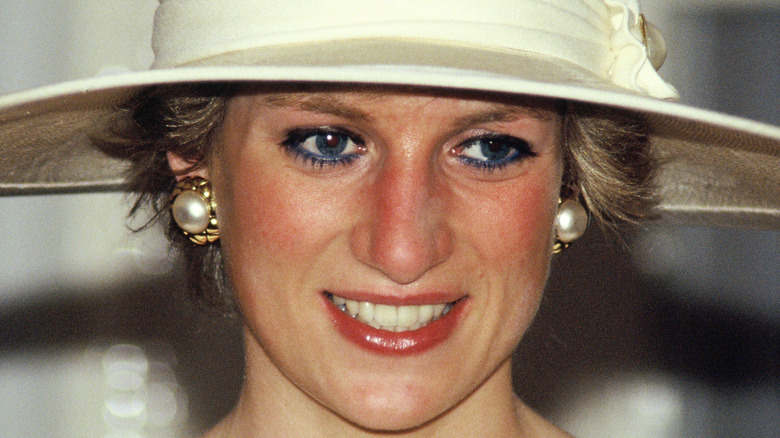 Georges De Keerle/Getty Images
Even 25 years after her untimely death, Princess Diana remains a household name. Known for her resistance to the traditional lifestyle of the royal family, Diana was actually born and raised at a home that her parents rented from Queen Elizabeth II in Norfolk, England. She even enjoyed a childhood with royal playmates like Prince Andrew and Prince Edward (via Britannica). She would later befriend Prince Charles while he was dating her sister, and the friendship soon blossomed into a romance that would become iconic (via Vogue).
Princess Diana walked down the aisle to wed Prince Charles on July 29, 1981 dressed beautifully in a gown from Elizabeth and David Emanuel gown. The couple welcomed two sons, William and Harry, within the first few years of their marriage. Following the birth of their children, the couple's marriage began to fall apart. Rumors of infidelity on both sides were quickly spreading throughout the country. Their rocky relationship troubled with Princess Diana's tendency to break royal protocols drove a wedge between the princess and her in-laws. In August of 1996, just one year before her life came to a tragic end, Princess Diana and Prince Charles called it quits for good. Though she received a substantial payout from the divorce proceedings, the princess was stripped of her royal title. At the time of her passing, her former in-laws showed little sympathy for the woman who mothered the next generation of royals (via History Extra).
Princess Diana struggled with food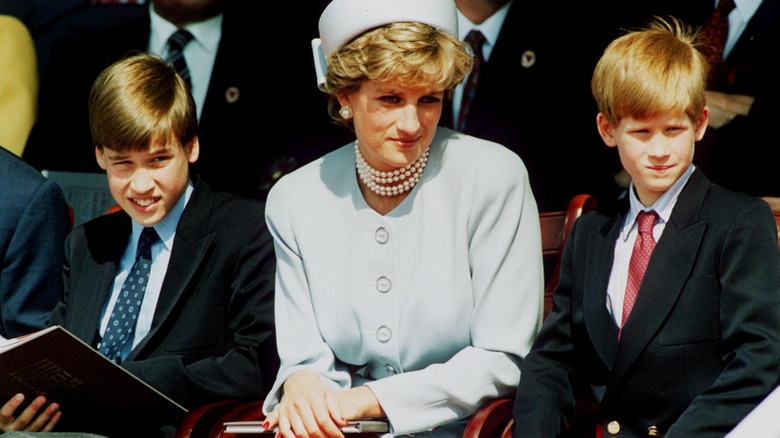 Anwar Hussein/Getty Images
Throughout her time as a member of the royal family, Princess Diana struggled with an eating disorder. It wasn't until the couple went on their honeymoon that her new husband, Prince Charles, realized that Diana suffered from bulimia (via History Extra). According to Princess Diana, her battle with bulimia began shortly after the couple made plans to wed. "The bulimia started the week after we got engaged and would take nearly a decade to overcome," she said in a recording that was used in a biography written by Andrew Morton titled "Diana: Her True Story" (via Vogue). "My husband put his hand on my waistline and said: 'Oh, a bit chubby here, aren't we?' and that triggered off something in me," she continued, implying that there were issues in the marriage very early on. At the height of her disorder, her waist measured just 23 inches.
Following her years-long battle with bulimia, Princess Diana maintained a healthy diet. She found joy in regular exercise and ate meals such as "an egg Suzette" and stuffed peppers (via Hello Magazine). On the evening of her death, she dined at L'Espadon, a restaurant inside of the Ritz Paris. The News International reports that her final meal was a rich and delicious spread of "Dover sole, vegetable tempura, and a mushroom and asparagus omelet."
If you are struggling with an eating disorder, or know someone who is, help is available. Visit the National Eating Disorders Association website or contact NEDA's Live Helpline at 1-800-931-2237. You can also receive 24/7 Crisis Support via text (send NEDA to 741-741).