William Gives Groundbreaking Statement About The Commonwealth On Royal Tour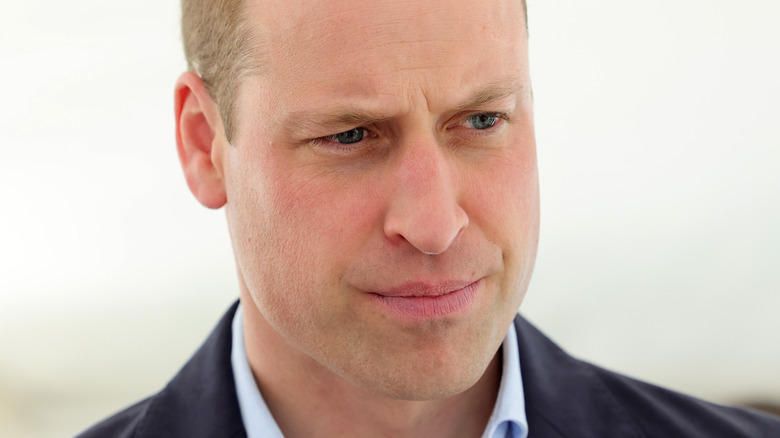 Chris Jackson/Getty Images
The Duke and Duchess of Cambridge spent eight days in the Caribbean on a royal tour in honor of the Queen's Platinum Jubilee. Like so many of us when on a trip, they kept the world up to date with posts on their Instagram account. Their posts included pictures and videos of them visiting a cacao farm in Belize, scuba diving, playing drums in Jamaica, and having fun on a regatta in The Bahamas. But with all of the smiling and happy pictures — and all of Kate Middleton's fantastic outfits — there was an undercurrent of anger throughout the visit.
It started with William and Kate's first stop in Belize having to be changed after Indian Creek villagers protested the visit in part because of William's patronage of the conservation organization Fauna and Flora International (FFI), who purchased an adjoining section of land that villagers feel should be owned by indigenous persons (via USA Today). From there, William and Kate's royal tour grew messier and messier.
Then, in Jamaica, they were welcomed with a demonstration and an open letter to the couple asking for an apology — and slavery reparations — due to the United Kingdom's historic role in the trans-Atlantic slave trade (via NPR). In The Bahamas, their final stop, The Bahamas National Reparations Committee also issued an open letter asking the royal family to apologize and make good on the tragedies of the past (via The Independent). 
It ultimately seemed that the royal couple couldn't avoid making some form of statement before they left. Then, William actually provided one.
Prince William acknowledged the potential of complete Caribbean independence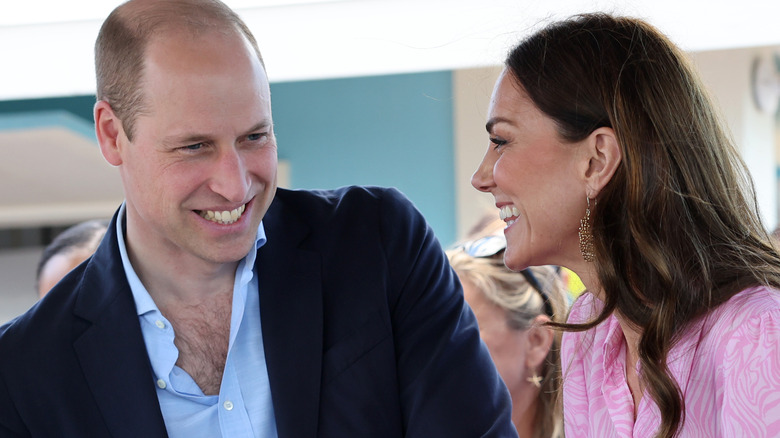 Chris Jackson/Getty Images
At a dinner in Jamaica, Prince William didn't mention anything about reparations, but he did, in a way, apologize. "I want to express my profound sorrow. Slavery was abhorrent. And it should never have happened," William said in an emotional speech amid rising tensions (via Harper's Bazaar). And then at an event in The Bahamas, he acknowledged the potential that other countries might be following in the footsteps of Barbados and removing Queen Elizabeth as the head of state. "We support with pride and respect your decisions about your future. Relationships evolve. Friendship endures," he said (via BBC).
But that wasn't the last word. In a groundbreaking statement, William said, "I know that this tour has brought into even sharper focus questions about the past and the future. In Belize, Jamaica, and The Bahamas, that future is for the people to decide upon" (via People).
He also discussed the reason for royal tours, saying it was a chance to get to know the people and try and serve them as well as possible. "Who the Commonwealth chooses to lead its family in the future isn't what is on my mind. What matters to us is the potential the Commonwealth family has to create a better future for the people who form it, and our commitment to serve and support as best we can," he continued (via People). There wasn't, however, any mention of potential reparations.