The Heart-Wrenching Message Taylor Hawkins Reportedly Sent Right Before His Death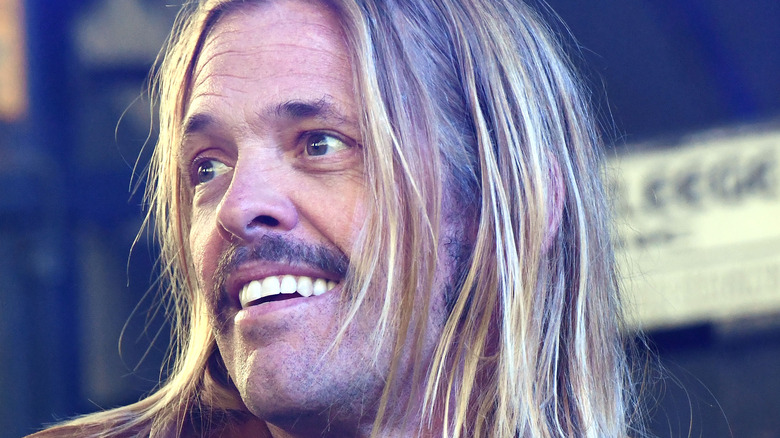 Scott Dudelson/Getty Images
The shocking death of Foo Fighters drummer, Taylor Hawkins, was shared moments before the band was set to hit the stage at a festival in Colombia on Sunday (via PopCrush). Instead of the band appearing on stage that night, candles were lit in Hawkins's honor and fans were able to pay their respects to the legendary drummer.
The heartbreaking death of Hawkins has taken the music world by storm (via Hola!). Legendary musicians took the time to share heartfelt posts in memory of the drummer. Ozzy Osbourne shared, "Taylor Hawkins was truly a great person and an amazing musician. My heart, my love and my condolences go out to his wife, his children, his family, his band and his fans. See you on the other side — Ozzy."
Mick Jagger paid his respects as well, tweeting, "So incredibly sad to hear of the passing of Taylor Hawkins. My thoughts are with his family and the band at this time."
As more information regarding Hawkins' untimely death comes in, fans are learning of the heart-wrenching message the drummer made not long before he tragically passed away.
Hawkins' message of health prior to his passing is heartbreaking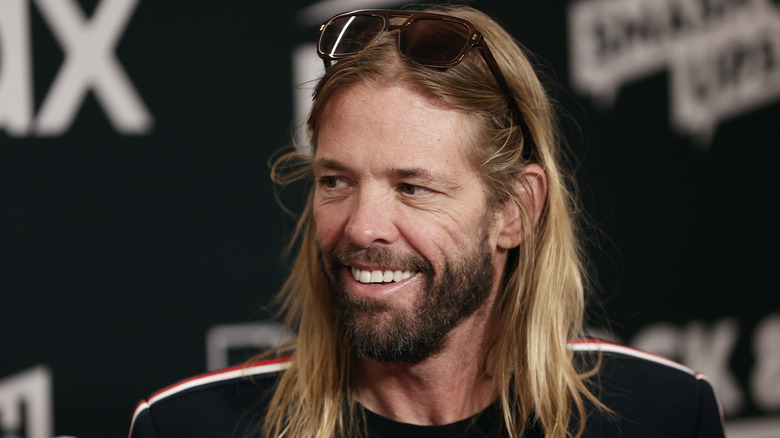 Arturo Holmes/Getty Images
It appears that before Taylor Hawkins passed away, he had complained of chest pain, according to CNN. He made a call to emergency responders in South America, but by the time help arrived, he was already gone. There had been speculation about drug use and he was found to have many substances in his body at the time, but he also had a heart that was double the size of a man his age.
Tragically, not long before his death, Hawkins told the creator of the festival he was playing, Lollapalooza, Perry Ferrall, and his wife, Etsy, in a voice recording, "Take care of each other. And I'll take care of myself. And I'll see you in São Paulo. I love, love, love you. Sleep well," per The US Sun.
Hawkins had been open about his previous battles with drug addiction and stating that he was taking care of himself was welcome news to fans. However, it was too late, and Hawkins passed away due to a cardiac collapse likely caused by an overdose.