How The April 1 New Moon Will Affect You If You're A Cancer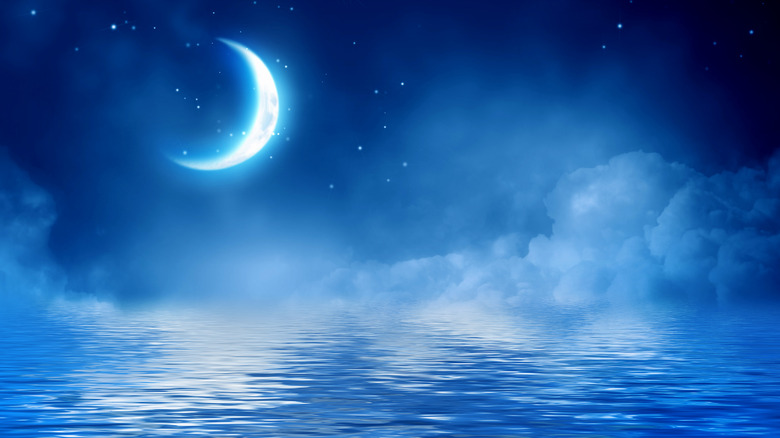 Sergey Nivens/Shutterstock
The new moon is a very special time of the month for many members of the zodiac, and the upcoming new moon on April 1 will be no different. According to Yahoo, new moons are the perfect time of the month to get a fresh start and clear the slate so that you can get rid of what wasn't serving you in the previous month and set goals for the days ahead.
The new moon in April 2022 falls under the sign of Aries and will bring with it a sense of renewal and excitement. "Aries is all about independence, authenticity, and action," astrologer Madi Murphy previously told Refinery 29. Whether it's embracing an aspect of your identity or kicking off a new project, the Universe is asking you to turn the page and write your own story," she added.
This means that there could be some very big things around the corner for all, especially if you were born under the sign of Cancer.
Cancer could experience a shift in their career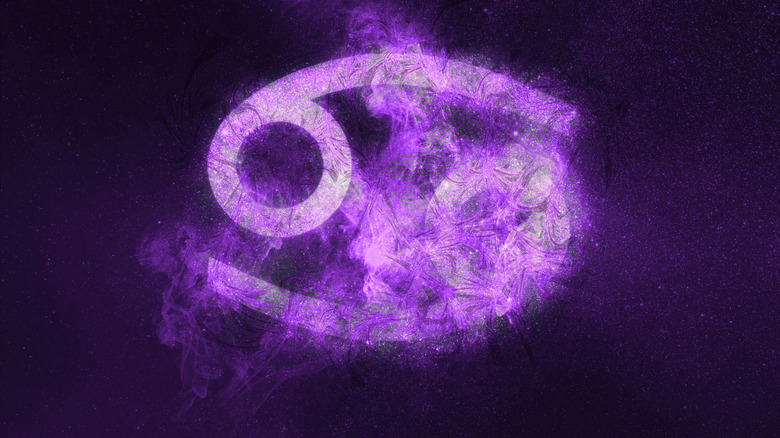 Allexxandar/Shutterstock
Yahoo reports that if your zodiac sign is Cancer (those born between June 21 and July 22), the new moon on April 1 has the potential to bring you big things at work. This particular moon falls in Cancer's "tenth house of career" and could find you stepping into a new position, being trusted with new responsibilities, or getting an opportunity to impress your boss with those skills you've been dying to show off.
The lunar event may also encourage you to make a drastic change to your career by going after whatever goals you've been putting off (via Woman & Home). This could mean starting a new business, applying for a new job, investing in a big opportunity, writing a book, or whatever else your heart desires.
Whatever it is you do, be sure that you have a clear vision of what it is that you want so that you'll be able to obtain it easier as you work toward your dreams. Meanwhile, finances and family may also come into play for Cancer.
You may have finances and family on your mind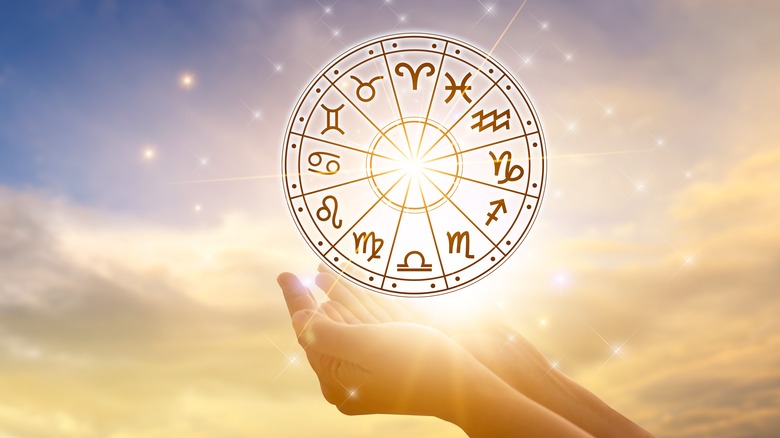 sarayut_sy/Shutterstock
Bustle notes that Cancer could be looking at some changes in life that could influence your finances. However, the outlet suggests not focusing too much on money as your motivation for success. Instead, think about all of the other benefits of your decisions before pulling the trigger.
Meanwhile, Cancer may also see their home situation shift. You may find yourself reaching the end of your lease, or getting the chance to move to a neighborhood where you've always wanted to live. This means that a move could be in your future, and if it is, be sure to embrace your new living situation with love.
As for family ties, those may have been complicated for you in the past. During the April 1 new moon, Cancer may find themselves reconnecting with loved ones, especially if you realize you've been putting your familial obligations and relationships on the back burner.
The moon could prove to be a life-changing event for Cancer, but a positive outlook should help you navigate through any situation.