Inside Malia Obama's High Profile New Job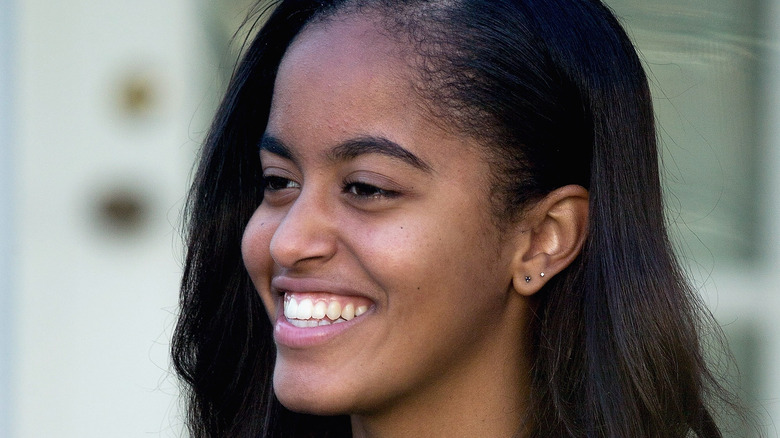 Chip Somodevilla/Getty Images
When Barack Obama was elected president, his oldest daughter, Malia Obama, was just ten years old, per Biography. As her father led the country over the course of his two-term presidency, Americans watched Malia and her younger sister, Sasha Obama, grew into young women. Despite her husband's high-ranking job, First Lady Michelle Obama worked hard to give her two daughters as normal a life as possible. "We made sure they had responsibilities ... we had to do things like, institute rules that the housekeepers couldn't clean the girls' rooms, and that they had to make up their own beds, and have a set of chores," Michelle revealed on "The Michelle Obama" podcast.
By the end of her father's time in office, Malia was ready to begin her adult life. After graduating from Harvard University in 2021, she began to pursue a career in the television and film industry. However, she'd already started to garner experience in the industry prior to graduation. Per PBS, she landed her first gig as a production assistant for the sci-fi series "Extant" in 2014. After her time on the "Extant" team, Malia also went on to assist the writers for HBO's "Girls." Most recently, the former president's daughter landed an exciting new role in the world of television. This job will be her first major work since graduating from Harvard.
Malia Obama has been working towards her new job for years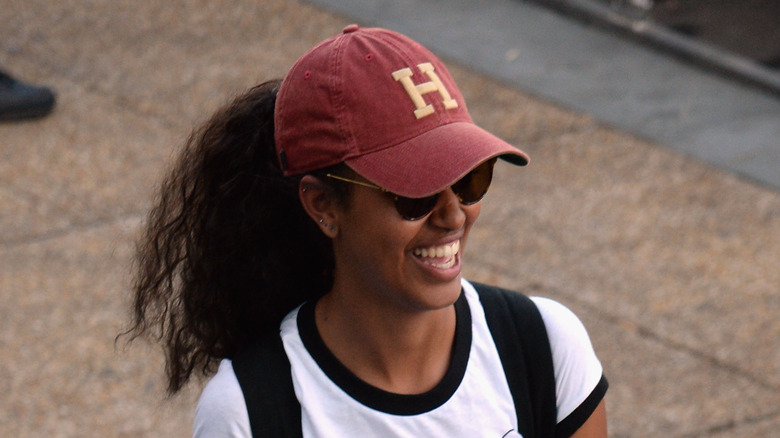 Kevin Mazur/Getty Images
It seems that all of Malia Obama's hard work in the entertainment industry is paying off! In 2022, NBC News reported that the Harvard grad landed a job working with director-producer Donald Glover, who revealed that Malia is "in the writers' room" working on his newest project. According to the outlet, Glover has been developing an Amazon series called "Hive," and he is thrilled to have Malia on the team. "[She is] an amazingly talented person. She's really focused, and she's working really hard," Glover said, adding that Malia's "writing style is great."
While some may assume that nepotism played a hand in the eldest Obama daughter's success, this doesn't appear to be the case. Malia has been developing a career in the world of television since she was a teenager, and those who work with her consider her an asset to the team. "Donald always says perspective is important, and people with different perspectives are important for a writers' room. And for sure, she definitely has a unique perspective on everything," Stephen Glover, Donald's brother, told Vanity Fair. "Hive" is reportedly based on a Beyoncé-esque character, and currently does not have an official release date — so fans may have to wait a bit to experience Malia's writing style for themselves.