Fix My Flip's Page Turner Explains The Biggest Mistakes First-Time Flippers Make - Exclusive
For optimistic investors who are handy with tools and enjoy decorating, flipping a house — buying a distressed property for a song, then fixing it up to sell at a profit — sounds like a sure thing. After all, what buyer wouldn't appreciate a beautifully renovated home? And with real estate prices consistently rising, how could buying and flipping a house not be a successful investment? House flipping has become a hot enough trend to inspire a number of shows offering direction and inspiration to potential house flippers, including HGTV's "Flip or Flop Nashville," in which real estate broker and designer Page Turner (along with her ex-husband and business partner, DeRon Jenkins) walk viewers through the challenges of flipping homes in various states of repair.
But while Turner and Jenkins have the industry knowledge and experience to get top dollar from the homes they renovated, many (if not most) first-time flippers do not — and sometimes find themselves facing an intractable and expensive mess. In her new HGTV show, "Fix My Flip," Turner helps these desperate investors — many of whom reach out to her for help on social media — find smart, cost-effective solutions to their problems and get the most from their investments. In her years of house-flipping and working with other flippers, she's learned a lot of dos and don'ts. In this exclusive interview, she shares some of the biggest mistakes new flippers make — and how to avoid them.
House-flipping takes more time and work than you think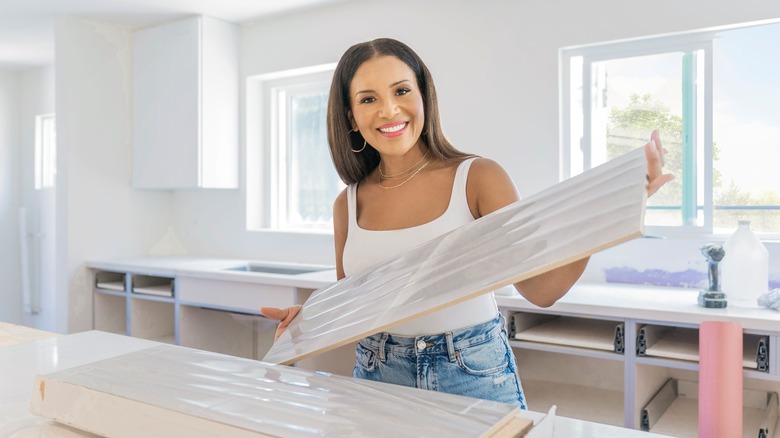 HGTV
The most basic mistake first-time house-flippers make, Page Turner said, is thinking of house-flipping as an easy side project, or even worse, as a form of passive income. In reality, it requires a serious commitment of time, energy, and work, as well as money. "Well, number one, people come into this business thinking that it's easy, fast, quick money, a side hustle, a part-time job, something they can do on the weekend, and not recognizing that this is a business," she said.
Turner emphasized that successful house-flipping involves much more than just upgrading appliances and slapping on a fresh coat of paint — investors need to research and market each property strategically. Even a meticulously renovated home will end up selling at a loss if it's a neighborhood nobody wants to live in or has features or a style most buyers dislike. "If you don't position your flip, even if it's [just] one, as a business, you're going to lose," Turner warned. "Because you need a business plan, you need a marketing plan, [and] a budget plan."
New house flippers can — and should — ask for help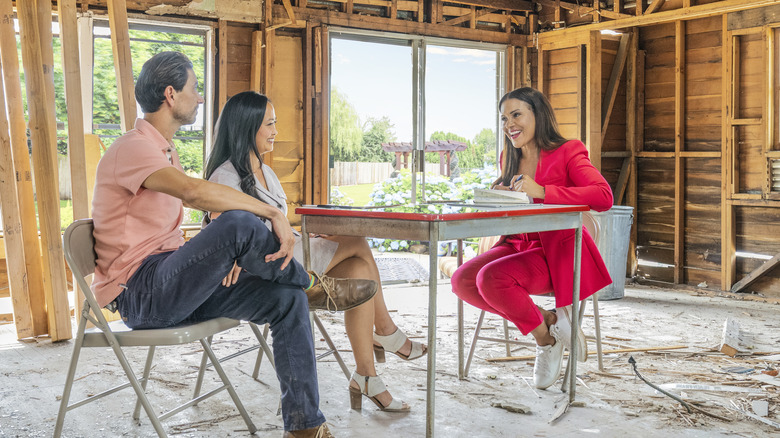 HGTV
The second big mistake new house-flippers make, according to Page Turner, is thinking of their project as a one- or two-person job and trying to go it alone. But house-flipping involves a lot of complex moving parts — from building codes to marketing to budgeting and construction challenges — so she recommends first-time flippers get the help of an experienced flipper to help them navigate the process. "You need a team, you need a mentor if you're a first-time flipper," she said. "That's one of the first things I stress, find somebody who's done it before. Even if you have to cut them into the deal and make it worth their time, find somebody to help you and guide you."
She adds that even experienced house-flippers recognize the value of building a team to support their projects. "Find a great mentor, a realtor, a contractor, all of the -ors,' get them on your team," she said. "And don't do it alone. People think that they're an island, 'I can do this on my own.' You don't have to. Build a strong team. Because they'll help you when times get tough. And I can assure you that in the flipping process and business, times will get tough."
"Fix My Flip" premieres new episodes Thursdays at 9 p.m. ET/PT on HGTV and streaming the same day on discovery+.