Clash Of The Cover Bands Season 2: Details We Know So Far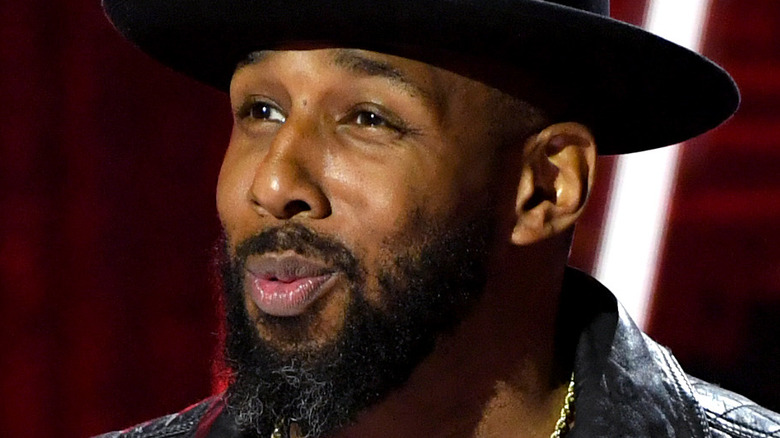 Kevin Winter/Getty Images
In the fall of 2021, the new competition reality television series "Clash of the Cover Bands" was released by E! Network. The series followed an assortment of performers as they competed with each other for the chance to score a hefty prize of $25,000 as well as the opportunity to perform on "The Tonight Show starring Jimmy Fallon" (via People). The cast of the show's first season's cast was comprised of hopeful performers appearing as celebrities as they attempted to sing, dance, and play their way to the top. Each episode featured a different theme, such as "Clash of the Pop Divas" and "Clash of the Kings Of Country." Ester Dean, Adam Lambert, and Meghan Trainor appeared as judges while Stephen "tWitch" Boss hosted.
As Season 1 of the new series unfolded, fans eagerly tuned in week after week to follow the journey of the up and coming performers as they competed for the top spot. Ultimately, the winner was Karen Hester, a bubbly blonde with an impeccable talent for impersonating the legendary Dolly Parton (via Talent Recap). The suspense of the competition kept viewers on the edge of their seats and the results left them wanting more. People have been eagerly awaiting the return of the series for more amazingly talented cover artists. Here's everything we know about Season 2 so far.
When can we expect another season?
While fans are certainly excited about the prospect of another season of "Clash of the Cover Bands," E! Network isn't giving the satisfaction of a definite return just yet (via Premiere Date News). The internet has been buzzing with speculation, but no official date for Season 2 has been announced and the network has not yet confirmed that there will even be a second season. With no official cancellation either, hopes for another season remain high.
While it may seem like fans have been waiting a long time to know whether or not there will be a second season, the timeline doesn't rule out the possibility of a return. Season 1 was announced in May of 2021, just five months before the series premiere (via Deadline). With so much hype building around the release of a possible second season, fans will likely be ecstatic if the network confirms. With so much talent in Season 1, Season 2 would have a lot to live up to.
Who will join the cast?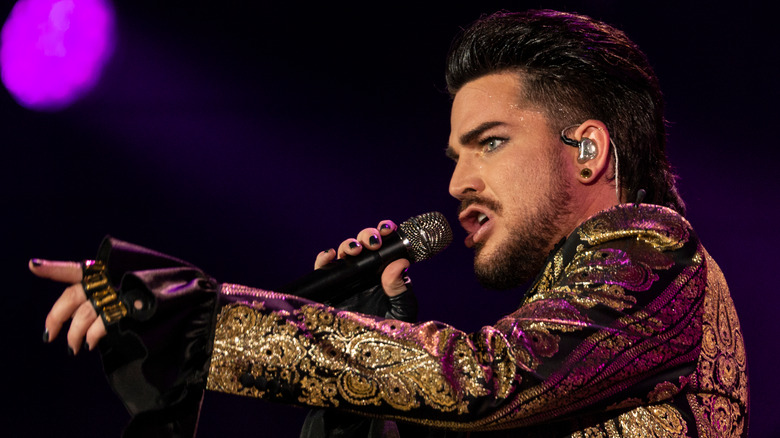 lev radin/Shutterstock
The cast of Season 1 of "Clash of the Cover Bands" was truly star studded. Stephen "tWitch" Boss, who hosted Season one, has been regularly appearing on "The Ellen Degeneres Show" as a co-host and DJ. The three judges have earned their statuses as a household name in show business through some impressive endeavors as well (via Distractify). Adam Lambert sang his way into the runner-up spot on Season 8 of American Idol and has since sold millions of albums. Ester Dean is an immensely talented songwriter to the stars who showed off her own pipes in the "Pitch Perfect" films. Meghan Trainor, who rose to fame with her hit song "All About That Bass," is a grammy winner who has released multiple studio albums. While the judges and host will not be confirmed until season two has an official release date, these four will likely be on board.
As for competitors, it appears as though E! is already looking for a fresh crop of performers for the second season of the competition. In a form posted on Lighthearted, applicants are being encouraged to submit their information and credentials for a chance to compete. With casting in progress, a return seems likely.