The Best Wine To Drink If You're A Libra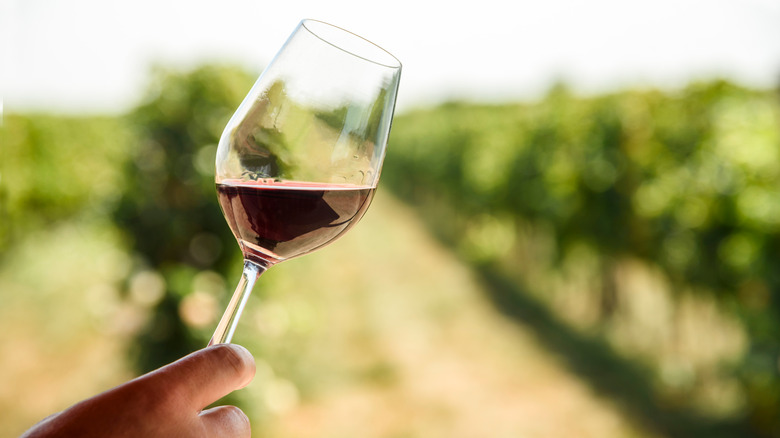 Hitdelight/Shutterstock
Libras, born between September 23 and October 22, are all about harmony, balance, and beauty (via Allure). While they are far from materialistic and are in fact among the most magnanimous, giving, and altruistic of the signs, people born under this air sign do greatly enjoy the finer pleasures in life and tend to have exacting, particular taste. They know what they like and don't like, and they aren't afraid to love what (and who) they love openly and proudly. 
With all of this in mind, it makes sense that some Libras may be fans of the always-classy dink of choice: wine. There are countless varieties for adventurous Libra to try, and they are likely to know within a sip or two whether or not a given bottle aligns with their tastes. Where it comes to vino, astrologers and wine experts have ideas about which wines this stylish, flirty, balance-loving and adventurous sign might prefer in their glass. 
Wines for Libra to try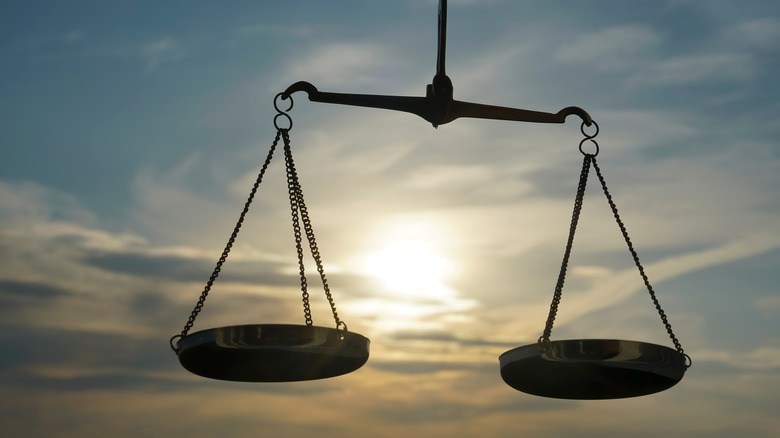 maradon 333/Shutterstock
If you're a libra seeking a white wine, Wine Folly suggests that you might enjoy a nicely balanced Riesling. Riesling comes in many varieties from dry, to off dry, to sweet, and it even makes for delicious dessert wines like Ice Riesling (via Wine Folly). Because of this and because of its rich German heritage, it is a favorite among wine collectors and connoisseurs. Riesling is usually heavy on orchard fruit notes on the nose and the pallet, and often has a hint of floral and citrus notes along with high acidity. Pair it with a delicate cheese and dried fruits like apricot. 
If you're leaning toward a red, Wine Cellar suggests you try a Syrah. Syrah is usually full bodied with medium tannin content and lovely dark fruit/dark berry notes as well as a hint of black pepper (via Common Grape). So why would Wine Cellar recommend it for a Libra? A Syrah is well-rounded, well-balanced, and plays well with many food pairings and many varied tastes (like Libras themselves).  
Other wines Libra might enjoy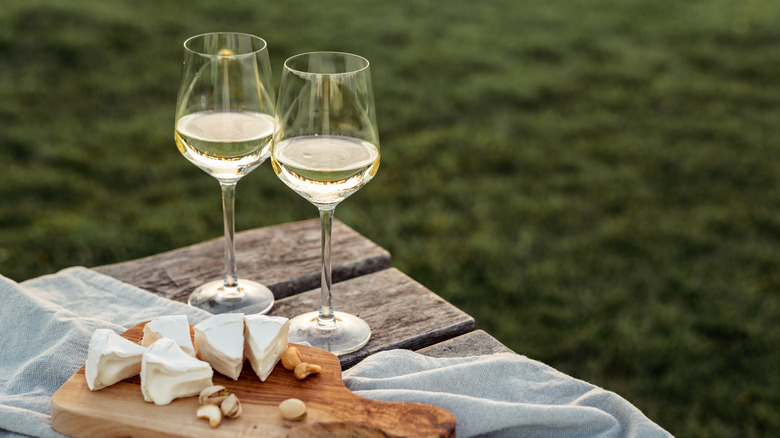 Slava Zolotko/Shutterstock
Interestingly, while it's vastly different from a Riesling, which was Wine Folly's pick for the discerning Libra, Eating Well suggests a Chardonnay instead. Chardonnay is considered something of a classic, which might appeal to a Libra's sense of history, story, and class. And what's nice about wines that come from the Chardonnay grape is that there is a great deal of variety where it comes to flavor profiles depending on region and winemaker. 
For instance, if you enjoy a Chardonnay with strong oaky, buttery, vanilla flavors, then you're likely to really go for a California Chardonnay, which has all of this and also a fuller body for a white wine. This is thanks in large part to Chardonnay of this style being aged in oak barrels. If you don't love those things about Chardonnay and prefer something a little lighter in body and more delicate in flavor, then a Chablis (wine made from the Chardonnay grape, but not aged in an Oak barrel) might be more your style (via Wine Mag).