Zoë Kravitz's Sly Remark About The Oscars Has Fans Reeling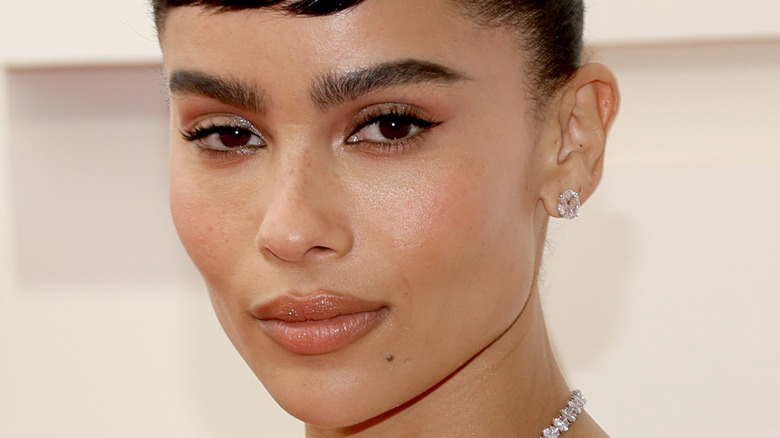 Mike Coppola/Getty Images
Will Smith slapping Chris Rock onstage at the Oscars continues to dominate the discourse. To recap, per Variety, the comedian made a joke about Smith's wife, Jada Pinkett Smith, while presenting the award for best documentary feature. 
In response, Smith, who subsequently won best actor for his role in sports biopic "King Richard," stormed the stage and slapped Rock across the face. Upon returning to his seat, the actor told Rock in no uncertain terms to make no further reference to his wife. 
The comedian opted not to file a police report, and Smith apologized both during his acceptance speech and then directly to Rock himself, per BBC News. Meanwhile, a source close to the comedian, who has yet to comment on the situation at all, told TMZ that the whole thing was a big misunderstanding since he was unaware of Pinkett Smith's condition (she has alopecia and shaved her head as a result). 
The "Red Table Talk" star, for her part, shared a cryptic message about healing on Instagram. Smith is under investigation by the Academy for his behavior, and there are calls for his Oscar to be revoked, according to Us Weekly. 
Amidst the ongoing drama of Smith's Oscars incident, fans have turned their attention to Zoë Kravitz, who has waded into the argument. 
Zoë Kravitz stands accused of being a hypocrite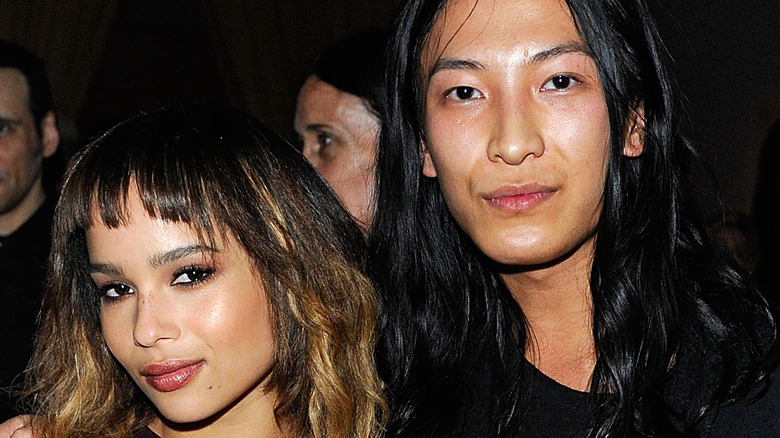 Andrew H. Walker/Getty Images
Actor Zoë Kravitz took to Instagram to share a shot of her stunning YSL gown from the 94th Academy Awards. But all eyes were on her shady caption, which read: "Here's a picture of my dress at the award show where we are apparently assaulting people on stage now." 
Commenters were split down the middle on whether Kravitz should be speaking on the topic at all, with several writing variations on "yaaaaaas queen!" 
However, there were also those who questioned the actor's stance on the matter, particularly given her well-documented friendship with designer Alexander Wang, who has been accused of sexual assault and misconduct. Kravitz even wore one of his creations for her 2020 wedding to Karl Glusman, per Vogue. 
The first person to come forward with damning accusations against the designer was Keaton Bullen, who met Wang in a New York nightclub back in 2019 and shared his story with the BBC. Lawyer Lisa Bloom later confirmed that she was representing 10 men with sexual harassment allegations against Wang, per The New York Times. 
Wang apologized in an Instagram post, in which he promised to change his behavior going forward. 
Kravitz, meanwhile, is just the latest celebrity to weigh in on Smith's outburst, following comments from Tiffany Haddish, Rosie O'Donnell, and Kathy Griffin.