Gabriela Barragan Reveals If She Would Come Back For Below Deck Sailing Yacht Season 4 - Exclusive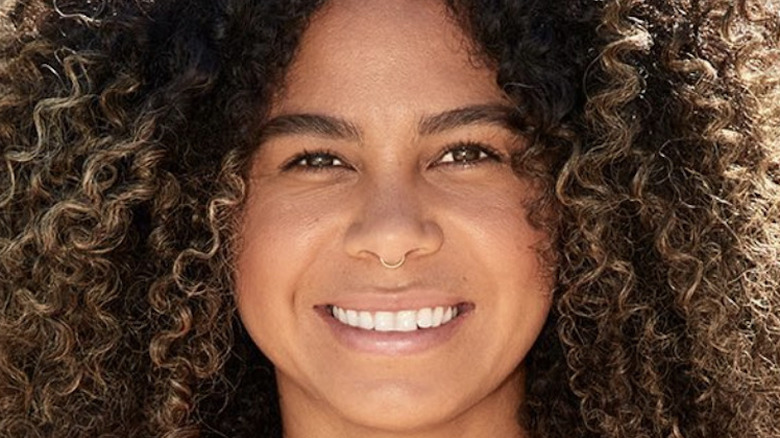 Laurent Basset/Bravo
Season 3 of "Below Deck Sailing Yacht" follows Captain Glenn Shephard and the crew of Parsifal III during their charter season in Menorca, Spain. Just as in past seasons, viewers got an inside look at all the work that goes into making a charter yacht run smoothly. There were also plenty of juicy and dramatic moments with boat-mances, power struggles, and more to keep things interesting.
There were also some new faces to change things up this season. One of those new faces was Gabriela Barragan, who came on the Parsifal III as a stewardess or stew. During an exclusive interview with The List, Barragan talked in-depth about her experience on the show and with the crew. She revealed that all the drama is 100% real and that all yacht crews have similar issues. She also discussed whether or not she would consider coming back for another season with the crew.
Would she come back for another season?
Despite all the drama on the show, Gabriela Barragan said she would be happy to return for Season 4 of "Below Deck Sailing Yacht." She told The List, "If they give me a call and ask me to film Season 4, I 100% would do it again. Absolutely, hands down." It seems only fair for her to return for a second season. After all, according to the people in her life, she's made for it. "All my friends, my entire life, have told me that I'm made for reality TV," Barragan said. "If I'm going to be dramatic, I might as well do it on television."
However, Barragan didn't think coming back as a stew would be her first choice. Instead, she wants to be a deckhand, a job that is less about serving guests and more about ensuring the yacht runs smoothly. She said she's equally qualified for both positions and would like to give it a try. If invited to come back on, Barragan said, "I would try to plant that seed, like, 'Hey, what about bringing me back as a deckhand?' That would be really fun, but if they're like, 'You're not qualified,' then I'd be like, 'Okay, I'm still going to do it again, so throw me where you want me.'" It looks like any fans of Barragan might be in luck next season.
Season 3 of Below Deck Sailing Yacht airs Mondays at 8 p.m. ET/PT on Bravo.