Amy Schumer Opens Up About Witnessing Will Smith's Violent Oscars Outburst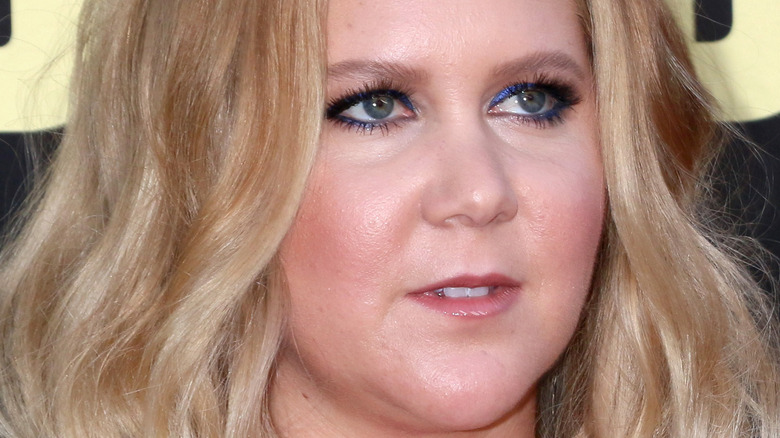 Kathy Hutchins/Shutterstock
The 2022 Academy Awards was a big night for Amy Schumer. The Emmy-winning comedian hosted the prestigious awards show alongside Wanda Sykes and Regina Hall — the first time in three years that the Oscars had a host. The three ladies had some big shoes to fill, with entertainers including Billy Crystal, Whoopi Goldberg, and Jimmy Kimmel being just a few of the big names who took on the job throughout the years (per Elle). 
Schumer, who is best known for her raunchy jokes as well as writing and starring in "Trainwreck" and Hulu's "Life & Beth," was more than up to the task. In fact, she told The Hollywood Reporter that she had been asked to host multiple times in the past, but turned it down. "I'm going to get myself in some trouble as per the [usual]," Schumer joked to People before the big night. "Wanda, Regina are hilarious, and we're having a blast preparing. I mean, I don't know who made the decision to let me personally be a host, but it's not a good one ... because it'll burn all bridges. I'll burn every bridge."
While Schumer did get some online backlash for a bit she performed with Kirsten Dunst, she managed to stay out of trouble for most of the night. And now that her hosting duties have ended, she is able to reflect on the moment everyone is still talking about: Will Smith hitting Chris Rock on stage during the ceremony. 
Amy Schumer is 'triggered' by what happened at the Oscars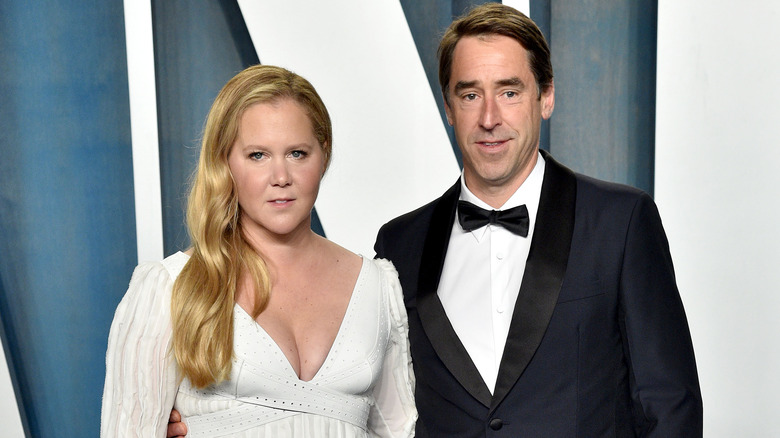 Lionel Hahn/Getty Images
Like many in attendance — as well as those watching at home — Amy Schumer is still processing what happened on stage between Will Smith and Chris Rock at the 2022 Academy Awards. "Still triggered and traumatized. I love my friend @chrisrock and believe he handled it like a pro. Stayed up there and gave an Oscar to his friend @questlove and the whole thing was so disturbing," she wrote on Instagram. "I'm still in shock and stunned and sad," she ended her note. "Im [sic] proud of myself and my cohosts. But yeah. Waiting for this sickening feeling to go away from what we all witnessed."
In addition to being a friend, Schumer also considers Rock a mentor, with the former "Saturday Night Live" star directing her first HBO special, per The Hollywood Reporter. Schumer also went to Rock for advice when she was hired to host the Oscars, a gig he had in 2005 and 2016 (per Elle). And while Schumer clearly values Rock's talent, the feeling of admiration is mutual. "She's really, really, ridiculously honest, and she's fearless," he has said. "She's also as funny as any person walking the earth."
Schumer isn't the only Oscars host to speak up about the incident. Her cohost, Wanda Sykes, told Ellen DeGeneres (via US Weekly) that she "felt so awful for my friend Chris, and it was sickening; it was absolutely sickening. I physically felt ill and I'm still a little traumatized by it."