Julie Chrisley Gives Fans A Welcomed Update On Her Health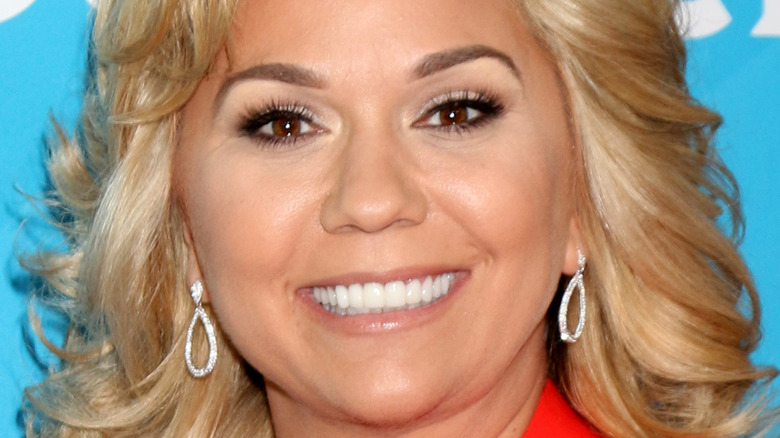 Kathy Hutchins/Shutterstock
Todd and Julie Chrisley, who are best known for their hit reality show, "Chrisley Knows Best," have been together for a while. While they are not each other's first marriages, they have been through thick and thin together. The pair got married in 1996, following Todd's divorce from his high school sweetheart (via Closer Weekly). They have three children together and have maintained a tight bond through the ups and the downs.
One thing that has bought the Chrisleys together is weight loss (per the Daily Mail). The couple, whose lives have been on TV since 2014, bonded together by getting on the same meal plan and working towards weight loss. Between the two, they have lost 40 pounds!
Health concerns have always been a driving force that strengthens the bond between the husband and wife duo. When Julie was diagnosed with breast cancer in 2012, the couple's relationship was put to the test. However, they recently announced happy health news that has fans ecstatic!
The reality star is cancer free!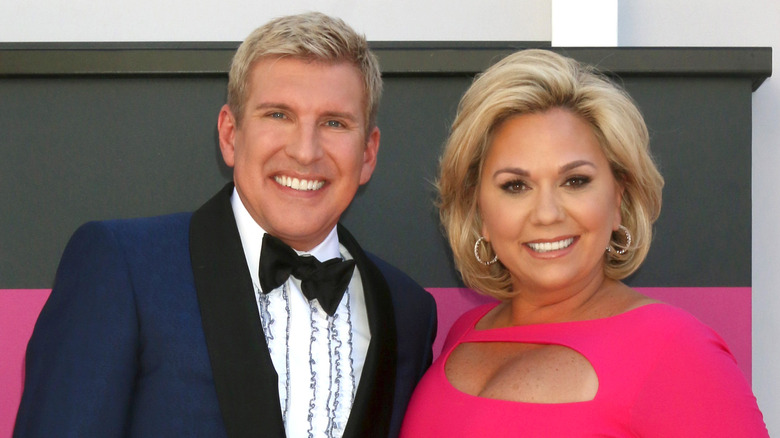 Kathy Hutchins/Shutterstock
Julie Chrisley was diagnosed with breast cancer in 2012 and went through a double mastectomy. She told the Tennessean, "I don't know that I can lose my breasts and my hair at the same time." She continued, "I know that sounds silly but there it is." However, the decision saved her life. She was able to bypass chemotherapy, though she was on other cancer-fighting drugs. She would also have a hysterectomy, where her ovaries were removed as well.
Recently, the Chrisleys shared happy health news for Julie (via Us Weekly). The couple announced Julie's health development on their podcast, "Chrisley Confessions."
Julie shared the happy news ten years after her initial diagnosis. Now, she can stop taking all cancer-fighting drugs, as she is cancer free! Julie is thrilled to be coming off the drugs, as she was dealing with some intense side effects like weight loss and brain fog. "It's been a direct result of having the hysterectomy and the medication," she shared. "I remember season one of 'Chrisley Knows Best,' I literally spent the entire season searching for my phone, because I would lay it down, and I couldn't find it."
She was even tested for Alzheimer's for these mixups, but it turned out to be solely from the medication. Now, she can live a happy and normal life following a decade of health concerns!