The Heartbreaking Death Of The Wanted's Tom Parker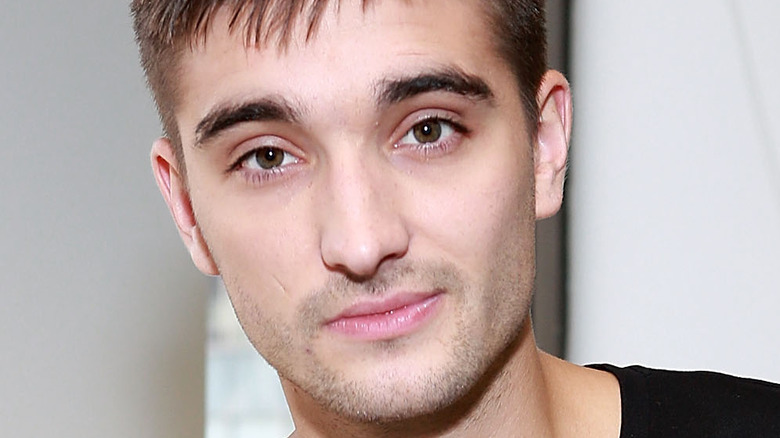 Robin Marchant/Getty Images
Tom Parker, a singer in the British boy band The Wanted, died March 30, 2022. The 33-year-old passed away after being diagnosed with brain cancer two years ago.
His wife Kelsey confirmed the news on Instagram. "Tom passed away peacefully earlier today with all of his family by his side," she wrote alongside a photo of her husband. "Tom was the center of our world and we can't imagine life without his infectious smile and energetic presence."
Parker was one of five members of The Wanted, whom The Guardian dubbed "one of the most popular British boy bands in a generation." His remaining bandmates took to social media to share a tribute for their fallen friend. On Instagram, the group wrote about how amazing Parker was, not just as a friend and singer. They also highlighted how great he was at being a dad. 
Parker and his wife were parents to two young children: Aurelia and Bodhi, per Daily Mail.
Tom Parker was trying to raise money for brain cancer research before he died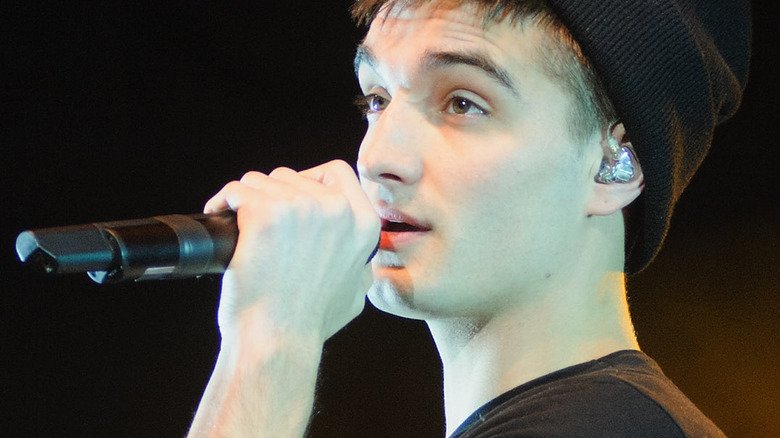 Timothy Hiatt/Getty Images
Tom Parker received a brain cancer diagnosis two years ago and has been treating it ever since. In a 2021 interview with "This Morning," the singer recounted the harsh treatment processes — which involved "30 rounds of chemotherapy and 30 rounds of radiotherapy" — and how difficult it was on him, according to NME. 
Parker shared his diagnosis on Instagram in October 2020. At the time, doctors estimated that he might live for another year, per Daily Mail. According to Mayo Clinic, it is difficult to treat the type of brain cancer he suffered — stage 4 glioblastoma. Despite that, Parker appeared optimistic and said his condition was "under control" in a November 2021 Instagram post. "We couldn't ask for any more really at this point," he wrote.
That same year, Parker began advocating to get more research funding for brain cancer, which is under-funded compared to other types of cancer, according to the Daily Mail. Parker wasn't alone in his goal: His bandmates pledged to donate a portion of ticket sales to brain cancer charities (via Daily Mail). Parker appeared onstage with the group at several events, though he was only able to do so through the use of a wheelchair.
Right before his death, Parker announced on Instagram that he was putting out a book called "Hope" about trying to find hope, even in the worst situations. "Hope" is due to be published this July.