Celebs You May Not Know Have A Baby On The Way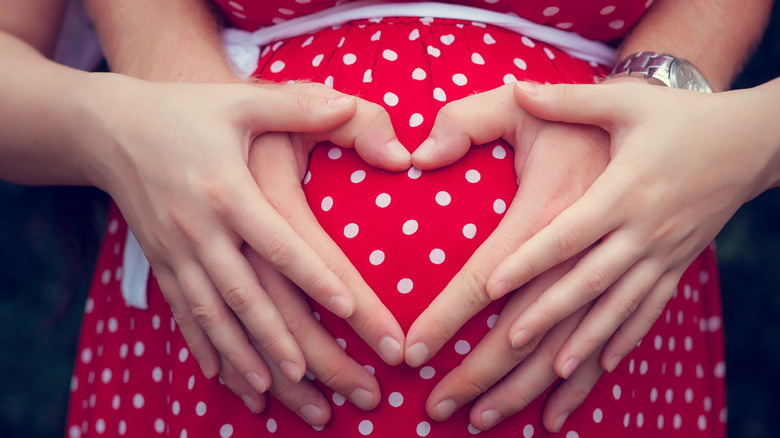 Shutterstock
Perhaps no celeb will ever be able to top Beyoncé's record-breaking pregnancy announcement (which became the most liked image in Instagram history, garnering over 11 million hearts), but whenever we learn of an A-lister expecting a little one (or two!), we can't help but get excited.
From the cute social media announcements to the adorbs bump and baby photos, we're all for it, especially when the news takes us by surprise! Here are the celebrity moms and dads who you may not know have a mini me on the way RIGHT. NOW.
Carly Waddell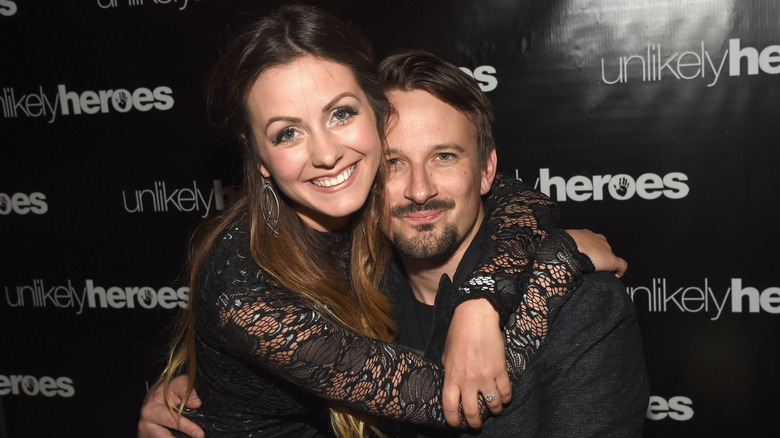 Getty Images
Haters, take note: True love *can* stem from The Bachelor franchise and Carly Waddell and Evan Bass are proof. The couple, who fell in love on the fourth season of Bachelor In Paradise, are moving full steam ahead with their relationship and not wasting any time!
Just one month after they tied the knot in June 2017, the couple broke the news that they would be welcoming their first child in February 2018. Waddell then took to Instagram to gush, "SECRET IS OUT GUYS!!!! Evan and I are SO EXCITED to announce we are HAVING A BABY!!!! What a beautiful, wonderful, wild year it has been and the adventure continues Feb 2018! (also Evans face here is hilarious and wonderful)."
Meanwhile, Bass (who has three sons from a previous relationship) told E! Online that he and his bride "are so excited to welcome this new addition to our family. We wanted to start having children quickly, and mission accomplished." Yes indeed!
​Christina Perri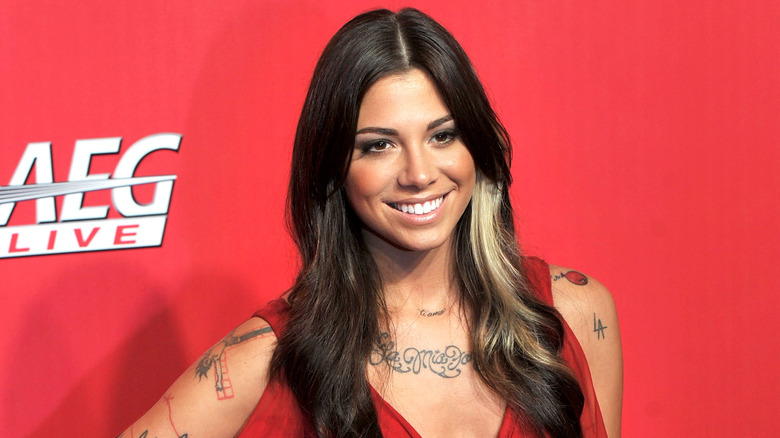 Getty Images
Christina Perri used an adorable family snap to announce to the world that she's going to become a first-time mama in 2018. Taking to Instagram, the songstress uploaded a black and white pic of herself alongside her three-year-old niece Tesla who can be seen pointing to her belly. Above the sweet little girl's head are the words "Tesla's little cousin is coming soon" and the caption simply reads, "Guess what?"
Perri announced her engagement to Paul Costabile just a month earlier in June 2017 in a similar fashion. Posting a snap of her engagement ring to Instagram, the 30-year-old told fans, "Paul asked me to marry him tonight and i said yes!"  
Jack Osbourne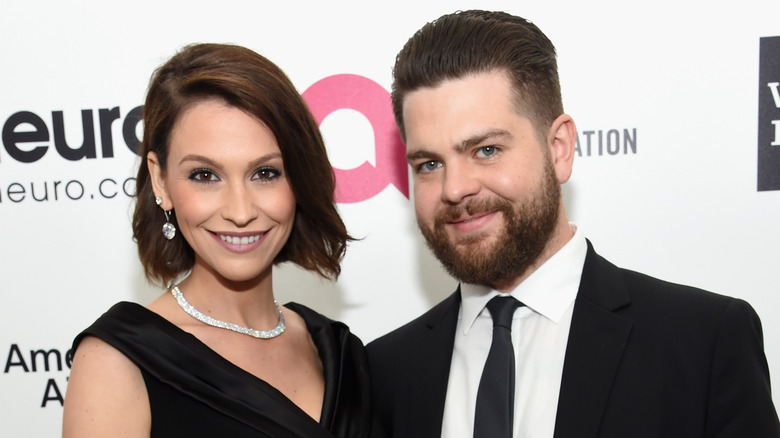 Getty Images
The 31-year-old son of legendary rocker Ozzy Osbourne is going to be a dad for the third time! After suffering a heartbreaking miscarriage in 2013, the couple took a break for some much-needed healing and are now expecting. 
The reality TV star and his wife, Lisa Stelly, took to Instagram to share the exciting news with the world and accompanied their announcement with a big dose of humor. Posing for a sweet selfie, the couple showed off Stelly's growing bump and wrote, "Literally ate the biggest burrito ever."
Both Osbourne and his wife, who already have a five-year-old daughter named Pearl and a two-year-old baby girl named Andy, are making the most of every moment as young parents. Speaking with People in June 2017, Stelly explained that despite any frustrations, she knows "they're only gonna be this little for so long, and you want to absorb all those cuddles. I just tell myself, 'This is not gonna last.' I try to really savor it."
Macklemore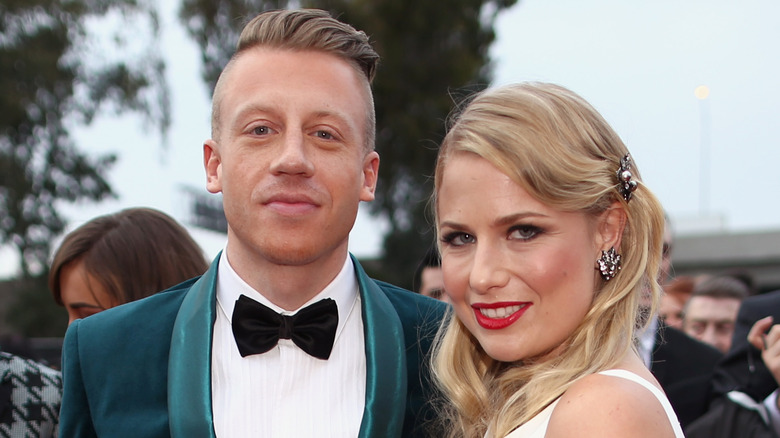 Getty Images
Grammy-winning artist Macklemore (whose real name is Ben Haggerty) decided to unveil the news of his wife's second pregnancy with a dose of humor. Taking to Instagram, the 34-year-old dropped two HUGE pieces of news at once and assured his 4.1 million followers that "yes, both announcements are true."
First revealing that his wife, tour manager Tricia Davis, is pregnant with baby number two, he teased, "Today we are going to find out the gender of our child." Cutting into a gender reveal cake, as his two-year-old daughter, Sloane Ava Simone, looked on, Haggerty then excitedly announced... a new concert date in his hometown of Seattle. "We're having a second night at Key Arena!" he laughed.
Back in 2015, the "Thrift Shop" rapper gushed about fatherhood on his website, writing, "There is nothing like the joy and happiness that comes from bringing a baby into this universe. [Sloane] has filled my heart in ways that I never knew were possible. She is the love of my life."
Aaron Paul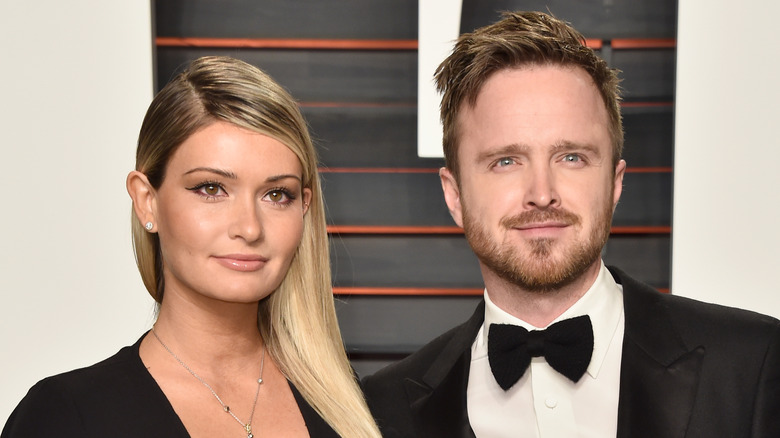 Getty Images
The Breaking Bad star and his wife, Lauren, are starting a new chapter in their lives as they prepare for the arrival of their first child. Dropping the news on Instagram, the actor joked, "Hey everyone. Look what I did" alongside a photo of his love showing off her growing baby bump. "Words can't express how excited I am that this little one has entered our lives," he continued. "Just thought it was time I would share this beautiful news with all of you." 
The mama-to-be also made her own Insta announcement, uploading a montage of sweet family photos showing herself and her hubby as kids, as well as an ultrasound snap of their babe, and writing, "Oh hi!"
The news comes less than four months after the actor told People he wasn't quite ready to start a family. "To be honest, we haven't really thought about it," he said in June 2017. "There's no rush into anything. So if it happens, it happens." How quickly things change!
Michael Phelps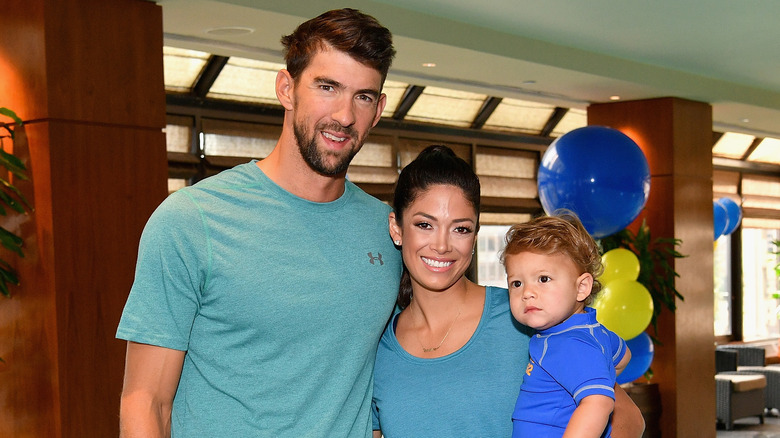 Getty Images
As social media continues to be the preferred platform for celebrity baby reveals, Olympic swimmer Michael Phelps and his wife, Nicole, both took to Instagram to let the world know that their son, 15-month-old Boomer, is becoming a big brother. The 32-year-old athlete wrote: "Number 2 on the way!!!! So excited!! Wonder if it's a boy or a girl??," uploading a snap of his ladylove holding their little one who, in turn, can be seen holding a positive pregnancy test.
The couple took things one step further, however, using their mini me's Instagram account to also share the exciting news, writing, "So excited to see what mama is having!! Do I get to have a brother or a sister?!?"
Back in April 2017, the 23-time Olympic gold medalist revealed his hopes for more kiddos to People, saying, "We are so fortunate to have a healthy and happy baby and hopefully more coming soon, but we don't know when. We're going through life everyday happy and blessed with what we have. But I hope to have more kids in the future." Looks like the future is now.
Adam Levine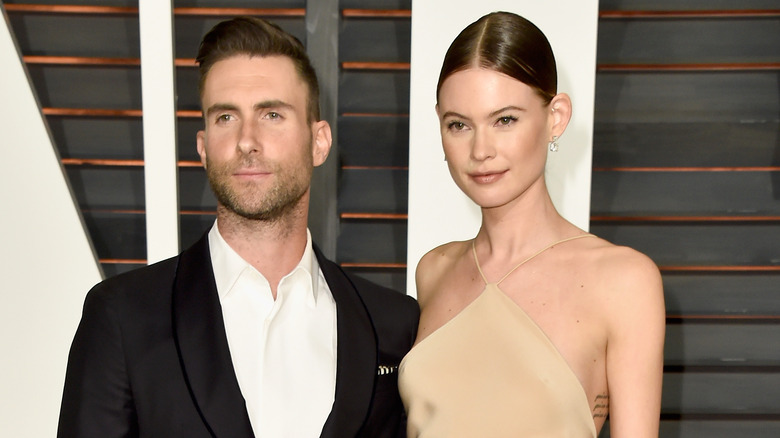 Getty Images
Maroon 5 frontman Adam Levine and his supermodel wife, Behati Prinsloo, welcomed their first child, daughter Dusty Rose, into the world less than a year ago, and already the happy couple is expecting again! The Victoria's Secret Angel used a bikini-clad selfie to show her tiny bump to the world, declaring, "ROUND 2....."
Speaking with People just a month earlier, the South African beauty opened up about the joys of motherhood, revealing she's been most surprised by "the fact that you could love a person more than you ever thought. I love Adam, and when you get married and you fall in love with someone, you think that there's no greater love than that love, then you have a baby, and it's just next-level love," she explained.  
Natasha Bedingfield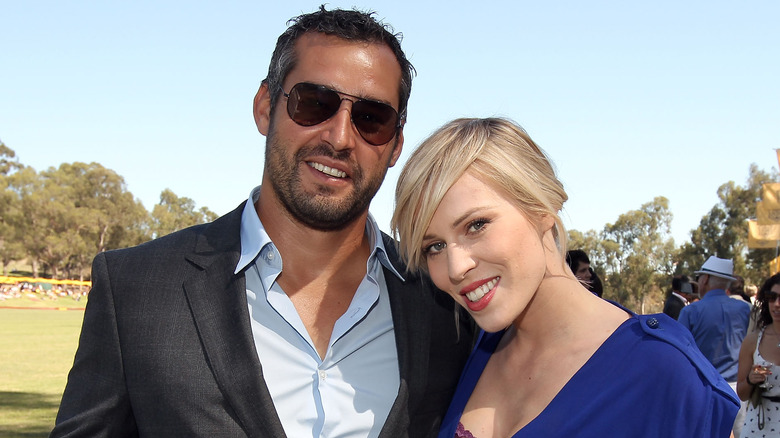 Getty Images
The 35-year-old Grammy nominee, and singer of the tune we all associate with MTV's The Hills, is going to be a mom! Taking to Instagram, the British beauty shared a sweet snap of her growing belly, revealing to the world that she and her businessman hubby, Matt Robinson, are going to be first-time parents. "Matt and I are thrilled to share with you all that we are bringing a new little life into the world!" the mama-to-be gushed. "We can't wait to embark on this amazing journey together."
Speaking with The Sun, she went on to reveal that "becoming a mum is ­something I've always dreamed of but for a long time I felt it was way off in the distance. Now the bump is starting to really show, it's sinking in that this is really happening," she said. "I'm so excited to embrace this huge life-change. And Matt is super supportive!"
Ne-Yo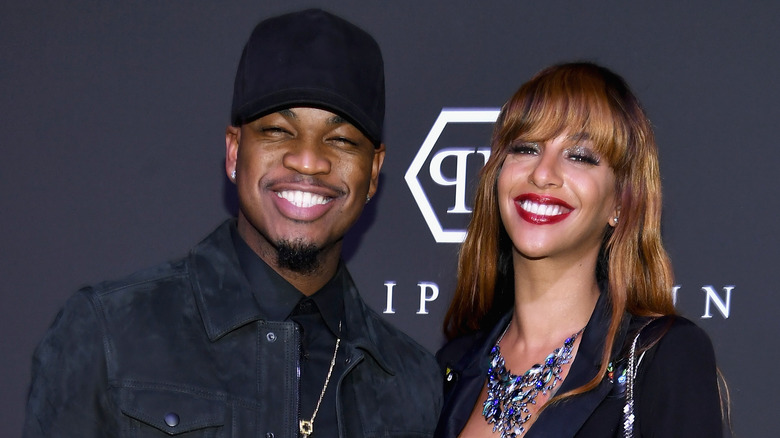 Getty Images
Singer Ne-Yo (real name Shaffer Smith) is back in the spotlight, as the subject of E!'s newest reality series, The Platinum Life, in which he stars alongside his wife, Crystal Smith, their 19-month-old babe, Shaffer Chimere Jr., as well as his two kids (seven-year-old Madilyn Grace and six-year-old Mason Evan) from a previous marriage. Now, the show's cast is about to get bigger!
Posting a photo collage of her 38-year-old husband kissing her and holding her bump, Crystal broke the news that she's expecting on Instagram and made sure to include a nice dose of humor. "We didn't plan for you but you are Gods plan and I thank you for choosing us to be your parents!" she wrote. "Impatiently awaiting our newest addition. WE'RE PREGNANT!!! @neyo (I think he did it on purpose) joking! LOL"
Speaking with E! News, she teased the "gender reveal party is going to be epic" before adding, "I haven't really been sick at all but the cravings are real! All I want are raw oysters and steak!"
Eddie Redmayne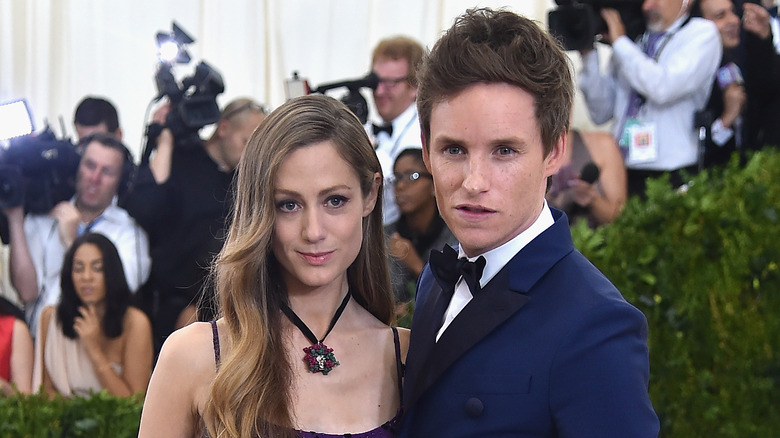 Getty Images
Oscar winner Eddie Redmayne has a lot to celebrate between his acting career and wonderful family, the latter of which is about to get bigger! Only 16 months after welcoming their first child, Iris May, into the world, the 35-year-old actor and his wife, Hannah Bagshawe, are prepping for baby number two. 
The Daily Mail first broke the news after spotting a small bump on the glowing mom, as she attended Sarabande: The Lee Alexander McQueen Foundation Jewellery Series Preview event with her hubby in London. A rep for the couple confirmed soon after that "Eddie and Hannah Redmayne are delighted to confirm they are expecting their second child."
Chip and Joanna Gaines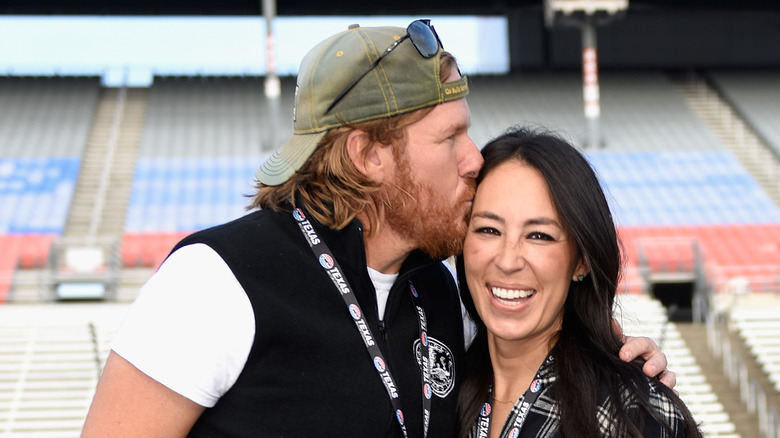 Getty Images
Fixer Upper stars Chip and Joanna Gaines are about to become parents... for the fifth time! The DIY couple broke the surprising news on Instagram with a cheeky photo of Joanna rubbing her hubby's stuck out belly while also showing off her small bump. "Gaines party of 7," the papa-to-be wrote before clarifying further, "If you're still confused.. WE ARE PREGNANT."
Chip went on to share more pregnancy details on Twitter, revealing, "You might recall a few months back, the ever amazing, ever romantic @JOHNNYSWIM was in Waco. And they put on a little too romantic of a concert.. anyways, one thing led to another, & we are officially pregnant. And I could not be more EXCITED! #5 #7ThePerfectNumber."
The beaming mama also posted her own announcement on Insta, uploading a black and grey ultrasound video, which she captioned, "Chip swears he can already tell it's a boy. Look at the little heartbeat!!"
Jinger Duggar Vuolo
It's been a little over a year since Counting On star Jinger Duggar tied the knot with 30-year-old pastor Jeremy Vuolo, and now, the 24-year-old has revealed that she's expecting her first child! Taking to Instagram, the mom-to-be teased "a bit of exciting news to share with you" alongside a link to the couple's website where the pair made the official announcement, writing, "The past 14 months have been the best of our lives as we have had the wonderful privilege of beginning our journey through life together in marriage."
"We both looked forward to the joys of marriage but neither one of us fully understood just how amazing the start of this journey would be," they continued, adding, "Truly, the Lord's mercies are new every morning! Now, the journey has taken an exciting turn: we are expecting our first child! We are praising God for this beautiful gift and ask that you join us in praying for a safe and healthy pregnancy."
Which celeb is next?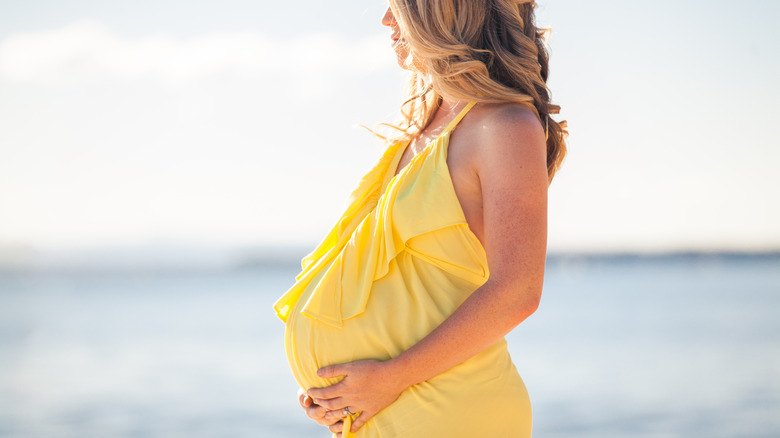 Shutterstock
Whether it's a sweet Instagram snap, a big family affair or huge pop culture moment, we love celebrity pregnancy announcements in all their forms, big and small. But we especially love the ones that take us by surprise! If you want to keep up with all the latest under-the-radar reveals, be sure to check back here each month to learn about all the new stars you may not know are expecting!