The NCIS Episode You Forgot Starred Alex Kingston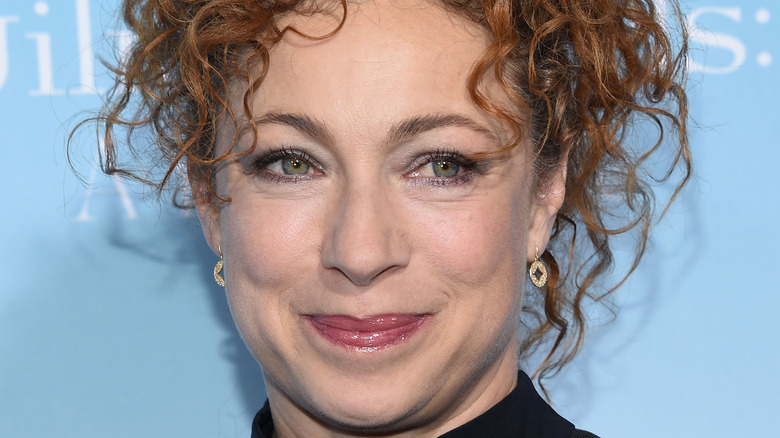 DFree/Shutterstock
Although British actress Alex Kingston got her start in the theater, she has been a fixture on television since she was a teen. 
In 1996, her career took off when she landed the lead role in the miniseries "The Fortunes and Misfortunes of Moll Flanders," and she then became a household name the following year when she was cast as Dr. Elizabeth Corday on "ER."
Kingston remained on the show for seven seasons until producers decided not to renew her contract — a move that led Kingston to accuse them of ageism. 
"[The show] definitely seems to be taking a different tone," she said at the time (per The Guardian). "I understand it needs to keep reinventing itself in order to keep going, and apparently I, according to the producers, the writers, am part of the old fogeys who are no longer interesting. In that respect it's a shame."
Kingston's career didn't suffer when she was let go from the medical drama, however. In fact, she had a string of guest spots on both American and British television shows, including "Without a Trace," "Law & Order: Special Victims Unit," "Marchlands," and "Private Practice," per IMDb. 
Kingston also guest-starred on the megahit series "Doctor Who" as time traveler River Strong, appearing in multiple episodes from 2008 to 2015. 
And "NCIS" fans might remember Kingston's appearance in an episode of the popular crime drama.
Alex Kingston played a former friend of Gibbs in Season 10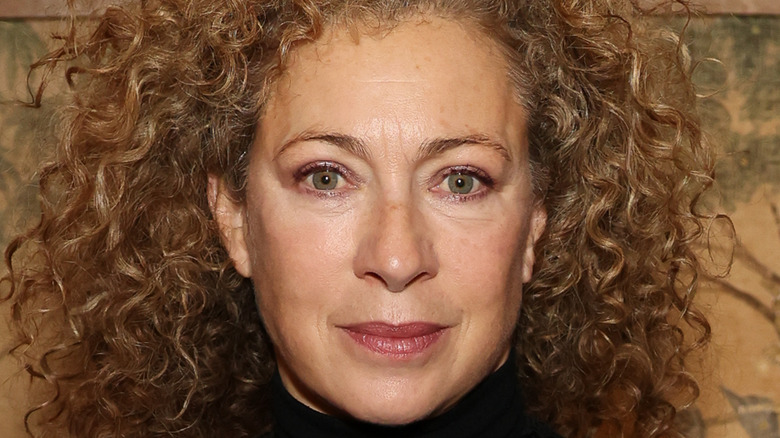 David M. Benett/Getty Images
Actress Alex Kingston guest-starred on Season 10, Episode 8 of "NCIS." IMDb sums up the episode, called "Gone," this way: "A kidnapper shoots to death a Navy captain who intervenes; the bad guys get one teenage girl but not the other; both girls are Navy juniors; Gibbs and company investigate, pursue, solve, capture, and recover. Tony joins Ziva and her date."
Kingston played Miranda Pennebaker, "a well-connected woman with questionable morals" who has a history with NCIS Special Agent Leroy Jethro Gibbs (played by Mark Harmon), according to CBS. He calls her in for help on a case. Cote de Pablo and Michael Weatherly also star in that 2012 episode.
Since that appearance on "NCIS," the actress has continued to keep busy with recurring roles in "Arrow," "Gilmore Girls: A Year in the Life," "The Widow," and "A Discovery of Witches," per IMDb.
One guest-starring role is close to the actress' heart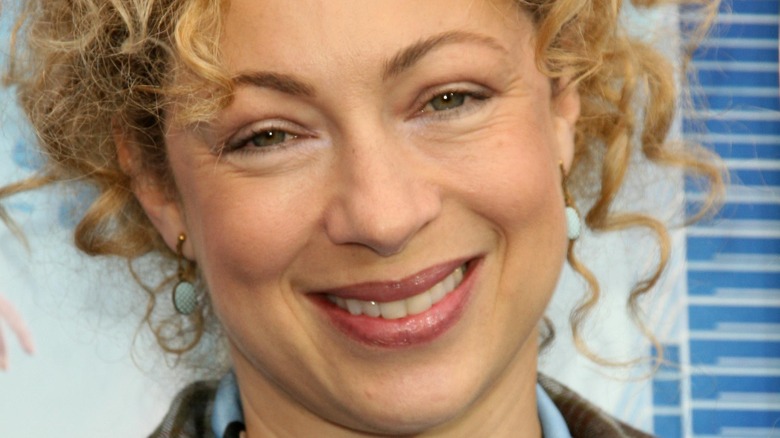 s_bukley/Shutterstock
Despite her expansive resume, one role that Alex Kingston would be thrilled to return to is River Strong in "Doctor Who." 
"Absolutely. Of course I would want to come back," she said during an interview on "The One Show," per Digital Spy. "I feel like River — she started at the end, as it were, so there's only one way to go, which is forward and to continue living, to be perfectly honest." 
And, although the character hasn't been seen on "Doctor Who" since 2015, Kingston believes this could be the perfect time for her return. 
She also has some tips for the next actor who steps into the shoes of the titular character, given that the current Doctor, Jodie Whittaker, will wrap up her tenure later in 2022, per Digital Spy.
"First of all you have to concede that River Song knows how to fly the TARDIS better and then also you mustn't go and steal any of River's alcohol in her secret alcohol stash in the TARDIS," she quipped. "And then you also have to be a red hot kisser."