Chris Rock Opens Up About Will Smith's Oscars Outburst For The First Time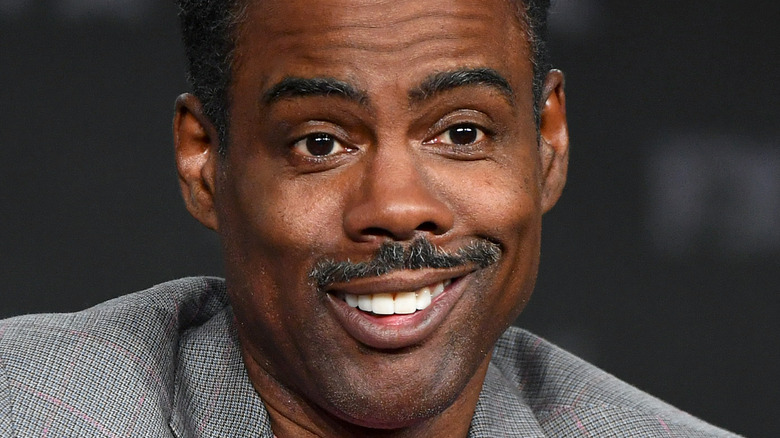 Amy Sussman/Getty Images
The biggest story out of the 94th Academy Awards continues to be Will Smith slapping Chris Rock live onstage, right before the comedian presented the award for best documentary feature. 
As Variety reported, Smith later apologized for his behavior while accepting the award for best actor, for his role in "King Richard." The actor described himself as someone drawn to protect his wife, at whose expense Rock made a joke, and claimed he was behaving in much the same manner as Richard Williams, the subject of the sports biopic.
Subsequently, Smith walked back his stance completely, posting a lengthy screed to Instagram in which he acknowledged that violence is never the answer and apologized to Rock. His wife, Jada Pinkett Smith, meanwhile, appeared to laugh at the assault, judging by a clip from the Oscars that has widely circulated on Twitter. 
We've seen various celebrities weigh in on Smith's violent outburst, but the one person who had yet to comment was Rock himself. Now, the man at the center of the biggest Oscars scandal since "La La Land" mistakenly won Best Picture is speaking up for the first time.
Chris Rock is still working through what happened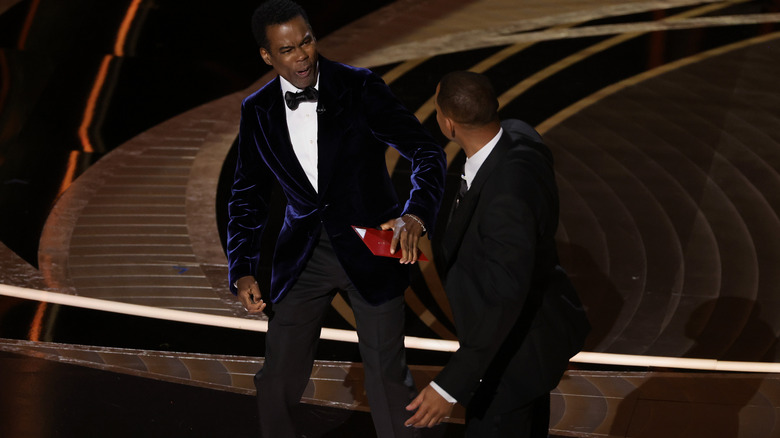 Neilson Barnard/Getty Images
Following Will Smith's Oscars incident, police confirmed in a statement to Variety that Chris Rock would not be pursuing charges against him. 
"LAPD investigative entities are aware of an incident between two individuals during the Academy Awards program. The incident involved one individual slapping another. The individual involved has declined to file a police report," the statement noted, acknowledging that Rock has the option to press charges at a later stage should he wish to do so.
The comedian had remained uncharacteristically quiet on the situation — up until his recent stand-up show in Boston, where, according to People, Rock finally responded to what happened.
After joking with the crowd by asking them, "How was your weekend?" the prolific performer admitted, "I'm still processing." Rock went on to promise fans, who gave him a standing ovation at the show, that he would open up more about the assault at a later stage, once he was done working through everything in his own time.
The Academy recently revealed in a statement, per Sky News, that Smith had been asked to leave the Oscars after slapping the comedian, but he refused. Now, the "King Richard" star is facing a formal investigation into the matter, at the end of which he could potentially lose his Academy membership or even his Oscar, which is his first.
The organization strongly condemned Smith's behavior, both in an initial tweet and in a follow-up statement. It also apologized to Rock directly.