The Embarrassing Award That Was Rescinded After Bruce Willis' Aphasia Diagnosis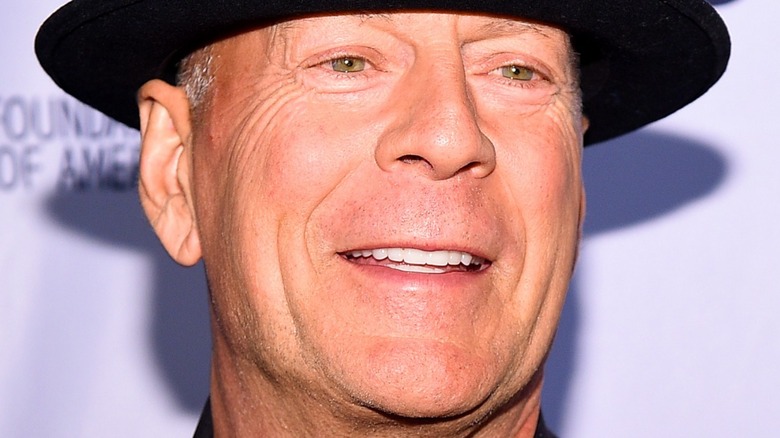 Theo Wargo/Getty Images
Bruce Willis' impact on the film industry can't be replicated. On Wednesday, March 30, the prolific actor's family sadly revealed his aphasia diagnosis in an Instagram post, along with the news that he would take an indefinite break from acting. In the announcement, they shared Willis' complications with this health condition which, per the National Aphasia Association, can significantly affect a person's language comprehension skills including speaking, reading, and writing. The Associated Press reports that aphasia has many underlying factors such as a stroke, head trauma or Alzheimer's disease.
One day after sharing Bruce Willis' health update, his wife Emma Heming Willis thanked fans for their support and kindness in the face of the scary diagnosis, as reported by Yahoo Entertainment. A source revealed to People that Emma has been devoted to finding the best health care for her husband and putting on a brave front for their 10-year-old daughter Mabel, and 7-year-old daughter Evelyn.
At the height of his career, Bruce Willis has five projects slated for release in 2022 and two already making their rounds, per IMDb. The "Looper" actor's retirement news shocked fans, but according to Los Angeles Times, those working close with him had concerns. The outlet reports that "Out of Death" director Mike Burns urgently requested that Willis' role in the film be cut down so his speaking lines were more manageable. Some might see these releases as proof of his talent, but Twitter condemned Hollywood for exploiting the actor's health condition.
The Razzies is rescinding Bruce Willis' mock award for "worst performance"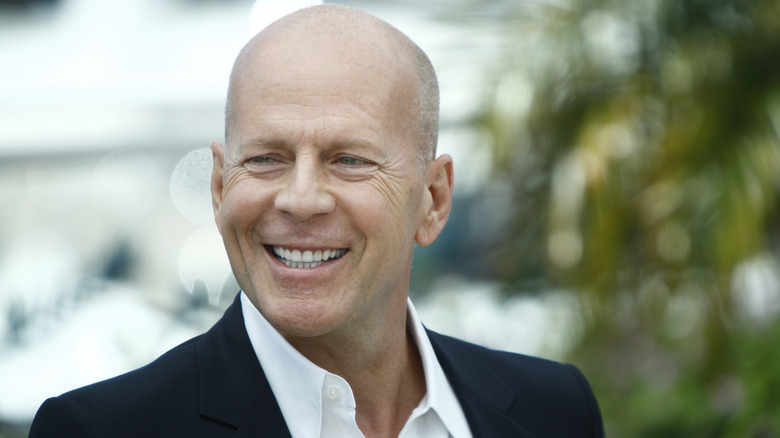 TMZ reports that in light of Bruce Willis' health diagnosis, mock award show the Razzies rescinded the award they dedicated to him. Willis role in "Cosmic Sin"  jokingly nabbed him the "worst performance" award, per The Guardian. Now, John Wilson and Mo Murphy, the people behind the infamous ceremony, have had a change of heart.
The Razzies co-founders released a brief statement on their decision to take the title back and acknowledged the significant impact that Willis' aphasia-related complications possibly had on his performances. In the statement, they highlighted the inappropriateness of judging his work based on his health condition. Per CNN, the Razzies has ironically featured the actor's work in the past and even created an entire category based on his performances titled "Worst performance by Bruce Willis in a 2021 movie". He was nominated eight times, reports the outlet.