What Are Indya Moore's Pronouns?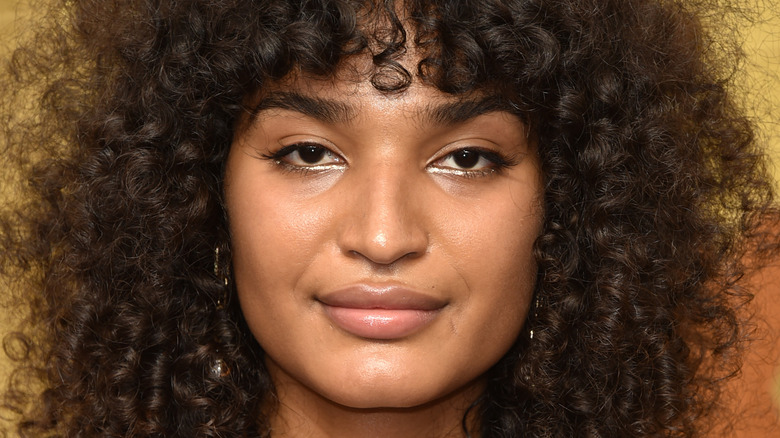 John Shearer/Getty Images
Indya Moore, a model-turned-actor, first made a splash on our screens in Season 1 of FX's "Pose." Moore grew up in the Bronx and only exited the foster care system months before auditioning for "Pose" show-runners Ryan Murphy, Brad Falchuck, and Steven Canals, per Elle. But by 2019, Both Moore and Murphy would make Time100's Most Influential People list.
The actor has since become a veritable fashion icon, gracing the covers of Teen Vogue and Elle while "Pose" carved a new path for trans actors in Hollywood. The show's talented cast included the revered Billy Porter and groundbreaker MJ Rodriguez, who is the first trans actress to win a Golden Globe. per NBC News. The cast is also the largest assemblage of trans actors ever on a TV show — per Teen Vogue's article on its five trans leading actors — and it has left an unmatched legacy in terms of representation. And, unfortunately, despite its setting in the 1980s, the show's stories still need telling in today's tumultuous political and social climate.
Indya Moore went viral on Twitter for her straightforwardness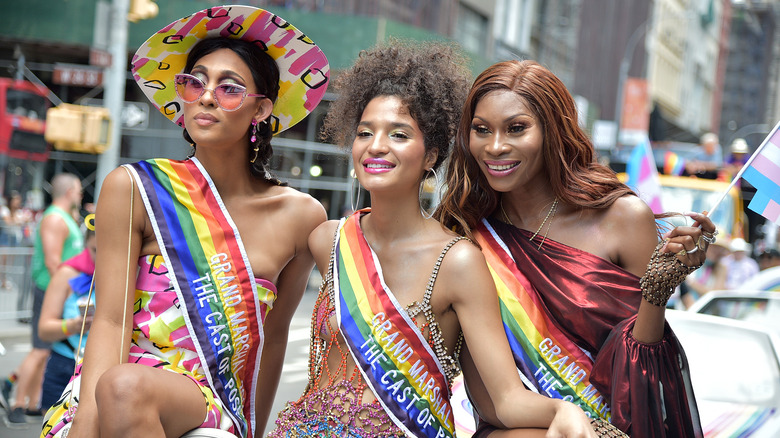 Theo Wargo/Getty Images
Indya Moore identifies as nonbinary, and prefers to use they/them pronouns, per an interview with Variety. However, as they told Elle, many people around them continue to use she/her pronouns interchangeably with they/them, which is also okay. 
Though Moore no longer has an active Twitter account, one 2019 tweet went viral for its straightforward statement, per Pink News. "I just realized all identity is naturally non-binary," Moore wrote. "No one is any one thing. Everyone is a compilation of multiple layers. The gag: We all been NB all this time and didn't even know it." 
Fans responded with enthusiasm, even sharing their own stories of shifting in and out of gendered presentations as kids. One user offered, "I would say, based on my experience with my kids, we all start out agender. The older I get, the more it feels like gender is a constant state of becoming."
Janet Mock, a producer, writer, and director for "Pose," also shared the impact of diversity in stories on television, especially told by actors who come from within queer and trans communities. "It feels like this is the first time that we are seeing a trans woman being celebrated for all the different parts of herself," Mock shared about Moore. She also acknowledged that the actor represents the goal "that someone like Indya Moore could be the center of a show, be the center of fashion campaigns, be on a magazine cover."
They created a gender jar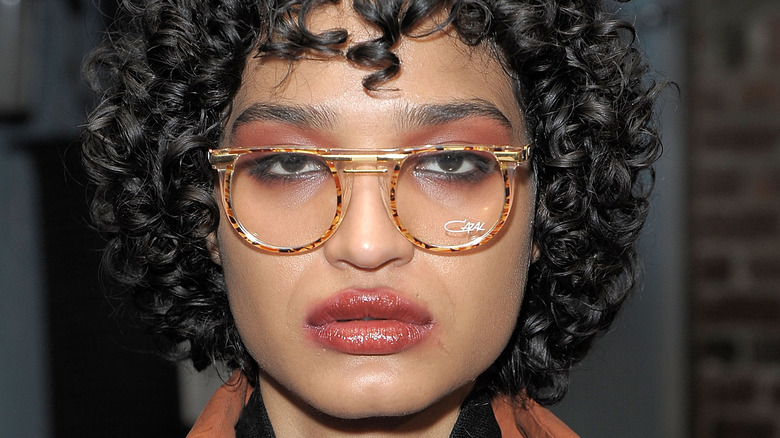 Chance Yeh/Getty Images
Indya Moore has an excellent system for keeping folks in line with their pronouns — according to The Hollywood Reporter, they have a "gender jar." They told the outlet, "I thought it would be a great way to hold people accountable. The more you mis-gender people, the more you have to spend." The actor also set up a GoFundMe, saying, "I'm giving that back to the community, whatever funds we raise."
In the 2019 interview, they also opened up about the impact of non-binary actors taking up space in the TV industry and public sphere. "My choice to identify as nonbinary — though I typically express in femme ways — is to constantly disrupt the notion of the gender construct. Binaries force us into performative expectations that none of us purely live up to," per The Hollywood Reporter.
The actor definitely alternates between tomboy and high-femme looks, posting playful captions to Instagram like, "I want to rename myself and disappear." Moore's impact is apparent across the worlds of fashion and television, and Bustle journalist Barbara Gonzalez, even wrote an open letter to Moore to this affect. She thanked the actor for their bold looks and politics. She wrote to Moore, "You have taught me that fashion and style do not have to be frivolous — or controlled by gender — as long as you hold your politics to the same standard as you hold your aesthetic, if not higher."