Inside Sarah Palin's Surprising Decision To Run For Congress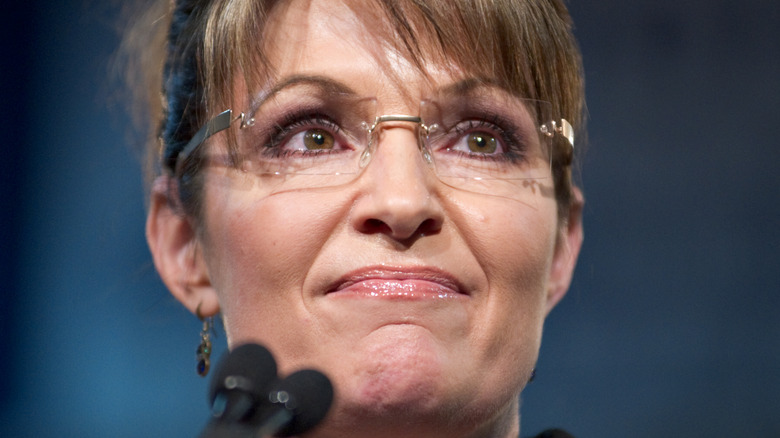 Christopher Halloran/Shutterstock
Nearly 14 years ago, the name Sarah Palin became a household one when Senator John McCain pulled the little-known Republican governor from Alaska out of obscurity and named her as his running mate in his presidential campaign against Barack Obama. Palin, and her inexperience in government combined with her polarizing views on American social issues, has been said to pave the way for both Donald Trump and his brand of politics (via NPR).
After McCain and Palin lost the election to Obama, McCain went back to his duties in the United States Senate and remained there until his 2018 death. Palin went back to the governor's mansion in Alaska and remained there for a little more than half a year, abruptly resigning on July 3, 2009. Rather than remaining in politics, she cashed in on her name recognition, publishing three books, starring in her own reality series, entering the high-paid speech circuit, and signing on as a Fox News commentator, among other ventures (via Biography). Now, she is ready to enter the political fray once again by running for an Alaskan congressional seat.
Sarah Palin is running for an open congressional seat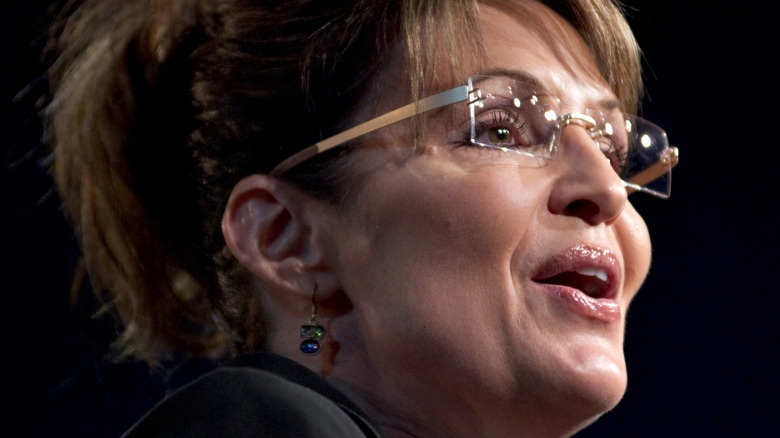 Christopher Halloran/Shutterstock
Former Alaska governor and former vice presidential candidate Sarah Palin announced on April 1, 2022, that she will be running for the congressional seat held by Don Young for nearly 50 years. Young, who passed away on March 18, 2022 at the age of 88, was first elected to the House of Representatives in 1973 while Richard Nixon was still president, according to The New York Times. Now, Palin is looking to replace him.
"Today I'm announcing my candidacy for the U.S. House seat representing Alaska. Public service is a calling, and I would be honored to represent the men and women of Alaska in Congress, just as Rep. Young did for 49 years," Palin — who's had a stunning transformation – wrote on her Facebook page as she announced her candidacy. "I realize that I have very big shoes to fill, and I plan to honor Rep. Young's legacy by offering myself up in the name of service to the state he loved and fought for, because I share that passion for Alaska and the United States of America."
Since this is a suddenly open seat that needs to be filled before November, Palin hopes to run in a special election set to be held on August 16, but she first needs to win a June 11 primary (via ABC News). As of this writing, she will be running against more than 50 other congressional hopefuls, according to Alaska Public Media.