Why Kelly Ripa Says She Was Bothered By Mark Consuelos' Pay On All My Children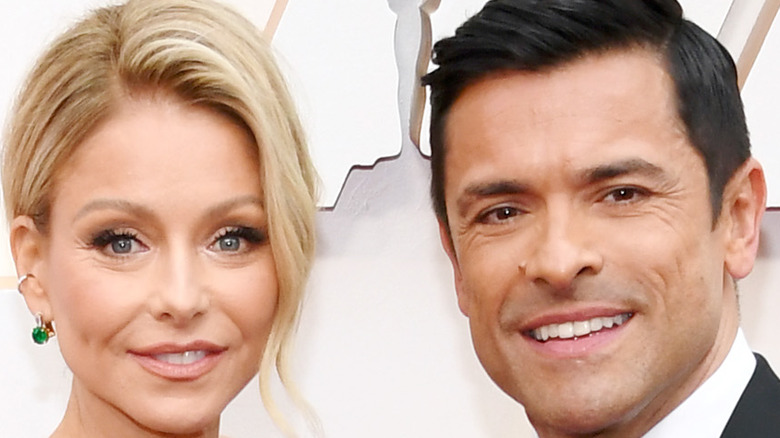 Kevin Mazur/Getty Images
It was 1990 when a 20-year-old Kelly Ripa made her first appearance on ABC's "All My Children" with her punk rock emo look as Hayley Vaughan, niece of Trevor Dillon (James Kiberd), who was eventually revealed to be Adam Chandler's (David Canary) long-lost daughter, per Pine Valley Bulletin. After a makeover that showed off her silky blonde hair and series of failed romances for Hayley, she finally met Mateo Santos in 1995, as Ripa met the actor who played him, Mark Consuelos.
As Hayley and Mateo fell in love, so did Ripa and Consuelos. Thankfully, the real-life romance was much less dramatic and traumatic than the reel-life romance, and Ripa and Consuelos happily eloped in 1996, per Biography. Hayley and Mateo married the next year, but also divorced and married again, as soap couples tend to do. The same cannot be said for Ripa and Consuelos as they raised three children together and have been married for nearly 26 years. However, when they met, Ripa was a bit disconcerted by how much her future husband was being paid.
Kelly Ripa and Mark Consuelos were on a level playing field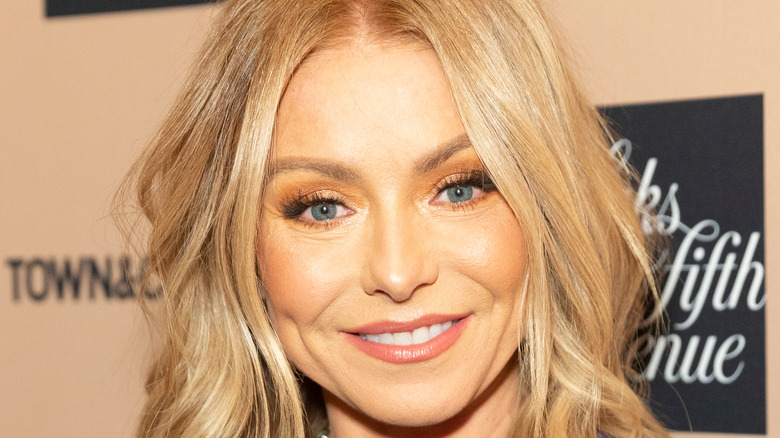 Lev Radin/Shutterstock
Both Kelly Ripa and Mark Consuelos came to "All My Children" as equals — or so Ripa thought. Neither Ripa nor Consuelos had any significant acting experience when they landed their soap opera roles, which is why Ripa was surprised when she learned how much Consuelos was being paid.
"I watched my husband who had no acting experience when he got his job at All My Children, much the same way I had no acting experience," Ripa told Bustle in 2021. "But I got my job in 1990 and I think he got his job in '95. And he was paid more than me immediately. It was immediate. I just couldn't believe how quickly they were willing to pay the man more than the woman."
Ripa also admitted this is something that has always been in the back of her mind, even as nearly three decades have passed. "It's bothered me ever since," she continued in Bustle . "I've earned everything I've had over the course of 30 years of working for the same company [Disney, which owns ABC], whereas I think that men still don't have an understanding of how hard women have to work to have the opportunity to say this statement that I'm saying right now."
Kelly Ripa and Mark Consuelos are partners in every way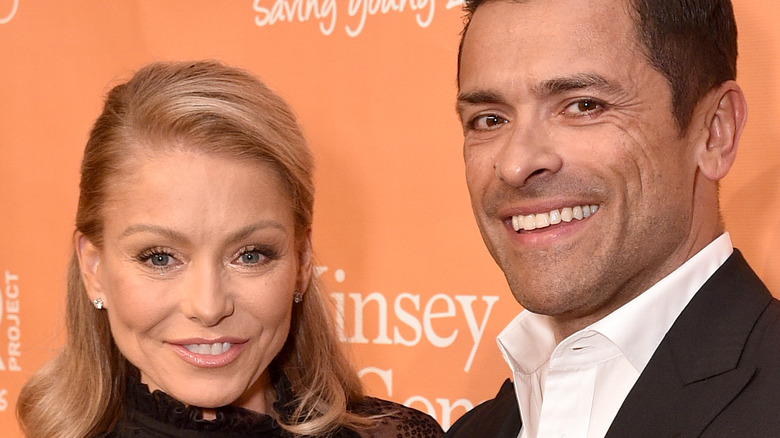 Bryan Bedder/Getty Images
After more than 25 years of marriage, three children, and successful careers that began on "All My Children" in the 1990s, Kelly Ripa and Mark Consuelos have formed a business partnership, along with their personal partnership, showing just how far they have come since he was paid more for an acting job than her with the exact same experience.
In fact, through their production company, Milojo Productions, the two performers have been working to go back to their roots by rebooting "All My Children" for primetime in a series they are calling "Pine Valley," after the fictional Pennsylvania town where the daytime soap took place, per USA Today. In 2020, plans for "Pine Valley" were announced with the following description. "A young journalist with a secret agenda comes to expose the dark and murderous history of a town named Pine Valley only to become entangled in a feud between the Kane and Santos families. 'Pine Valley' is the primetime version of the classic daytime soap opera 'All My Children' that explores all the secrets that come with the Kane and Santos family names," per the publication.
According to IMDb, "Pine Valley" is in pre-production, as of this writing, but no premiere date has been announced.