Idris Elba Reveals New Details About Meghan And Harry's Wedding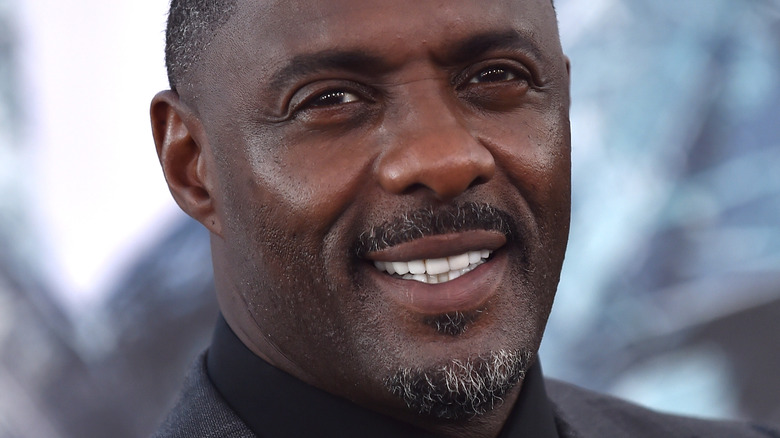 DFree/Shutterstock
When Prince Harry and Meghan Markle wed in 2018, it seemed only natural that they'd have some A-listers at the event. According to Forbes, the star-studded guest list included the likes of Sir Elton John, David and Victoria Beckham, Serena Williams, Priyanka Chopra, George Clooney and Amal Clooney, and Idris Elba. After the wedding ceremony and a carriage ride that was literally the stuff of fairy-tale dreams, Town & Country reported that the newlyweds attended a wedding reception at Frogmore House. This was hosted by Prince Charles, and roughly 200 guests were in attendance.
Fans might be surprised to learn that Elba played a special role at this wedding reception. According to Harper's Bazaar, the actor has a longstanding relationship with Prince Harry, whom he first met through Prince Charles. (Elba later became close to Megan through her marriage to Prince Harry.) As the outlet notes, the Prince of Wale's charity, The Prince's Trust, actually enabled Elba to go to a drama school. As a result, Elba never forgot his generous benefactors, and pays things forward by acting as one of charity's Goodwill Ambassadors. Currently, he "works with [The Prince's Trust] to raise awareness of our work among a wider audience," per the charity's website. Given his ties to the royal family, Elba was chosen to DJ at Harry and Megan's wedding reception — and now, he's opening up about the details of what went down at the event.
Idris Elba called Meghan Markle and Prince Harry's wedding a big-pressure event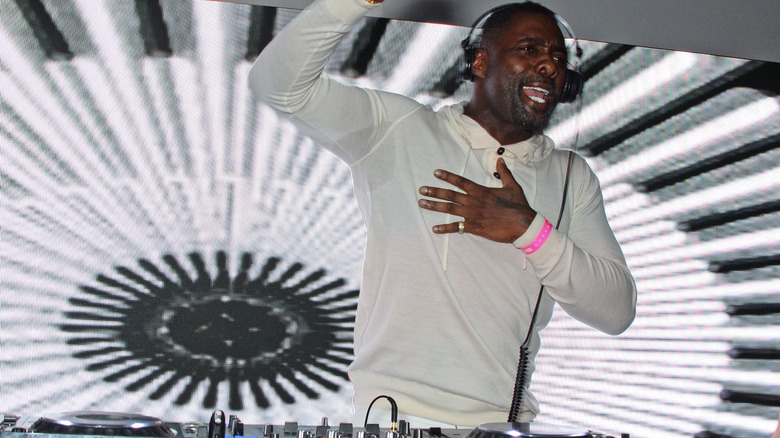 David M. Benett/Getty Images
Though some of the music played at Prince Harry and Meghan Markle's wedding reception was from Sir Elton John, Idris Elba also served up some tunes, courtesy of his DJing background. Per Us Weekly, the actor has been DJing under the stage names DJ Big Driis and/or Big Driis the Londoner. He even participated in Jay-Z's 2007 album, "American Gangster!" But serving as the DJ at Prince Harry and Meghan's big day was an entirely new level of stress, as Elba told the Daily Mail. "This wasn't at the community hall," he told the outlet. "This was a big, big deal. [The Sussexes] are good friends and I wanted to make sure they had a great time, so there was a lot of pressure."
Thankfully, Meghan made things easier on Elba by picking out a set list ahead of time. According to an Us Weekly source, one of the songs Elba played was "Never Too Much" by Luther Vandross, which caused Markle to get up and dance with her friends. Per The Mirror, the couple grooved to "I Wanna Dance With Somebody" for their first dance. Another tune played at the royal wedding was "Still D.R.E.," which is by Dr. Dre and features Snoop Dogg. Per The Independent, Elba revealed that the hip-hop song was also chosen by the Duchess of Sussex.