Days Of Our Lives Relationship Timeline: Victor And Maggie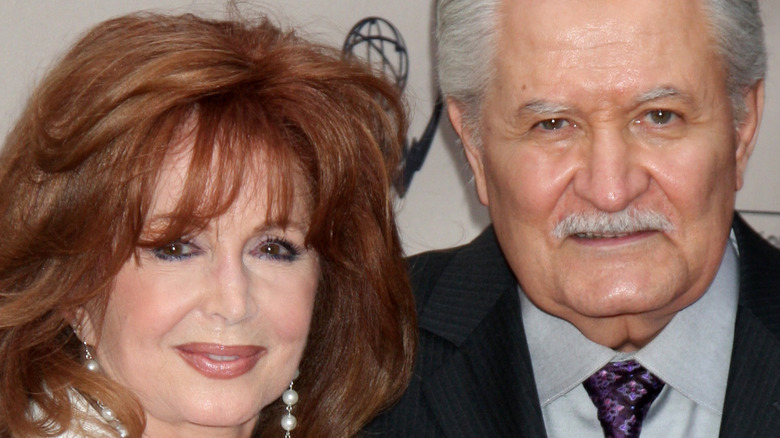 Kathy Hutchins/Shutterstock
"Days of Our Lives" viewers absolutely love Maggie Horton (Suzanne Rogers). The character has been a huge part of the NBC soap opera since debuting in 1974, making her one of the longest-running roles on the sudser. 
Maggie was first introduced to fans when she was found living alone in a farmhouse after her parents died in a car accident (via Soaps.com). Maggie was left crippled by the crash, and her whole life changed when Mickey Horton stumbled up to her house needing food and water. 
Maggie took care of Mickey until he was back on his feet. The two began to grow close, eventually fell in love, and had one of the most memorable and loving relationships of any "Days of Our Lives" couple.
They had plenty of trials and tribulations — like when Maggie was presumed dead by the Salem Stalker and sent to the infamous Melaswen Island — however, their love story officially came to an end when Maggie found Mickey dead in their home after he passed away from natural causes in 2010 (via Soap Central).
Since that time, Maggie has never forgotten the love of her life. However, she did find a way to move on with a very surprising Salem citizen, Victor Kiriakis (John Aniston).
Maggie fell in love with Victor after the death of her husband, Mickey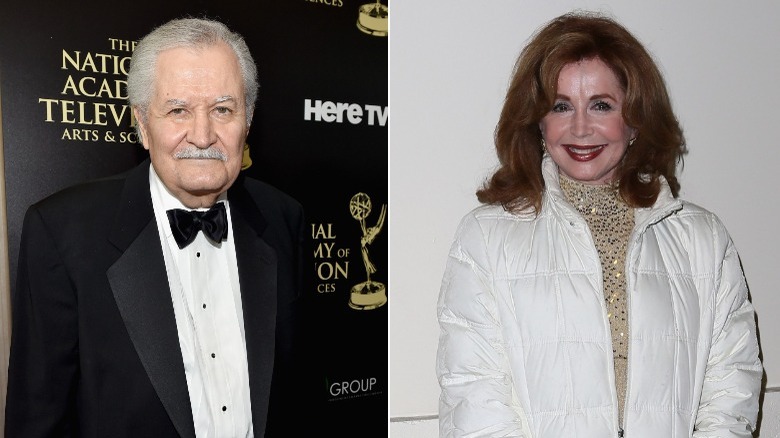 Alberto E. Rodriguez/Getty; David Livingston/Getty
"Days of Our Lives" fans watched Maggie Horton and Victor Kiriakis' surprising relationship develop not long after the death of Mickey Horton. According to Soap Central, Maggie was heartbroken about her husband's death, but she pushed through and even helped her granddaughter Melanie plan her wedding to Philip Kiriakis. 
After the wedding, Maggie began to suffer from fainting spells, and her son, Dr. Daniel Jonas, worried that his mother's condition, myasthenia gravis, may be returning. So, Melanie and Philip opted to move in with Maggie to keep an eye on her.
While Melanie and Philip lived with Maggie, Victor would drop by quite often to see his son and daughter-in-law. This meant that he would bump into Maggie on a regular basis. The two began to spend more and more time together until Maggie realized that she was starting to fall for Victor. 
At the time, Victor was married to Vivian Alamain, who felt threatened by Victor's relationship with Maggie. So, Vivian decided to try to get rid of Maggie once and for all by burying her alive (via Soaps in Depth). Victor eventually figured out Vivian's devious plan and rescued Maggie.
After the dust settled from Vivian's attempt on Maggie's life, things changed between Victor and Maggie, and they realized that their feelings were too strong to fight.
Maggie and Victor's marriage hasn't been easy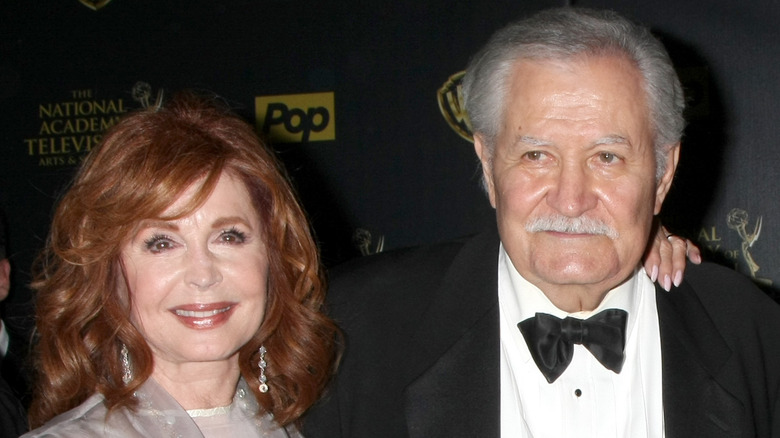 Kathy Hutchins/Shutterstock
After realizing her love for Victor Kiriakis, Maggie Horton feared that his dangerous job and war with the powerful DiMera family would lead him into harm's way. 
However, it was Maggie who ended up hurt when she took a bullet meant for Victor. While recovering from her gunshot wound, Maggie moved into the Kiriakis mansion. 
But, once she was back on her feet, she demanded that she go home as she didn't want to live with a man to whom she wasn't married. That was enough for Victor to propose, and the couple got married in November 2011 (via Soap Central).
Although Maggie was head-over-heels for Victor, the couple had their share of struggles and disagreements. One of their biggest issues was when Victor covered up a car accident that he believed Maggie caused while drinking and driving. 
The accident, which was actually caused by Orpheus, not only killed Adrienne Kiriakis (Judi Evans) but also caused Sarah Horton to go into early labor and lose her child. However, Victor switched Sarah's baby with that of Brady Black and Kristen DiMera's, which later proved to be a huge issue for Maggie when the truth came out, per Soaps in Depth.
Meanwhile, Maggie and Victor continue to work through all of their marriage issues and support each other the best they can — and "Days of Our Lives" fans have enjoyed watching their sweet moments.