Princess Eugenie And Princess Beatrice Just Got Roped Into One Of Prince Andrew's Controversies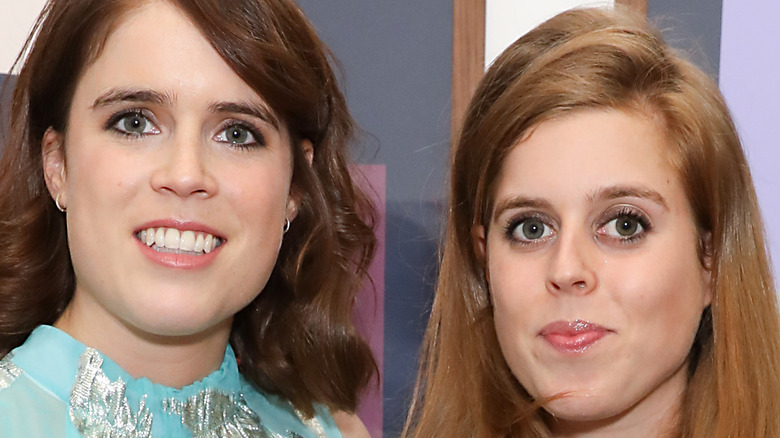 David M. Benett/Getty Images
England's disgraced Prince Andrew has been in the headlines for months now due to the court cases surrounding his involvement with the accused pedophile, Jeffrey Epstein, per CNBC. He made a vague statement about his victim, Virginia Giuffrie, that said he "regrets his association with Epstein, and commends the bravery of Ms. Giuffre and other survivors in standing up for themselves and others."
However, he was forced to face the music when he paid out a settlement to Guiffrie, per BBC. However, the damage had already been done. He was stripped of his royal titles and military honors. Prince Andrew is far from the man he once was considered to be.
Now, it seems that his decisions are causing trouble for everyone in his family — including his two daughters Princess Eugenie and Princess Beatrice. According to GoodtoKnow, the two princesses "were hoping for an increase in their royal duties in light of Prince Harry and Meghan Markle's exit from The Firm, but this is now likely to be shelved" due to their father's controversies. While his mother, Queen Elizabeth II, was quick to forgive her son, locking arms with him at the memorial service for her late husband, Prince Philip, his daughters may not be as willing. They've found themselves involved in another one of their father's scandals.
Prince Andrew got caught up in another scandal that includes his daughters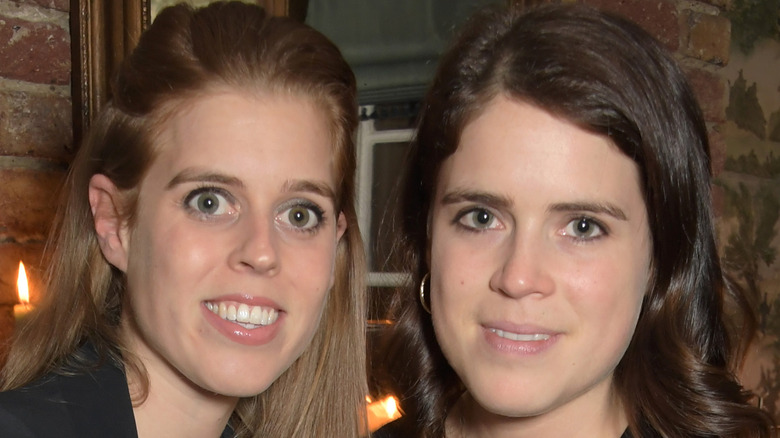 David M. Benett/Getty Images
News broke that a Turkish millionaire, Nehebat Isbilen, had millions of her assets "dishonestly misappropriated" by a financial advisor who gave the money to Prince Andrew, telling him that the money was a wedding gift for his daughter, Princess Beatrice, per BBC. Princess Eugenie received some of the money too, according to The Telegraph. Per BBC, the money has been returned to Isbilen.
Princess Eugenie made a statement to People that read, "On 31 March 2022 I received a letter from solicitors Peters & Peters representing their client Nebahat Evyap Isbilen in her claim against a Mr. Selman Turk, and various companies." She continued, "I know neither Mrs. Isbilen nor Mr. Turk (nor any other details of the claim) and I was surprised to receive this letter, which asked me to explain two payments made to my bank account in October 2019, which I understood to be gifts from a long-standing family friend to assist with the cost of a surprise party for my mother, Sarah, Duchess of York's sixtieth birthday."
She ended the statement with, "I am now consulting with my lawyers who I have asked to respond to Peters & Peters on my behalf to assist in their inquiries." It seems the money has been paid back, but getting caught up in yet another scandal isn't a good look for the disgraced Prince Andrew.