How Allie Horton Is An Example Of SORAS On Days Of Our Lives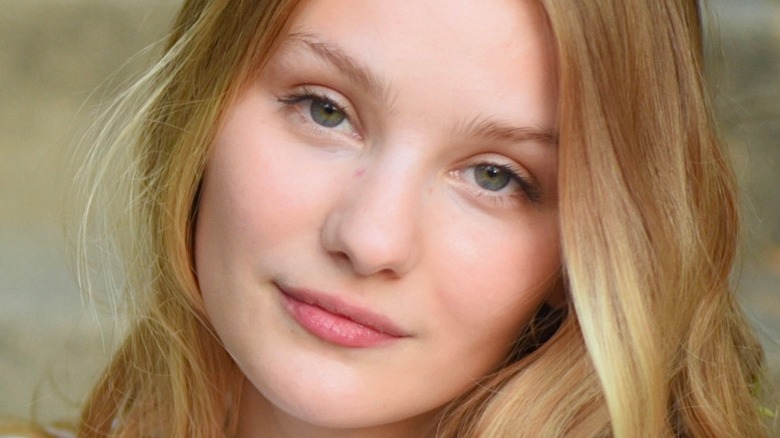 Michael Mattes/Shutterstock
If you're a "Days of Our Lives" fan then you have definitely witnessed SORAS. The word is used as an acronym for the term "soap opera rapid aging syndrome." This occurs when a soap opera decides to rapidly age a character, usually from childhood to teenager, or teenager to adult overnight, per Soaps. Many times the aging process will be about ten years, and the character will grow up without missing a beat and the rest of the characters and storylines will continue around them without mention to the character or new cast member.
Over the years, many "DOOL" characters have been rapidly aged, some more than once. Characters like Theo, Claire, Chase, Ciara, and Joey were all aged together to create a teen scene in Salem (via Nine). Twins Eric and Sami Brady were also aged to teenagers in 1993, despite being born on camera in 1984. Jennifer Horton, JJ Deveraux, Brady Black, EJ DiMera, Hope Brady, and many others have also been quickly aged to create storylines for the characters.
One of the most recent examples of SORAS on "Days of Our Lives" is the character of Allie Horton.
Allie returned to Salem in 2020 looking very grown up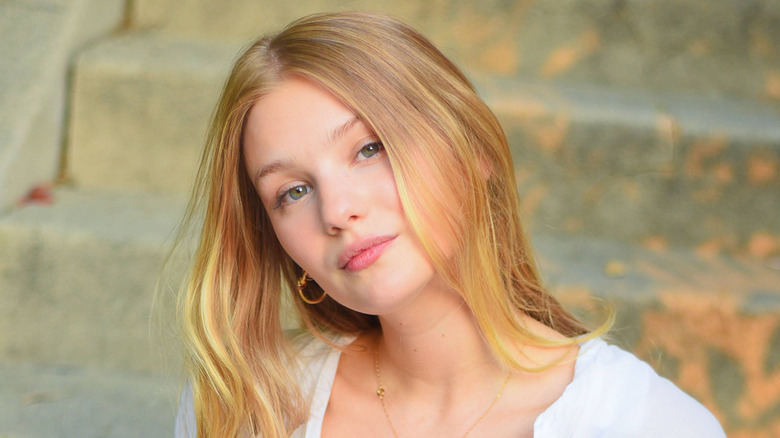 Michael Mattes/Shutterstock
Allie Horton's life was full of drama right from the start. The character, whose parents are Sami Brady (Alison Sweeney) and Lucas Horton (Bryan Dattilo) also has a twin brother, Johnny. However, Johnny's father is EJ DiMera. Sami got pregnant with both Allie and Johnny on the same night after sleeping with both Lucas and EJ, making the duo half-siblings and twins (via Celebrating The Soaps). Allie was raised by both Lucas and Sami during different points in her life, and when Sami was forced to go into the witness protection program, Lucas took custody of the little girl.
Years later, when Sami's husband, EJ DiMera, was presumed to be murdered the widow took her children and left Salem. She moved away and fans didn't see her again for some time, per Soaps in Depth. However, in the summer of 2020, Allie returned to Salem looking much different with actress Lindsay Arnold in the role. She also brought some drama back home with her.
Allie was born in 2007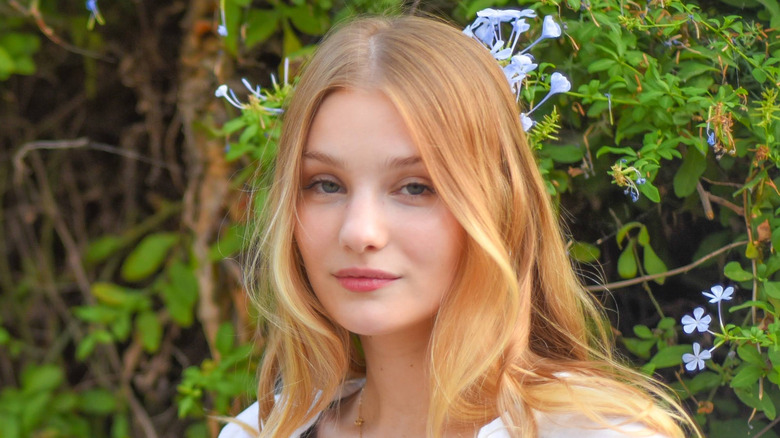 Michael Mattes/Shutterstock
"Days of Our Lives" viewers watched as Allie Horton and Johnny DiMera were born in October 2007 (via Soap Central). In reality, this would make Allie around the age of 15. Upon returning to Salem in 2020, Allie appeared to be in her early 20s. Allie showed up out of the blue at the home of her uncle Eric Brady and she was carrying a big secret with her. Allie was very pregnant and revealed that the pregnancy was the result of a rape by a man she didn't know while she lived overseas (via Soaps in Depth).
Allie decided to give her baby up for adoption and considered allowing her brother Will Horton and his husband Sonny Kiriakis to raise her baby. She also thought about giving the baby to her former step-father Rafe Hernandez or allowing Eric and his wife Nicole to raise the little one. In the end, Allie decided to keep the baby, a boy that she named Henry, and moved in with Eric and Nicole so that they could help her take care of the little one. She eventually remembered the details of her rape and her rapist was later shot and killed.
If you or anyone you know has been a victim of sexual assault, help is available. Visit the Rape, Abuse & Incest National Network website or contact RAINN's National Helpline at 1-800-656-HOPE (4673).