Are Lululemon's Running Shoes Worth The Hype?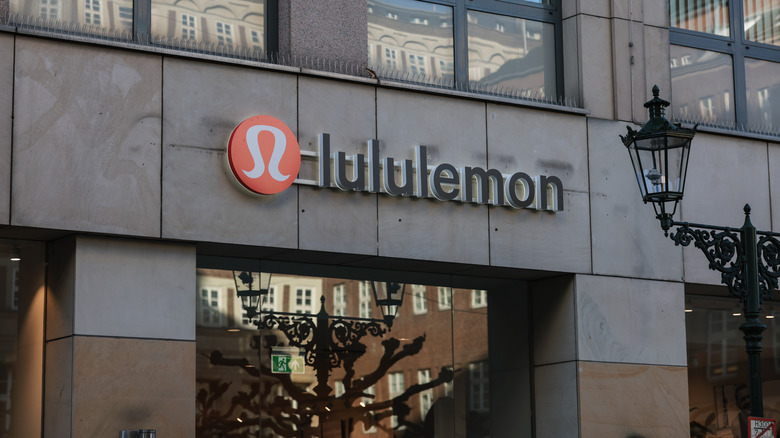 Jeremy Moeller/Getty Images
When COVID-19 took over the world in early 2020, businesses shut down. Millions of people were left unemployed or restricted to WFH life, unless they were deemed an essential worker. But while many companies were struggling to stay afloat, Lululemon — the athleisure brand behind the beloved workout leggings — rose a staggering 92% in the stock market as of March 2020, per Fortune.
While leggings have long been a basic workout staple, Lululemon helped popularize them as an everyday clothing item. Bustle calls Lululemon leggings "unbelievably comfortable and easy to wear," and even Meghan Markle is a fan. Additionally, the global pandemic turned out to be an unexpected boom for Lululemon. When you can't really leave the house, it blurs the lines between workout clothes and everyday wear — meaning that people were increasingly spending their time in cute leggings and workout tops. Price tag aside, Lululemon leggings are cute and size-inclusive. They double as the perfect WFH outfit that can also head to a yoga session or brunch with girlfriends. In keeping with this theme, the brand has also released a line of workout shoes that we can't wait to try out.
Lululemon's new running shoes are made with comfort in mind
Lululemon fans might be intrigued by their new Blissfeel workout shoes, which are specifically made for female runners. According to the brand's website, the shoes have "a comfort-focused upper" and foam cushioning for maximum comfort. Lulu also assessed over a million women's different feet to ensure the shoes fit and feel amazing. They are available in women's sizes 5-11, and those with wider feet are recommended to go a half size up. Currently, shoppers can choose between six color options, including an all-black pair. Per the website, the shoes retail for $148.
As for why Lululemon opted to design a shoe specifically for women, the brand's chief product officer Sun Choe had an answer for that. "We intentionally started with women first because we saw an opportunity to solve for the fact that, more often than not, performance shoes are designed for men and then adapted for women," Choe told Greatist. For female runners, it sounds like Blissfeel running shoes are just the ticket because of the shoe's customization aspects. For those who aren't runners, CNN reported that Lululemon is releasing three more designs in the summer and fall of 2022, aptly named Restfeel, Chargefeel, and Strongfeel.
Media are raving about Lululemon's Blissfeel running shoes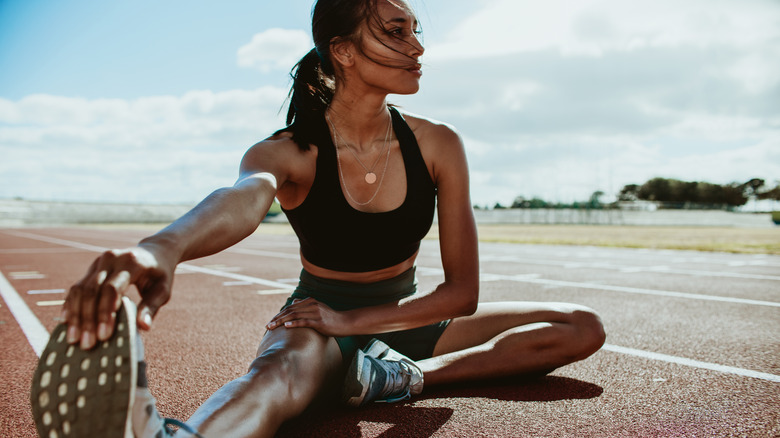 Jacob Lund/Shutterstock
Lululemon Blissfeel running shoes — which launched on International Women's Day in 2022 — have already garnered people of buzz. The shoes have an above average rating of 3.8 stars on Lululemon's website, with one reviewer even raving, "These are the best shoes that I have ever owned! They are beautifully crafted and they feel amazing."  Media outlets have also reported back on the shoe's support and cushioning. As fitness editor and certified trainer Mercey Livingston told Shape, "I was stoked at the opportunity to take the Lululemon Blissfeel Running Shoes out for a spin, and I pretty much haven't taken them off since."
Likewise, CNN highly recommends these shoes, calling them "a solid bet" for runners. Running Magazine noted that the shoes are perfect for anyone who happens to be in the market for running shoes, as they are "a great option for an easy, five or 10K recovery run." Considering the look, features, and rave reviews tied to the brand's new product, Lululemon's Blissfeel shoes are totally worth the hype.