Why Fans Think August Alsina's New Song Is About Jada Pinkett Smith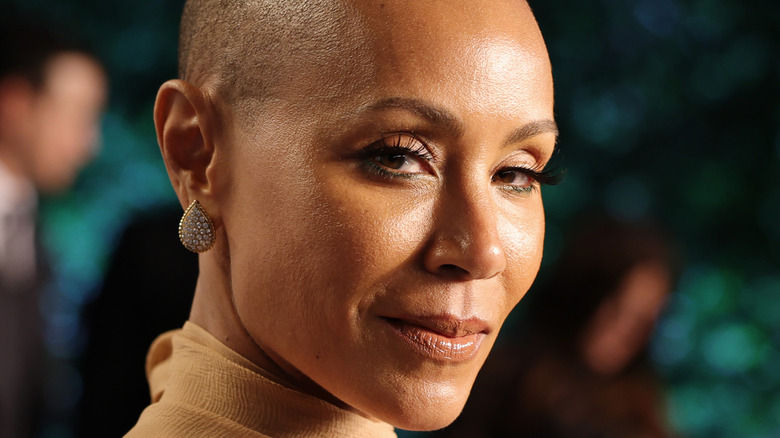 Rich Fury/vf22/Getty Images
There have been a lot of ups and downs for Will Smith and his family since the Academy Awards in recent days; he won an Oscar, but that was after he stormed on stage to slap Chris Rock after the latter made a joke at Jada Pinkett Smith's expense. And things may not be getting easier for the family with the latest release from August Alsina. The singer announced on Instagram that their new song, "Shake the World," was available to stream. But why would a song from the R&B singer cause trouble for the Smiths? Here's the timeline of how Alsina and the Smiths are connected.
In 2015, Alsina and Jada met at a Jaden and Willow Smith concert in London, and their friendship ended up turning into a romantic one while Will and Jada were still married (per People). In 2020, Alsina said in an interview that he'd spent years in a romantic relationship with Jada with Will's blessing, and shortly after on her show, "Red Table Talk," Jada confirmed the relationship, referring to it as an "entanglement" (via Vulture).
Now we're in 2022, but fans are convinced that Alsina's latest song brings up Jada and the aftermath of their relationship going public.
August Alsina has alluded to Jada Pinkett Smith in song before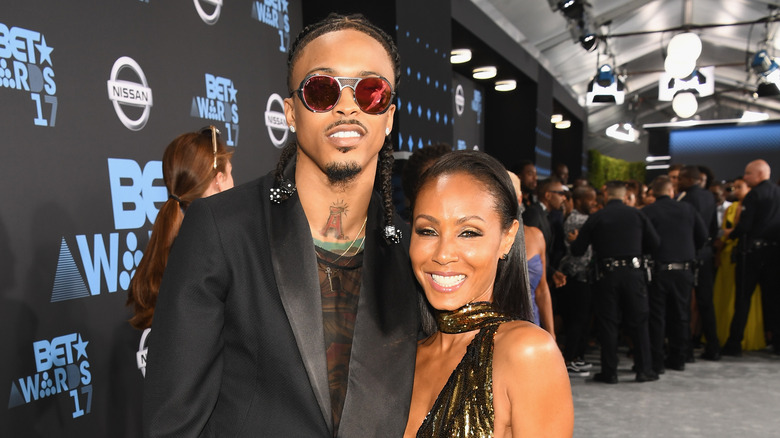 Paras Griffin/Getty Images
In "Shake the World," August Alsina sings, "I heard it's some s*** that's bound to go down when you got a billion dollars on the elevator/ Well, of course some s*** was bound to go down when you tangled up with the world's favorite" (via Revolt). Use of the word "tangled" clued in fans that it was a reference to his relationship with Jada Pinkett Smith, occurring while Jada and Will were married.
One person tweeted they loved the shade in the song. Another thought that bringing it up again was a bad idea, tweeting in part, "If, August Alsina, don't let that entanglement GO! D***! That's probably why she ain't f****** with you." Alsina has previously referenced Jada and their relationship in the 2020 song with "Entanglements," which includes the lyrics, "The definition of entanglement /It's when you're tangled in the sheets / Girl I know that we don't call it a relationship / But you're still f****** with me" (via USA Today).
Alsina is also apparently working on a tell-all book about his time with Jada and the impact on his life after the news of the relationship went public, according to The Sun UK. In 2020, he told Vulture that the situation led him to feel like people saw him differently afterwards, and that all he wanted to do was tell his truth.