Why Yanic Truesdale Was Excited To Move Away From Comedy In New Lifetime Drama - Exclusive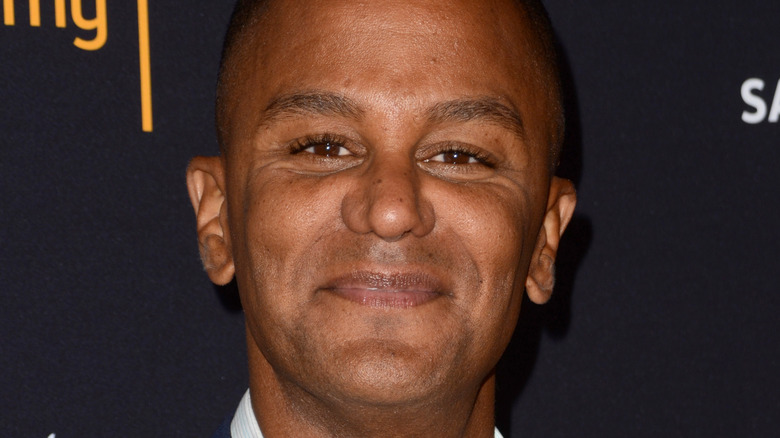 Kathy Hutchins/Shutterstock
Lifetime's latest drama franchise, "Fallen Angels Murder Club," is sure to be a fun watch for any murder mystery fan. The first film, "Fallen Angels Murder Club: Friends to Die For," came out on April 2, and you can look forward to its sequel, "Fallen Angels Murder Club: Heroes and Felons," on April 9. Both films focus on an unlikely group of friends brought together by their book club. But, unlike the kind of book club you may be picturing, this one consists entirely of ex-convicts.
Canadian actor Yanic Truesdale is one of the film series' leads. Prior to the first movie's release, he sat down with The List to discuss the project. During the exclusive interview, Truesdale shared why he was excited to be part of this project and to step into a murder mystery series. His role in the film is much darker than some of his past work, but the "Gilmore Girls" alum explained why he felt completely comfortable in that territory.
Who is Truesdale's darker character in Fallen Angels Murder Club?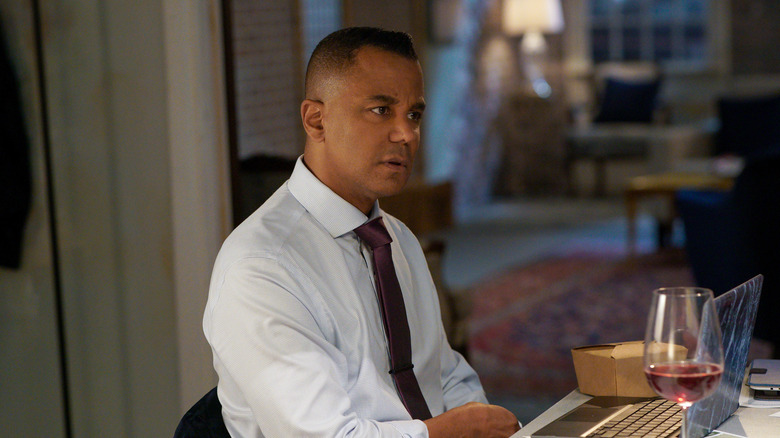 A&E Networks
Like many of the characters in "Fallen Angels Murder Club," Gene Donovan is an ex-convict. Stepping into the darker role of Donovan, Yanic Truesdale focused on his character's motivations and humanity. Although Donovan has committed crimes, it's not a black and white issue in which he's all good or all bad. As Truesdale pointed out, his character only acted in that way to protect someone he loved. For the actor, that moral gray area was an interesting element to explore and something that helped him understand the role.
"I was able to connect with him through trying to redeem yourself and fix things from the past and move forward in your life in a positive way. That's what he's trying to do," Truesdale explained. He teased that in the second film, viewers will get a closer look at how his character is coping with that past. "You will discover eventually is that [he is] having a hard time doing that and using alcohol to help him do that." So, viewers will have the chance to see Truesdale dive even further into serious themes.
Why Truesdale is comfortable in a serious part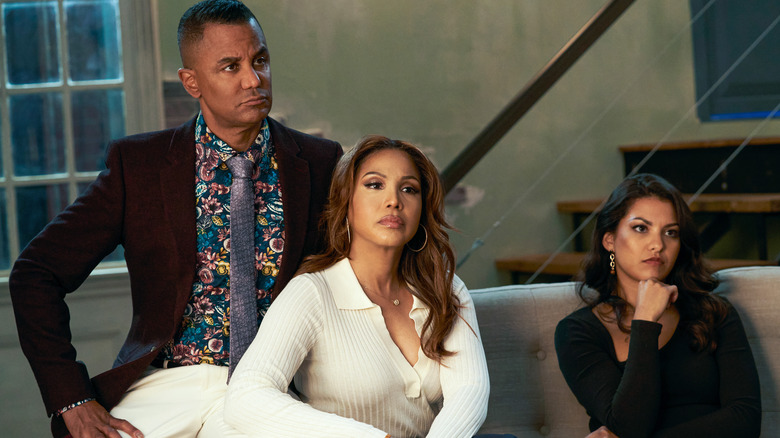 A&E Networks
Because Yanic Truesdale became known by many for his part as Michel in "Gilmore Girls," he's often seen as a comedic actor. However, that's not how Truesdale would describe himself. Although his comedic roles got him notoriety, he feels more comfortable in dramas. "But I've always been surprised that ... people decided that I was a comedic actor," he said.
So, while fans of his previous work may be surprised to see Truesdale in a more serious light, he was not concerned about stepping into a darker role for "Fallen Angels Murder Club." If anything, the actor said, "For me, I'm surprised that it took all this time for me to do stuff a little more serious." He even impressed his own team with his dramatic acting. Truesdale recalled his agent and manager reacting to a self-tape he had done. "[They] were like, 'Oh my God!' They were freaking out because they loved it so much, but to me, it was like, 'Yeah, I can do that. This is what I can do.'"
"Fallen Angels Murder Club: Friends to Die For" premiered on April 2. "Fallen Angels Murder Club: Heroes and Felons" premieres Saturday, April 9. The movies are based on the "Fallen Angels Book Club" series by R. Franklin James.