The Law & Order: SVU Episode You Forgot Starred John Ritter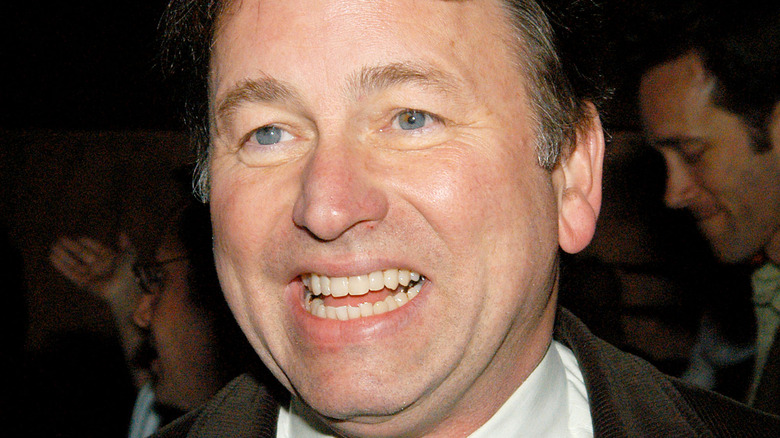 Lawrence Lucier/Getty Images
John Ritter was already a comedy icon when he rocked up to "8 Simple Rules," having found fame appearing on hit sitcom "Three's Company" throughout the seventies and eighties. However, for readers of a certain age, he'll always be Kaley Cuoco's overprotective dad. It was on set that Ritter suddenly fell ill during rehearsals for "8 Simple Rules" in 2003. He complained of chest pains and feeling faint while also experiencing sudden bouts of nausea and vomiting, as the Los Angeles Times reported at the time. 
Hours after being brought to the hospital, the beloved actor died at the age of just 54. Ritter was treated for a suspected heart attack, but it later transpired that he actually had a previously undetected aortic dissection — essentially, a massive tear in the body's biggest blood vessel — leading Ritter's family to file a wrongful death lawsuit. They ultimately reached a settlement, per a statement given to the Associated Press, via People. Financial details were not released, but his family sued for millions. 
The untimely death of the "Three's Company" actor sent shockwaves through Hollywood, not least for the people who worked closely with him. Ritter's passing put the spotlight on his impressive career, which took in a wide variety of roles not just in comedy, including a notable appearance on "Law & Order: SVU." 
The comedy icon played a much darker character in Law & Order: SVU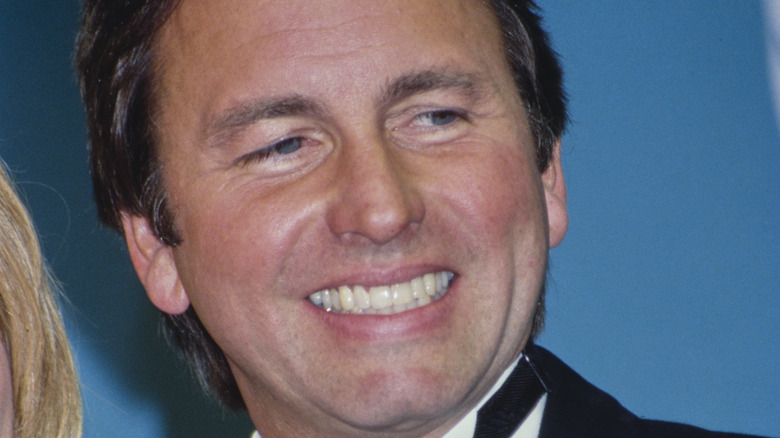 Michael Ochs Archives/Getty Images
John Ritter played totally against type in "Monogamy," the eleventh episode of "Law & Order: SVU" Season 3. Per Business Insider, the sitcom star's character was a doctor and the main suspect in a devastating case involving the murder of his wife, and removal of her unborn child from the womb. Ritter is just one of many A-listers who have guested on the hit show over the years. You probably forgot John Stamos starred in an episode of "Law & Order: SVU," for instance. 
Funnily enough, the year after Ritter appeared on the show, his actor son Jason Ritter also popped up in "SVU." Jason told Closer Weekly he keeps his father close by watching his old work. "Sometimes I will turn on the TV and catch an old episode of 'Three's Company.' I always watch it. Occasionally, there is even an episode I haven't seen before. It's special to be able to do that," he explained. 
The elder Ritter had an extensive TV career, featuring in everything from "Felicity" to "Touched by an Angel," "Buffy the Vampire Slayer," and "Tucker." Although losing his dad was incredibly difficult, it spurred Jason on to follow in his footsteps. As the actor told the Huffington Post, being cast on "Joan of Arcadia" around the time he passed helped Jason channel his grief into his work. 
John Ritter's esteemed legacy lives on through his work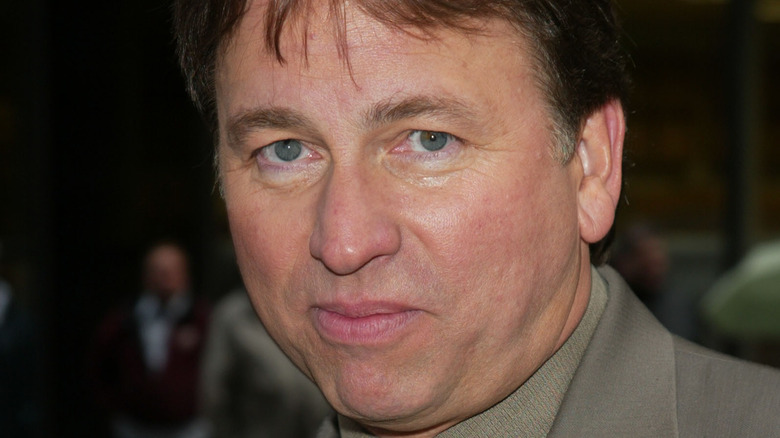 Evan Agostini/Getty Images
Although John Ritter was predominantly known for his lighter roles, the actor was eager to be appreciated for his considerable talents across the board. In a 1985 interview, via YouTube, the "8 Simple Rules" star argued that being a good actor is more important than being a celebrity. Ritter did acknowledge it was nice not having to audition all the time anymore, though, since he was never great at selling himself in those kinds of settings.
However, for the actor, it was all about doing what he loved and going home to a wonderful family. "You can stop there, because that's it," he told the interviewer. "That's the key." As The Things notes, following Ritter's passing, "8 Simple Rules" took pains to properly honor the late actor. In one-hour special "Goodbye," his character, Paul Hennessy, was killed off and his onscreen family was given the space to grieve the loss just as they did in real life. 
According to USA Today, during an interview as part of docuseries "Superstar," Kaley Cuoco, who played the late actor's onscreen daughter, Bridget, described him as "the most generous man." Cuoco and Ritter notably shared a close relationship. She went on to explain how Ritter treated all the young actors like they were his own children on set.